In the ongoing monsoon session of Parliament, leaders of the 'INDIA' alliance are currently holding a significant meeting to strategize their approach. The meeting, taking place at the Congress Parliamentary Party (CPP) office in Room no 53, Parliament House building, is attended by the MPs who recently visited Manipur. Congress Parliamentary Party Chairperson Sonia Gandhi and Congress President Mallikarjun Kharge are also present at the gathering.
MPs Share Insights from Manipur Visit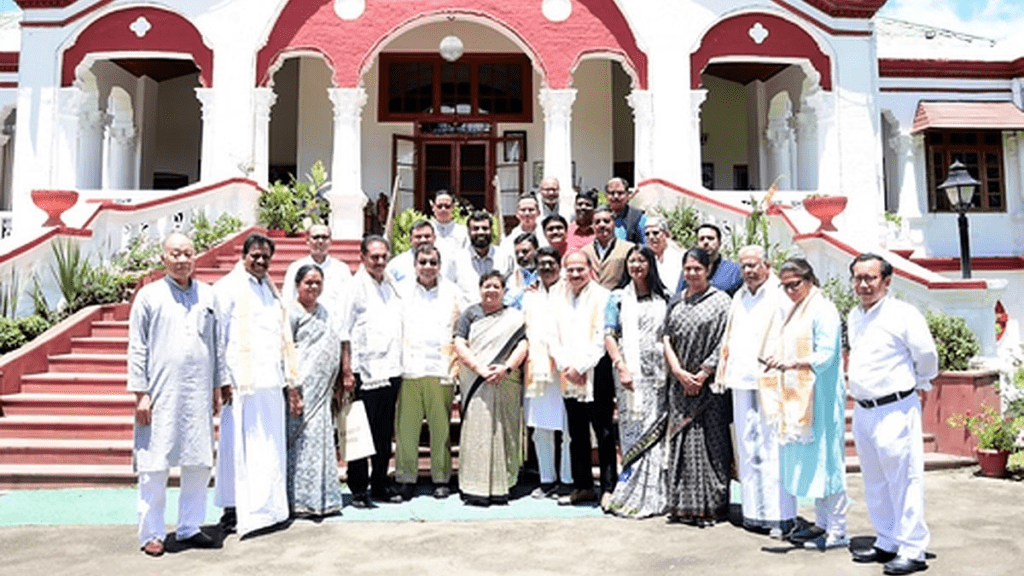 The MPs who returned from Manipur after a two-day visit are sharing their first-hand experiences and observations with the floor leaders. The northeastern state has been facing violence, and the leaders aim to apprise their colleagues about the ground situation. This meeting gains importance as it comes just before the resumption of the monsoon session of Parliament for another week, with the ongoing Manipur debate still in the spotlight.
Opposition's Demands and Disruptions
Since the start of the Monsoon Session on July 20, the Opposition parties have been insisting on a discussion regarding the situation in Manipur. They have sought answers from Prime Minister Narendra Modi and have been causing disruptions in both Houses of Parliament, leading to a halt in proceedings. Lok Sabha Speaker Om Birla, while addressing MLAs and MPs from northeastern states, emphasized the significance of discussing serious issues without disrupting the functioning of state assemblies and Parliament, as they hold the responsibility of representing the democratic voice of the people.
Agitation Likely to Intensify
During their visit to Manipur, the opposition leaders met with the Manipur governor and visited relief camps, urging authorities to restore peace in the violence-affected state. They have been demanding Prime Minister Narendra Modi's statement on the matter within Parliament, citing its obstruction of the House's business in the last two weeks. As the Monsoon session resumes for another week, it is expected that the opposition leaders will escalate their agitation to press for resolution and accountability.
A Call for Normalcy Amid Criticism
The delegation that visited Manipur also expressed criticism towards both the Union and state governments, accusing them of turning a blind eye to the state's "precarious" and "volatile" situation. They have urged the Governor to take necessary measures to restore normalcy as swiftly as possible.
This meeting holds the potential to shape the direction of parliamentary discussions and actions concerning Manipur, as leaders deliberate on the best course of action for the welfare of the state and its people.
---
The Hindustan Herald Is Your Source For The Latest In Business, Entertainment, Lifestyle, Breaking News, And Other News. Please Follow Us On Facebook, Instagram, Twitter, And LinkedIn To Receive Instantaneous Updates. Also Don't Forget To Subscribe Our Telegram Channel @hindustanherald