Maharashtra NCP president, Jayant Patil, firmly asserts that the group led by Ajit Pawar has no authority to remove him from his post. He further claims that all MLAs of the Nationalist Congress Party (NCP), totaling 53, are still in support of the party's chief, Sharad Pawar.
Faction Appoints New Leader and Seeks Disqualification of Jayant Patil and Jitendra Awhad
In response to the ongoing power struggle within the NCP, the Ajit Pawar-led faction has appointed Sunil Tatkare as the new Maharashtra NCP president, replacing Jayant Patil. The faction has also submitted a request to the Maharashtra Assembly Speaker, urging the disqualification of Jayant Patil and Jitendra Awhad from their membership in the House.
Jayant Patil Takes Action Against Defectors
Jayant Patil reveals that he has taken action against nine MLAs who joined the government, showing his firm stance against those who chose to defy the party's leadership.
NCP Chief Sharad Pawar Removes Party's Working President and General Secretary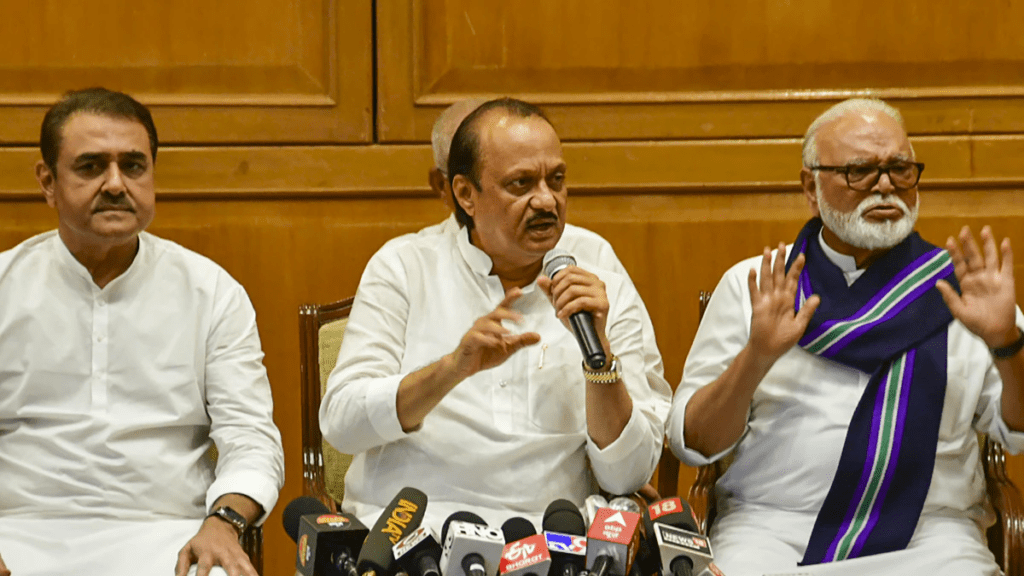 In an attempt to address the "anti-party" activities, NCP Chief Sharad Pawar removed the party's working president, Praful Patel, and the general secretary, Tatkare. The action was taken after both Patel and Tatkare participated in the swearing-in ceremony of Ajit Pawar, who was sworn in as the Deputy Chief Minister in the Shiv Sena-BJP cabinet. Eight NCP MLAs also assumed ministerial positions.
The Disqualification Petition and Claims of Support
The Sharad Pawar-led NCP has lodged a disqualification petition before Maharashtra Assembly Speaker, Rahul Narwekar, seeking the removal of Ajit Pawar and eight other MLAs from their positions. While Jayant Patil remains confident in his support, the Ajit Pawar camp claims to have the backing of 40 NCP MLAs.
Intensified Infighting Between Rival Factions
The power struggle within the NCP has escalated, with rival factions led by Sharad Pawar and his nephew, Ajit, announcing numerous sackings. Despite the upheaval, Sharad Pawar vows to rebuild the NCP from the ground up, as the party seeks to address the revolt and maintain its integrity.
---
The Hindustan Herald Is Your Source For The Latest In Business, Entertainment, Lifestyle, Breaking News, And Other News. Please Follow Us On Facebook, Instagram, Twitter, And LinkedIn To Receive Instantaneous Updates. Also Don't Forget To Subscribe Our Telegram Channel @hindustanherald