In a recent statement, West Bengal Chief Minister Mamata Banerjee addressed the ongoing Bengali language controversy, asserting that students have the freedom to choose their first language and that the state will not intervene in this choice.
Dispelling Misinformation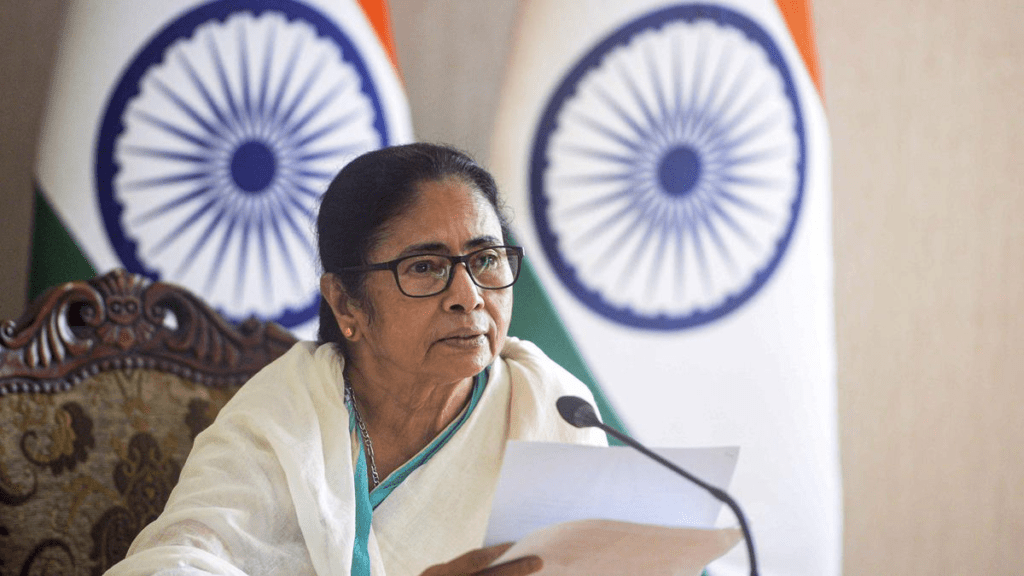 Banerjee dismissed claims made by opposition parties that the state government is imposing the Bengali language on students. She clarified that the state cabinet recently adopted a three-language formula, wherein the mother tongue will serve as the primary language. Students studying in Bengali-medium schools will have Bengali as their first language, and they can opt for English, Hindi, Nepali, Gurmukhi, Alchiki, among others, as their second and third languages.
Regional Considerations
Addressing regional linguistic variations, Banerjee highlighted that students studying in Alchiki-medium schools will have their mother tongue as the primary language. In Darjeeling, where Nepali-medium schools are prevalent, students will continue studying in Nepali and choose two additional languages from Bengali, English, or Hindi. The same principle applies to Rajbongshi-medium schools, where Rajbongshi will be the first language.
Protecting Cultural Diversity
Banerjee reiterated her commitment to preserving linguistic and cultural diversity. She emphasized that the majority of schools in Bengal are Bengali medium, but there are also English-medium schools. Students who prefer Bengali can select it as their first language, while other language options include English, Nepali, Urdu, and Alchiki.
New Education Policy
The West Bengal government's new education policy mandates that students in classes 5-8 learn three languages, with Bengali as a priority. The primary level will include the mother tongue, and students will have the flexibility to choose a regional or foreign language as the third option.
Promoting Sub-Regional Languages
Banerjee addressed the demands of the Santhali community, stating that her government is working on establishing a dedicated branch in the school education department to promote sub-regional languages in schools.
In conclusion, Banerjee's statements emphasize the importance of students' language choices and debunk the notion of imposing Bengali on anyone. The government's approach seeks to respect regional diversity while providing students with language options that align with their preferences and cultural backgrounds.
---
The Hindustan Herald Is Your Source For The Latest In Business, Entertainment, Lifestyle, Breaking News, And Other News. Please Follow Us On Facebook, Instagram, Twitter, And LinkedIn To Receive Instantaneous Updates. Also Don't Forget To Subscribe Our Telegram Channel @hindustanherald