In a world where neglecting proper nutrition can lead to illnesses, the importance of maintaining a balanced diet cannot be overstated, particularly across various age groups. This article explores the nutritional requirements for different life stages and offers valuable insights into promoting overall health.
Age-Specific Nutritional Needs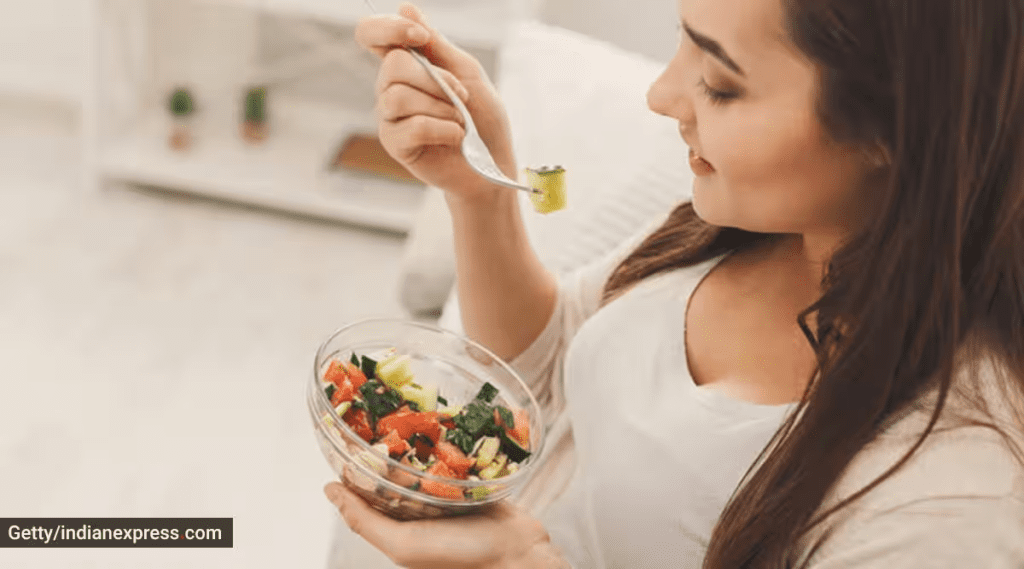 Infancy: Birth to One Year
During infancy, babies experience rapid growth, with breast milk serving as a sufficient source of nutrients, fluids, and energy for the first six months. As solid foods are gradually introduced, a diverse range of nutrients becomes essential to establish healthy eating habits.
Childhood: Growing Years
Childhood nutrition needs to adapt to changing growth patterns and levels of physical activity. Protein, vitamins, and minerals become increasingly crucial as children grow. Nutrient-dense choices like whole grains, fruits, vegetables, seafood, and lean meats are recommended to support proper development.
Puberty and Adolescence
The onset of puberty triggers heightened nutritional requirements, particularly for proteins, iron, and minerals. Incorporating nutrient-rich options is vital during this phase, along with calcium-rich dairy products to foster bone health, especially in teenage girls.
Elderly Phase: Age 60 and Above
As bodies weaken with age, nutrient-dense foods gain prominence. Dental issues and cooking challenges might arise, making it essential to prioritize foods like fish, lean meats, dairy, legumes, nuts, fruits, vegetables, and whole grains. Fiber-rich choices support gut health, while reducing energy-dense, low-nutrition foods is recommended.
Nutritional Guidance for Different Age Groups
Babies, Infants, and Teenage Children
Breast milk remains the gold standard for infants up to six months, providing necessary nutrients and immunity. The introduction of solid foods should follow, meeting growing nutritional needs. It's advisable to favor breast milk over infant formula due to its immunological benefits. Solid food introduction should start around six months of age. Nutrient-rich foods such as whole grains, legumes, nuts, vegetables, fish, lean meats, and iron- and calcium-rich options are key.
Children, Adolescents, and Adults
As children transition to adolescence, their food intake adapts to their growth patterns. Nutrient-rich foods like whole grains, legumes, nuts, vegetables, fish, and lean meats should be prioritized over empty calorie options. Adequate water intake, calcium absorption through dairy, and reduced consumption of sugary drinks are important aspects to consider.
Pregnant, Lactating, and Menopausal Women
Pregnancy and lactation demand increased nutritional intake to support both the mother and the developing baby. Quality nutrition should be emphasized over crash diets. Nutritional needs, particularly for folate, iron, vitamin B12, and iodine, are heightened during this period. Adequate fluid intake, calorie consumption, and iron supplementation are vital.
Older Individuals
Aging often leads to reduced appetite, which can hinder adequate nutrient intake. Staying active and practicing portion control are crucial. Nutrient-dense foods like lean meats, fish, nuts, seeds, legumes, and whole grains should be prioritized. Vitamin D supplementation and high-fiber foods are essential. Antioxidant-rich foods and vitamin B12 are recommended for overall well-being.
Universal Nutrition Guidelines
Embrace a Colorful Plate
Incorporating a variety of colorful fruits and vegetables into the diet benefits individuals of all ages. These nutrient-rich foods support immune function, digestion, and overall vitality.
Prioritize Whole Grains
Whole grains provide essential carbohydrates, fiber, and nutrients. Their gradual energy release maintains stable blood sugar levels throughout the day.
Lean Protein Sources
Lean proteins are vital building blocks for the body. Opt for options like poultry, fish, legumes, tofu, and low-fat dairy products to meet protein needs.
Healthy Fats Matter
Incorporate healthy fats from sources like avocados, nuts, seeds, and olive oil. These fats support brain health and the absorption of fat-soluble vitamins.
Stay Hydrated
Adequate water intake supports digestion, circulation, and overall bodily functions. Adjust water intake based on activity levels and climate.
portion control
Practicing portion control is essential at every age to prevent overeating and associated health issues.
Limit Added Sugars and Salt
Reducing added sugar and salt intake promotes better health outcomes. Opt for natural sources of sweetness and use herbs and spices for flavor.
Calcium and Vitamin D for Bone Health
Throughout life, maintaining bone health is crucial. Adequate calcium and vitamin D intake are necessary to support bone density and reduce the risk of fractures.
Nutrition's Role in a Healthier Future
Proper nutrition is a cornerstone of well-being, regardless of age. By tailoring dietary choices to meet age-specific requirements, individuals can promote optimal growth, development, and overall health. Nutrient-rich foods and supplements can contribute to preventing a range of diseases, ensuring a healthier and more vibrant life.
---
The Hindustan Herald Is Your Source For The Latest In Business, Entertainment, Lifestyle, Breaking News, And Other News. Please Follow Us On Facebook, Instagram, Twitter, And LinkedIn To Receive Instantaneous Updates. Also Don't Forget To Subscribe Our Telegram Channel @hindustanherald