New Delhi, July 3, 2023, 03:01 PM (IST) – Noted singer Sudakshina Sarma, younger sister of Assam's renowned icon Bhupen Hazarika, passed away today in Guwahati at the age of 89. She succumbed to prolonged age-related ailments, according to reports from doctors.
A Musical Journey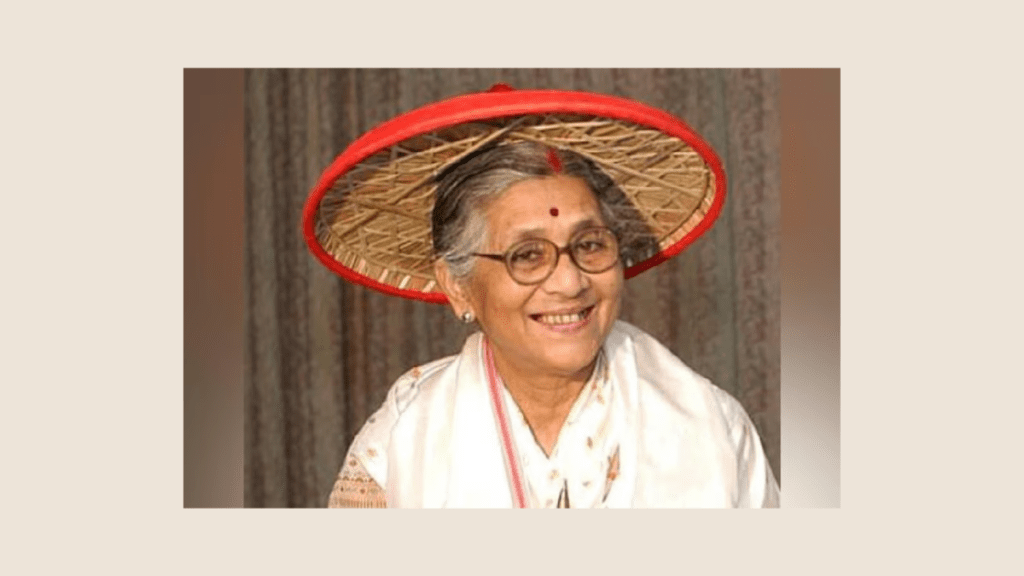 Born as the fourth child in Assam's musically-famed Hazarika family, Sudakshina Sarma's musical journey began at an early age. At just nine years old, she recorded four songs for gramophone records in Calcutta (now Kolkata) under the guidance of Assam's legendary cultural activist Bishnu Rava.
During Mahatma Gandhi's last visit to Assam in 1946, Sudakshina sang "E Joy Raghur Nandan," and Gandhi blessed her, urging her never to stop singing. Following Gandhi's death, she sang "Prithibir Shirot bajrapat porile" during the immersion of his ashes in the River Brahmaputra at Sukreswar Ghat.
Proficient in Multiple Genres
Sudakshina Sarma's contributions to Assamese music were vast. Apart from playback singing in several Assamese films, including 'Maniram Dewan,' 'Chikmik Bijuli,' and 'Parghat,' she was well-versed in various musical genres of the state, such as 'Borgeet,' 'Kamrupi,' 'Goalparia,' and others.
Married to eminent singer Dilip Sarma, the couple was known for their proficiency in Rabindra Sangeet and had devoted their lives to various forms of music, including folk, classical, light classical, and modern.
A Life Dedicated to Music
Sudakshina Sarma and her husband were active members of the Indian People's Theatre Association (IPTA) in Assam. They held workshops on the songs written by Assam's cultural icon Jyoti Prasad Agarwala, known as 'Jyoti Sangeet.' In 2002, they were jointly awarded the Sangeet Natak Akademi award.
Despite facing old-age-related ailments, including dementia, Sudakshina continued to teach music to children until a few years ago. Her sons Rituparna and Rishiraj, both well-known singers, had predeceased her.
A Farewell to a Bright Star
Sudakshina Sarma's demise marks a significant loss to Assam's cultural and social sphere. Chief Minister Himanta Biswa Sarma expressed his condolences, highlighting her memorable renditions and her enrichment of the world of music. Her body will be donated to medical research, following her wishes.
As Sudakshina Sarma's family and well-wishers gather to pay their last respects, Assam bids farewell to a musical legend whose melodies will forever echo in the hearts of her admirers.
---
The Hindustan Herald Is Your Source For The Latest In Business, Entertainment, Lifestyle, Breaking News, And Other News. Please Follow Us On Facebook, Instagram, Twitter, And LinkedIn To Receive Instantaneous Updates. Also Don't Forget To Subscribe Our Telegram Channel @hindustanherald