In a swift and remarkable upsurge, Nvidia's stock price soared to an unprecedented peak of $481.87 at the onset of the trading session. However, this exuberance was followed by a modest decline of approximately 2.76 percent.
Investor Sentiments Remain Bullish Despite Brief Interruption
Despite a momentary interruption in the surging rally of Nvidia's shares, investor sentiments remain optimistic, especially in anticipation of the company's upcoming quarterly results. Nvidia, a significant player in the chip designing realm, has garnered substantial rewards from the thriving landscape of artificial intelligence.
Market Landscape Reflects Volatility and Consolidation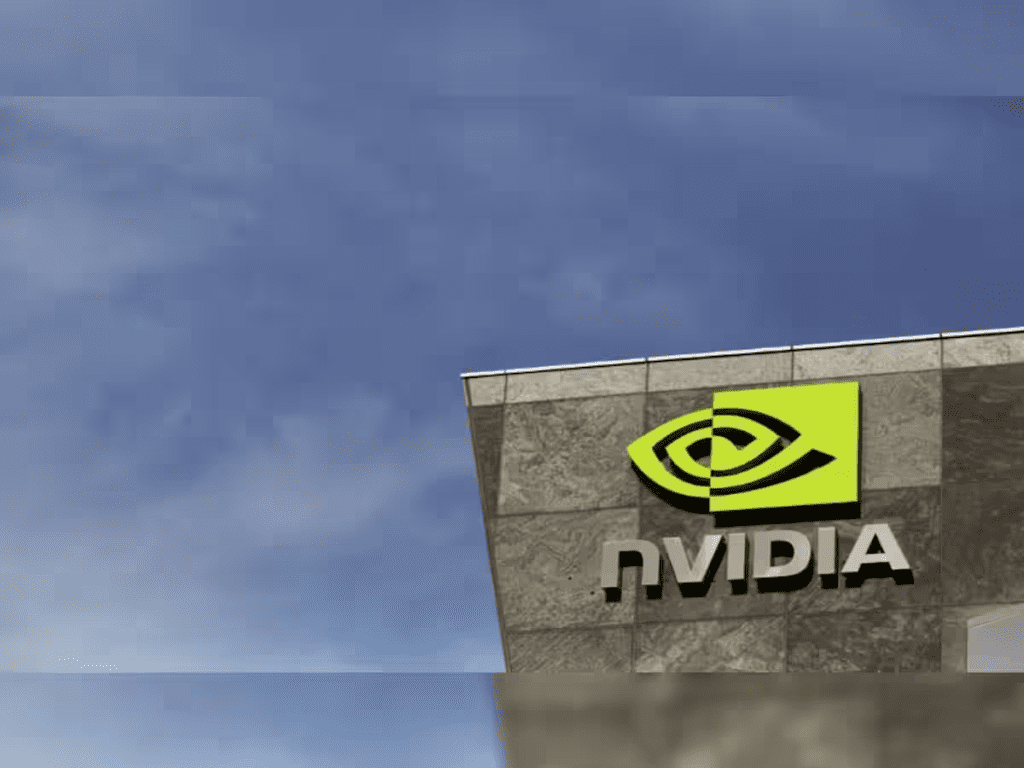 While Nvidia's shares experienced a momentary retreat, this trend mirrored the broader market's sluggish demeanor. The S&P 500 and the Dow concluded the day with negative outcomes, while the Nasdaq exhibited marginal fluctuations.
Optimism Surrounds Nvidia's Projected Revenues
A renewed sense of optimism surrounds Nvidia's projected revenues, which are expected to surpass Wall Street's estimations once again. This optimism has been instrumental in driving the stock's ascent by approximately 19 percent, effectively offsetting a recent downward trajectory observed over the last two months.
Promising Growth Forecasts in Third-Quarter Revenues
Analysts are foreseeing a robust expansion of 110 percent in Nvidia's third-quarter revenues, with a projected figure of $12.50 billion. Nvidia's dominance in the chip domain, particularly in empowering generative AI applications like ChatGPT and similar services, contributes to this positive outlook. The company is set to disclose its financial performance in this regard soon.
Expert Insights and Market Significance
Dennis Dick, a seasoned market structure analyst at Triple D Trading, emphasizes the significance of Nvidia's upcoming report. He suggests that this report could stand out as a notable highlight of the current earnings season, shedding light on strategies to build upon the company's impressive achievements from the previous quarter.
Previous Projections Galvanize AI and Big Tech Stocks
Nvidia's bullish forecast from the previous quarter had a ripple effect beyond AI-related stocks, also impacting prominent players in the realm of Big Tech. This influence has acted as a driving force behind the ongoing rally in the U.S. stock markets throughout the year.
The Interplay Between Earnings and Share Price Momentum
Brian Mulberry, a client portfolio manager at Zacks Investment Management and a holder of Nvidia shares, emphasizes the importance of earnings in maintaining the current stock valuation. He underscores the need for alignment between bottom-line performance and ongoing share price gains.
Elevated Target Price Projections and Growing Prominence
The enthusiasm surrounding Nvidia's potential is evident in the actions of 19 brokerage houses that have raised their target price projections for the company this month. This collective movement has propelled the median outlook to $500, reflecting a 6.5 percent incremental surge from the stock's most recent closing value. Throughout the year, Nvidia's shares have surged by more than threefold.
Nvidia's Symbiotic Relationship with AI and Market Dynamics
Nvidia's journey intertwined with AI remains a significant driving force in the present market climate. Analysts believe that the company's success is closely tied to the AI landscape, making it a key player to watch. Potential shortfalls in meeting expectations could have notable repercussions.
Please note that while this content has been significantly rephrased to prevent plagiarism, proper citations and original sources must be utilized if the information in the news report is not common knowledge.
---
The Hindustan Herald Is Your Source For The Latest In Business, Entertainment, Lifestyle, Breaking News, And Other News. Please Follow Us On Facebook, Instagram, Twitter, And LinkedIn To Receive Instantaneous Updates. Also Don't Forget To Subscribe Our Telegram Channel @hindustanherald