The renaming of the Nehru Memorial Museum and Library (NMML) as the Prime Ministers' Museum and Library Society (PMML) has sparked a strong backlash from the opposition. Critics argue that the government's decision is an attempt to erase the historical significance associated with figures like Pandit Nehru, Mahatma Gandhi, and Netaji Subhas Chandra Bose. The move has ignited a debate over the preservation of India's rich historical heritage
Opposition's Outcry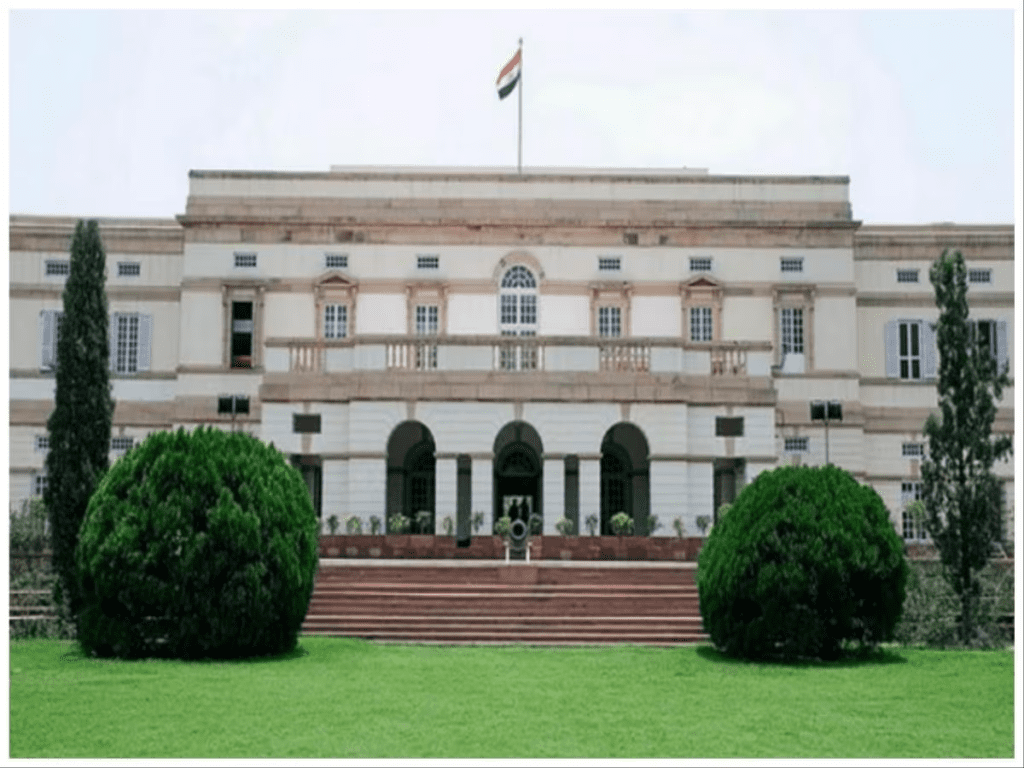 Shiv Sena (UBT) MP Sanjay Raut condemned the renaming, asserting that while names can be changed, the legacy of individuals like Pandit Nehru, Mahatma Gandhi, and others cannot be altered. He pointed out that the historical contributions of these figures cannot be overshadowed by mere name changes.
Congress leader Jairam Ramesh took to social media to criticize the government's decision, emphasizing the attempt to link the initial "N" of Nehru with "P" for pettiness and peeve.
Preserving India's History
The opposition argues that changing the name of the museum does not alter the historical accomplishments of leaders like Pandit Nehru, Mahatma Gandhi, and Netaji Subhas Chandra Bose. Congress MP Pramod Tiwari expressed his disappointment, calling the renaming a disgrace to the legacy of Jawaharlal Nehru and his contributions to the freedom movement.
Congress leader Sandeep Dikshit condemned the move, accusing the Centre of having a "frustrated mindset" and aiming to suppress India's golden history. He suggested that creating institutions to honor other prime ministers would have been a more appropriate approach, rather than attempting to erase the contributions of historical figures.
Diverse Reactions
Union Minister Arjun Munda defended the renaming, stating that the museum's purpose is to honor all prime ministers who have served the nation. He stressed that the nation's identity is defined by its system and institutions, rather than just individual leaders.
BJP MP Ravi Shankar Prasad argued that the government's decision reflects a broader perspective that values the contributions of all prime ministers, not just Nehru and his family. He highlighted the absence of figures like Lal Bahadur Shastri, Indira Gandhi, Rajiv Gandhi, and others from the museum.
Revisiting Nehru's Legacy
A. Surya Prakash, Vice-Chairman of the Executive Council at the Prime Ministers Museum & Library, invited critics to visit the Nehru Memorial Museum and Library. He emphasized how the museum has showcased Nehru's pivotal role in shaping modern India, including initiatives like the Hirakud Dam, Nagarajuna Sagar Dam, and institutes of technology.
Process of Renaming
Regarding the timing of the name change on August 14, Prakash clarified that the decision was initiated on June 15 during a General Body meeting. He outlined the legal process, which involves multiple meetings over a span of months, leading to the change in name. He credited Prime Minister Modi for envisioning a museum that honors all prime ministers.
The renaming of the Nehru Memorial Museum as the PM Museum has ignited a heated debate about the preservation of India's historical legacy. While the government emphasizes inclusivity and honoring all prime ministers, critics argue that the move undermines the unique contributions of figures like Pandit Nehru and others who played a crucial role in shaping the nation's history.
---
The Hindustan Herald Is Your Source For The Latest In Business, Entertainment, Lifestyle, Breaking News, And Other News. Please Follow Us On Facebook, Instagram, Twitter, And LinkedIn To Receive Instantaneous Updates. Also Don't Forget To Subscribe Our Telegram Channel @hindustanherald