The popular television show "Pandya Store" is gearing up for an exciting generational leap, and fans are eagerly anticipating what lies ahead for their beloved characters. Ahead of this much-awaited development, the show has released a behind-the-scenes (BTS) preview to give viewers a glimpse of what's in store. Here are the highlights from the BTS footage that is generating a buzz among the audience.
BTS Sneak Peek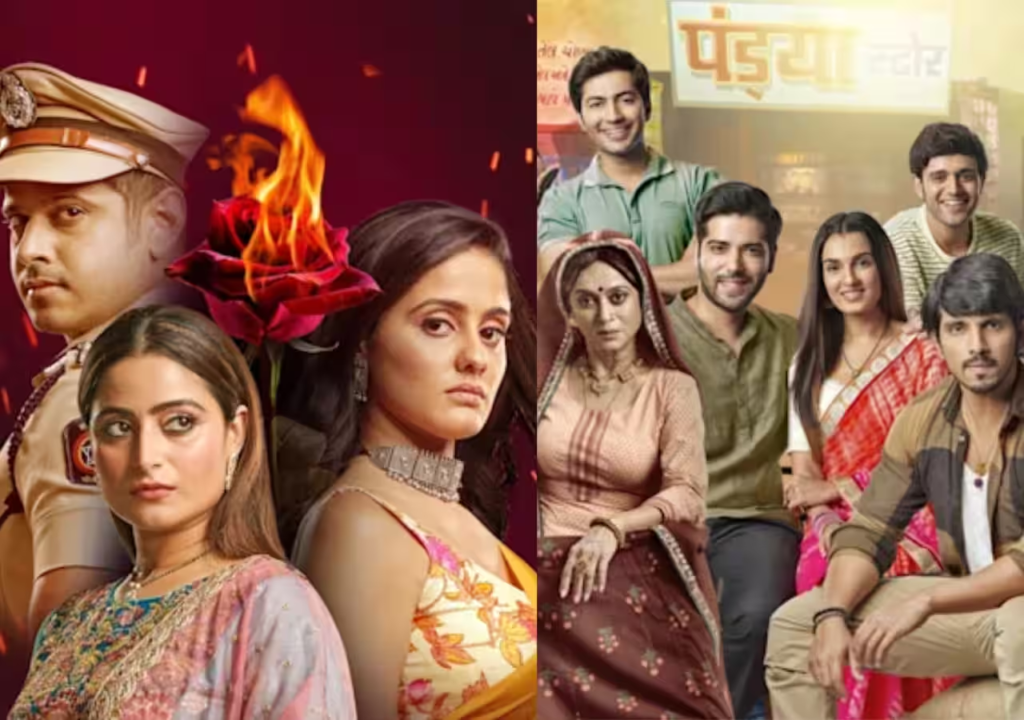 In preparation for the upcoming generational leap, the production team of "Pandya Store" has released exclusive behind-the-scenes footage. This sneak peek takes fans behind the camera and offers a look at the show's upcoming changes, storyline, and character developments. The BTS video aims to build anticipation and excitement among viewers, leaving them eager to witness the narrative unfold.
What to Expect?
As the story advances to a new era, fans can expect significant shifts in the lives of their favorite characters. The BTS footage hints at upcoming plot twists, new character introductions, and potential story arcs. The creative team has worked diligently to bring fresh and captivating content to the screen, promising an engaging experience for the audience.
Reactions and Speculations
The release of the BTS footage has sparked excitement and speculations among fans, who have taken to social media to share their reactions and theories. Discussions on the potential fate of characters, new relationships, and unexpected twists are taking over online platforms. The production team's efforts to keep the storyline under wraps have only added to the intrigue surrounding the upcoming leap.
The Show's Impact
"Pandya Store" has garnered a massive fan following due to its compelling storytelling, talented cast, and relatable characters. The show has successfully struck a chord with the audience, making them emotionally invested in the lives of the Pandya family. With the generational leap, the makers aim to take the show's legacy to new heights and create an unforgettable viewing experience.
As "Pandya Store" prepares for the much-anticipated generational leap, the BTS footage offers a glimpse into the exciting changes and surprises in store for viewers. The show's devoted fanbase eagerly awaits the unfolding drama, eager to see how their favorite characters evolve in the new era. With its captivating storytelling and talented ensemble, "Pandya Store" continues to be a frontrunner in the world of television entertainment.
---
The Hindustan Herald Is Your Source For The Latest In Business, Entertainment, Lifestyle, Breaking News, And Other News. Please Follow Us On Facebook, Instagram, Twitter, And LinkedIn To Receive Instantaneous Updates. Also Don't Forget To Subscribe Our Telegram Channel @hindustanherald