Prime Minister Narendra Modi is all set to virtually inaugurate the redevelopment of 21 railway stations in Telangana on August 6. The redevelopment of these stations is part of the ambitious Amrit Bharat Station scheme, which aims to modernize 1,275 small yet important railway stations across the country. The scheme focuses on enhancing the infrastructure of key railway stations, ensuring multi-modal connectivity, and providing convenient access for individuals with special needs. The redevelopment program is designed with a long-term approach, and the 21 stations to be inaugurated by PM Modi are part of the first phase of this initiative.
Telangana's Railway Stations Get a Major Facelift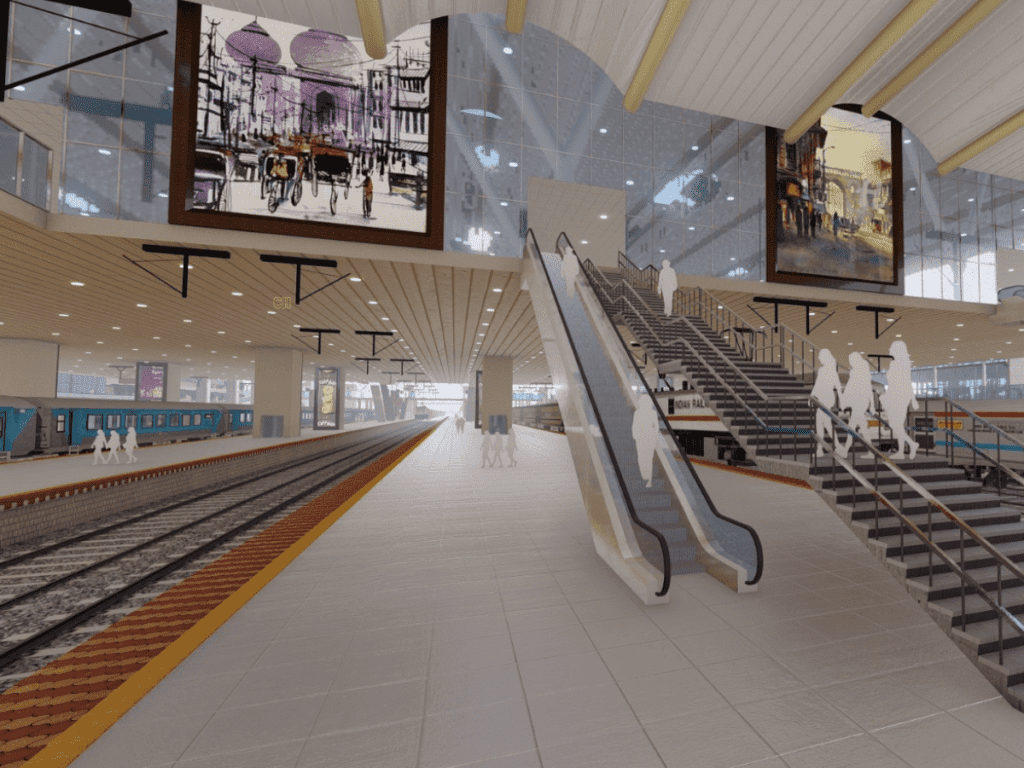 Union Minister for Tourism, G Kishan Reddy, announced that the 21 railway stations in Telangana will undergo a major facelift, equipped with state-of-the-art amenities. The redevelopment of these stations is expected to elevate the travel experience for passengers and enhance the overall passenger facilities. The total investment for the redevelopment of these 21 stations is estimated to be around Rs 894 crores.
Amrit Bharat Station Scheme – A Central Government Initiative
The Amrit Bharat Station scheme, initiated by the central government, aims to transform railway stations into modern and efficient transportation hubs. The primary focus is on developing comprehensive master plans for railway stations and executing them in a phased manner. The scheme's key objectives include the establishment of roof plazas and urbanhubs within the station premises to provide passengers with additional facilities beyond the basic necessities.
Multi-Modal Connectivity and Convenient Access
One of the central aspects of the Amrit Bharat Station scheme is to ensure multi-modal connectivity. This involves integrating various modes of transportation such as buses, taxis, auto-rickshaws, and other public transit options to make it easier for passengers to access and move around the railway station. Additionally, special attention is given to providing seamless access for individuals with disabilities to ensure inclusivity and convenience.
A Step Towards Modernizing Indian Railways
The redevelopment of these railway stations in Telangana is a significant step towards modernizing Indian Railways. By upgrading key stations and enhancing passenger amenities, the government aims to improve the overall travel experience and encourage more people to choose railways as their preferred mode of transportation.
In conclusion, the redevelopment of 21 railway stations in Telangana under the Amrit Bharat Station scheme is a crucial development in India's efforts to upgrade its transportation infrastructure. The modernization of these stations is expected to have a positive impact on passenger experience and further boost the growth of the railway sector in the country.
---
The Hindustan Herald Is Your Source For The Latest In Business, Entertainment, Lifestyle, Breaking News, And Other News. Please Follow Us On Facebook, Instagram, Twitter, And LinkedIn To Receive Instantaneous Updates. Also Don't Forget To Subscribe Our Telegram Channel @hindustanherald