In a shocking revelation, former Rajasthan Minister and Congress leader Rajendra Gudha has come forward with serious allegations of corruption against the Ashok Gehlot-led state government. Gudha claims to possess concrete evidence of corruption, which he unveiled in a red diary during a recent press conference. Despite the risks involved, Gudha bravely exposed the alleged wrongdoings, expressing his determination to stand firm in the face of potential repercussions.
The Red Diary: A Repository of Corruption Allegations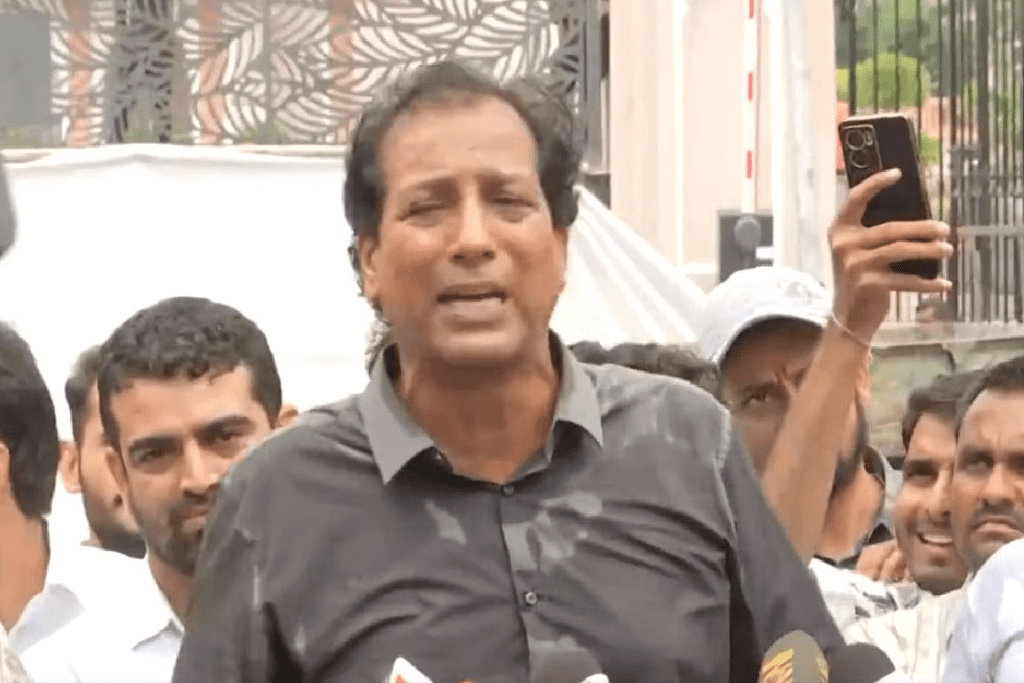 Gudha presented a red diary during the press conference, which he claims contains incriminating details of corruption committed by the Ashok Gehlot government. In the diary, Gudha alleges corruption within the Rajasthan Cricket Association, further intensifying the gravity of the accusations. According to reports from the news agency ANI, Gudha has stressed that even if he is incarcerated, the diary will continue to reveal new revelations, ensuring the truth comes to light.
Facing Adversity: Braving Threats of False Cases
Despite the potential risks to his personal safety and freedom, Gudha remains undeterred in his pursuit of justice. He has expressed concerns that the authorities may attempt to file false cases against him to undermine his credibility and the evidence presented in the red diary. Nevertheless, Gudha is resolute in his stance and stands firm behind the authenticity of the evidence he has disclosed.
A Developing Situation: Stay Tuned for Updates
As this breaking news story unfolds, further details and updates are expected to emerge. It is crucial to keep an eye on reliable news sources for the latest developments in this high-profile corruption case. Gudha's courageous actions have undoubtedly placed immense pressure on the Gehlot government, triggering widespread curiosity and concern among the public and political circles alike.
The allegations made by Rajendra Gudha, a former Rajasthan Minister, against the Ashok Gehlot-led government have sent shockwaves through the state's political landscape. The revelation of the red diary, purportedly containing substantial evidence of corruption, has thrust this matter into the national spotlight. As the situation continues to evolve, the public awaits further updates and investigations to ascertain the veracity of the claims and the potential impact on the state's governance and reputation.
---

The Hindustan Herald Is Your Source For The Latest In Business, Entertainment, Lifestyle, Breaking News, And Other News. Please Follow Us On Facebook, Instagram, Twitter, And LinkedIn To Receive Instantaneous Updates. Also Don't Forget To Subscribe Our Telegram Channel @hindustanherald
---