As reported on July 27, 2023, the music world mourns the loss of Sinéad O'Connor, the gifted Irish singer-songwriter, who shot to fame in her mid-20s and gained recognition for her strong and emotive musical compositions. O'Connor passed away at the age of 56, leaving behind a legacy that touched millions of hearts.
A Life Remembered
Sinéad O'Connor's family confirmed the heartbreaking news of her demise through a statement, expressing profound sadness at the loss and requesting privacy during this difficult time. While the specific cause of her death remains undisclosed, her impact on the music industry and her devoted fanbase cannot be overstated.
A Journey of Struggles and Triumphs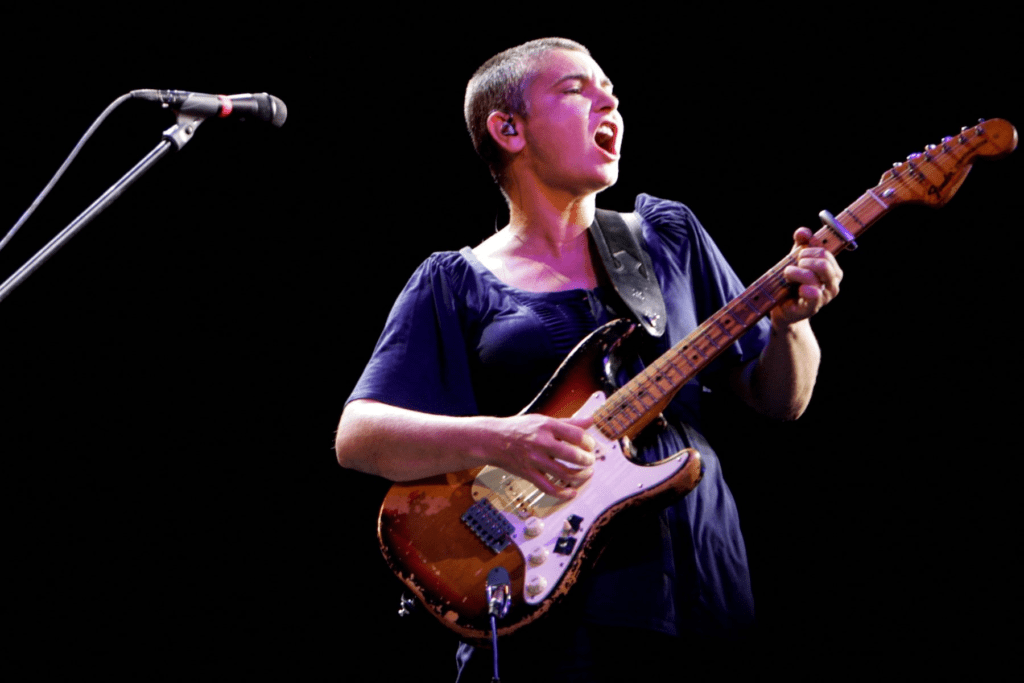 Throughout her career, Sinéad O'Connor's life and artistry were marked by personal struggles and controversial behavior. She bravely opened up about her battle with bipolar disorder, shedding light on mental health issues and advocating for better understanding and support.
A Mother's Heartbreak
Tragically, the passing of O'Connor's teenage son, Shane, to suicide last year had a profound effect on her. In a poignant tweet, she expressed that there seemed to be no purpose in living without him. Following this heartbreaking event, she was briefly admitted to the hospital.
Musical Brilliance
Sinéad O'Connor's musical journey began on the streets of Dublin, where she captivated audiences with her extraordinary talent. Her iconic image with a shaved head and her multi-octave mid-soprano voice, filled with raw emotion, made her easily recognizable and unforgettable.
"Nothing Compares 2 U"
O'Connor's breakthrough came in 1990 with her rendition of Prince's ballad, "Nothing Compares 2 U." The song became a global sensation, topping charts across Europe and Australia, and the accompanying music video, featuring O'Connor in intense close-up, added to its impact.
The Lion and the Cobra
Her debut album, "The Lion and the Cobra," released in 1987, solidified her status as a star and showcased her musical versatility. The record received critical acclaim, and O'Connor's unique voice and impassioned performances resonated with audiences worldwide.
A Life Beyond Music
While Sinéad O'Connor's music brought her widespread acclaim, her strong political and cultural opinions often overshadowed her musical achievements. Nevertheless, she remained a prominent and influential figure in the entertainment industry.
Kareena Kapoor Khan Pays Tribute
In the wake of Sinéad O'Connor's passing, Bollywood actress Kareena Kapoor Khan took to her Instagram stories to pay tribute to the legendary singer. She wrote, "Nothing Compares To You… You Legend," reflecting the profound impact O'Connor had on fellow artists and music enthusiasts.
---
The Hindustan Herald Is Your Source For The Latest In Business, Entertainment, Lifestyle, Breaking News, And Other News. Please Follow Us On Facebook, Instagram, Twitter, And LinkedIn To Receive Instantaneous Updates. Also Don't Forget To Subscribe Our Telegram Channel @hindustanherald