Social activist Teesta Setalvad has taken legal action by filing a petition in the Gujarat High Court to quash an FIR lodged against her by the Ahmedabad crime branch. The FIR alleges that she engaged in forgery and fabrication of evidence in connection with the 2002 Gujarat riots. Teesta Setalvad's alleged intention was to implicate Gujarat government officials in the controversial cases related to the riots.
Supreme Court Grants Bail in Evidence Fabrication Case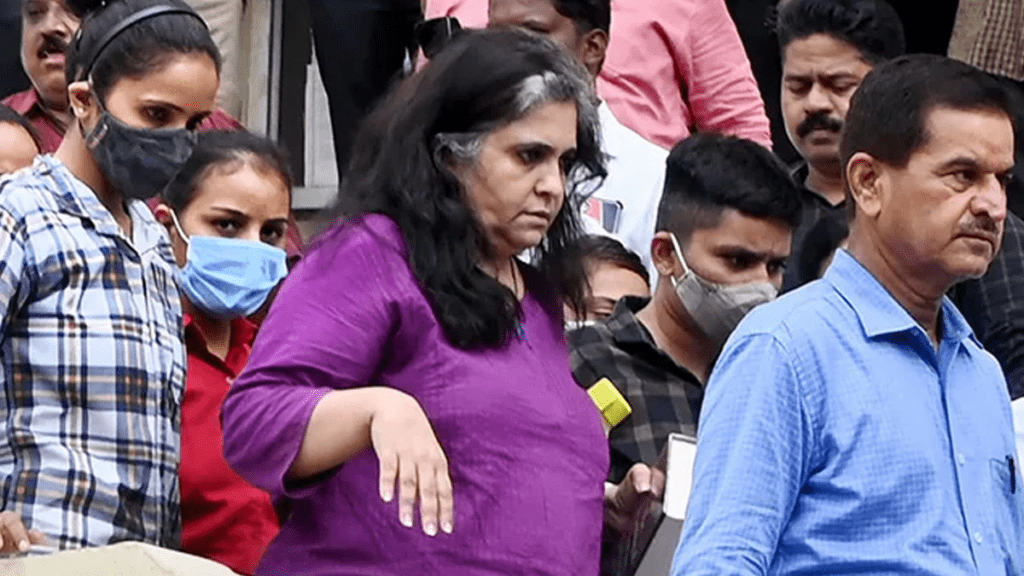 The Supreme Court granted bail to Teesta Setalvad on July 19 in the case involving alleged fabrication of evidence concerning the 2002 Gujarat riots. Prior to this, a sessions court had denied her discharge plea in the same case. However, the Supreme Court provided her relief by granting bail after the Gujarat High Court refused to do so.
Ongoing Legal Proceedings: Teesta Setalvad Seeks FIR Quash in High Court
Teesta Setalvad's latest legal move involves filing a plea in the Gujarat High Court seeking to quash the FIR against her. The court is expected to schedule a hearing on her plea in the coming days. The case has garnered significant attention, and the outcome of the hearing will be closely watched.
Arrest and Charges: Involvement of Prominent Figures
In June 2022, Teesta Setalvad, along with two others, including former state Director General of Police R B Sreekumar and former Indian Police Service officer Sanjiv Bhatt, were arrested by the city crime branch. They faced charges of forgery and fabrication of evidence with the alleged intention of implicating Gujarat government officials in the 2002 riots cases.
Allegations of a Larger Conspiracy: Involvement of Key Figures
The plea filed by Zakia Jafri, whose husband and former Congress MP Ehsan Jafri was killed during the riots, pointed to a "larger conspiracy" behind the 2002 post-Godhra riots in Gujarat. The plea implicated prominent figures, including Narendra Modi, who was the Chief Minister of Gujarat at that time. However, the court upheld the Special Investigation Team's clean chit to Modi and 63 others.
Supreme Court's Stand: ExposingFalse Sensations and Accountability
The Supreme Court's judgment highlighted a coordinated effort by certain disgruntled officials of the State of Gujarat and others to create false sensations by making baseless revelations. The Special Investigation Team (SIT) thoroughly investigated and exposed the falsity of their claims. The court emphasized the need to hold all those involved in abusing the legal process accountable and subject them to lawful proceedings.
Past Violence and Toll: Post-Godhra Riots
The violence that erupted on February 28, 2002, at Ahmedabad's Gulberg Society resulted in the death of Ehsan Jafri and 67 others, a day after the Godhra train burning incident that claimed 59 lives. The riots that followed caused the death of 1,044 people, mostly Muslims. The aftermath of the riots was marked by significant loss of life and widespread communal tension.
---
The Hindustan Herald Is Your Source For The Latest In Business, Entertainment, Lifestyle, Breaking News, And Other News. Please Follow Us On Facebook, Instagram, Twitter, And LinkedIn To Receive Instantaneous Updates. Also Don't Forget To Subscribe Our Telegram Channel @hindustanherald