The Tamil Nadu government has taken a significant step to address the soaring prices of tomatoes by initiating the sale of tomatoes at a subsidized rate of Rs 60 per kg at ration shops in Chennai. This decision comes in response to the vegetable's high prices across the country, and it aims to provide relief to consumers facing the burden of escalating costs. The decision was announced after a consultation chaired by Cooperative Minister K R Periyakaruppan at the Tamil Nadu Secretariat.
Customers Appreciate the Initiative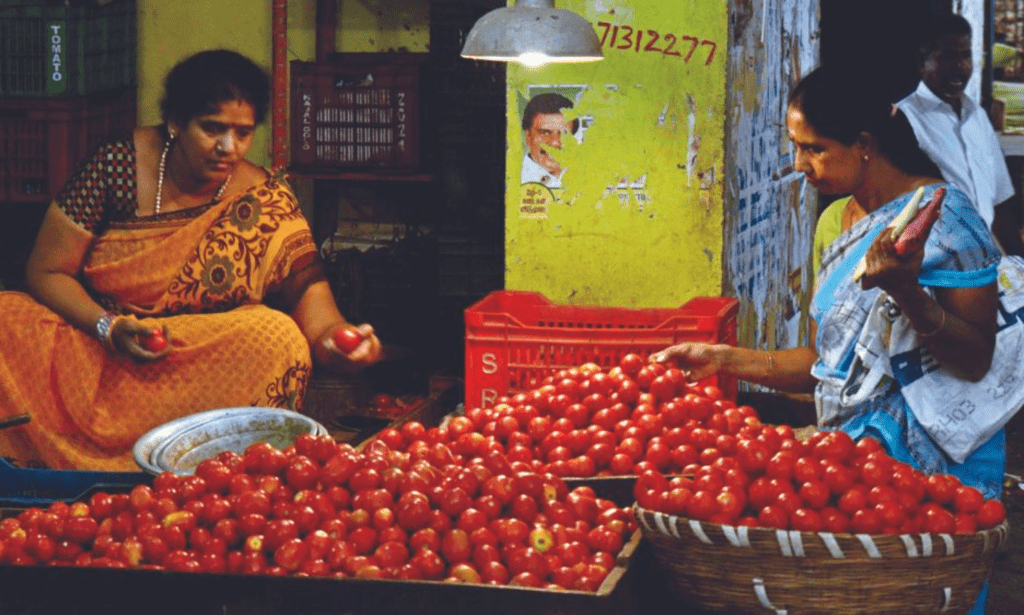 Customers have welcomed the move and expressed their gratitude to the government for this beneficial initiative. The subsidized rate of Rs 60/kg at ration shops contrasts with the market prices, where tomatoes are currently being sold at Rs 100-130/kg. This significant price difference is expected to alleviate the financial strain on consumers, making tomatoes more accessible to the public.
Efforts to Procure Tomatoes Directly from Farmers
Cooperative Minister K R Periyakaruppan emphasized that steps are being taken to procure tomatoes directly from farmers. This direct procurement approach aims to bypass intermediaries and ensure that farmers receive fair prices for their produce while also making tomatoes available to consumers at a more affordable rate. The government's intervention in the market is intended to stabilize prices and prevent them from reaching record highs during specific seasons.
Green Chilies also Witness Record-High Prices
In addition to tomatoes, green chilies have also seen a surge in prices in many parts of Tamil Nadu. The government's efforts to provide relief to consumers extend to green chilies as well. The subsidization of green chilies at ration shops and farm fresh outlets is expected to mitigate the impact of rising prices on consumers.
Wide Availability in Ration Shops and Farm Fresh Outlets
The subsidization of tomatoes and green chilies is being implemented at 82 public distribution shops across Tamil Nadu, including 27 outlets in Chennai. Furthermore, 62 farm fresh outlets are also offering tomatoes at the subsidized rate of Rs 60 per kg. This extensive availability is aimed at ensuring that a larger section of the population can benefit from the government's initiative.
The Tamil Nadu government's decision to provide tomatoes and green chilies at a subsidized rate is a step towards addressing the challenges posed by surging prices of essential vegetables. By procuring directly from farmers and making them available at ration shops and farm fresh outlets, the government aims to stabilize prices and provide much-needed relief to consumers.
---
The Hindustan Herald Is Your Source For The Latest In Business, Entertainment, Lifestyle, Breaking News, And Other News. Please Follow Us On Facebook, Instagram, Twitter, And LinkedIn To Receive Instantaneous Updates. Also Don't Forget To Subscribe Our Telegram Channel @hindustanherald