For centuries, the Mediterranean way of life has influenced the habits and culture of those living along its shores. This lifestyle, characterized by hard work and frugal eating, has given rise to what we now know as the Mediterranean diet. In this article, we delve into the key aspects of this diet and lifestyle, exploring its benefits and how it can contribute to a longer and healthier life.
What is the Mediterranean Diet?
The Mediterranean diet, a term coined by Ancel Keys in 1960, is renowned as one of the most extensively researched and well-known diets worldwide. It is characterized by a rich consumption of fruits, vegetables, potatoes, legumes, nuts, seeds, and olive oil as the primary source of fat. Additionally, it includes low to moderate amounts of dairy, eggs, fish, and poultry.
Embracing the Mediterranean Lifestyle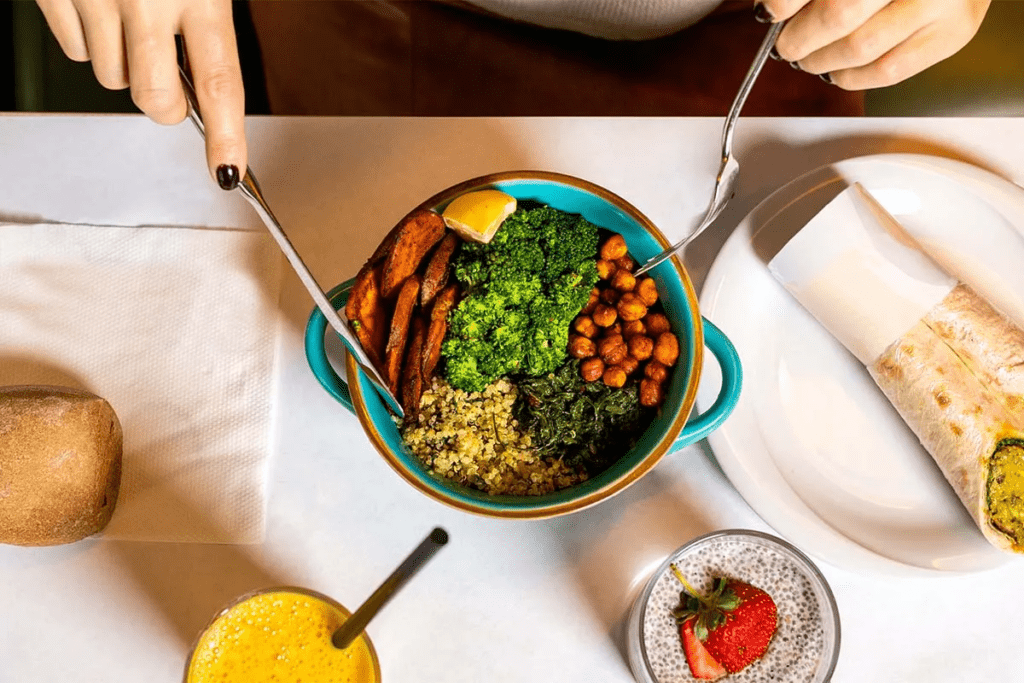 Dietician Umang Malhotra sheds light on the broader aspects of the Mediterranean lifestyle. This lifestyle encourages regular outdoor activities such as walking, cycling, and gardening, promoting physical and mental well-being. It fosters a more relaxed approach to life, steering individuals away from the constant rush of modern living. A fundamental principle is the focus on locally grown and seasonal foods, ensuring a diverse array of chemical-free, nutrient-dense options. This way of life is even formally recognized as part of the cultural heritage of humanity.
Unveiling the Health Benefits
The Mediterranean diet boasts a myriad of health benefits. Notably, it is rich in monounsaturated fatty acids (MUFAs) and polyphenols from olive oil, polyunsaturated fatty acids (PUFAs) found in fish, and various antioxidants derived from fruits, legumes, vegetables, and wine. These components are directly associated with reducing the risk of chronic conditions and promoting healthy aging.
Furthermore, the diet's abundance of tomatoes, known for their lycopene content, showcases anti-carcinogenic properties. Research indicates that adhering to the Mediterranean diet can enhance mental health, overall quality of life, and boost immunity. It also mitigates the risks of metabolic syndrome, obesity, diabetes, and hypertension. Consequently, this lifestyle is correlated with a longer life expectancy and a lower risk of chronic diseases, including cancer, metabolic syndrome, depression, and cardiovascular and neurodegenerative diseases.
Nutritionist Harleen Gill reinforces the benefits of the Mediterranean diet, pointing out its positive impact on joint inflammation in rheumatoid arthritis patients. Additionally, research shows a reduction in cardiovascular outcomes and risk factors, such as obesity, hypertension, metabolic syndrome, and dyslipidemia. The diet is also linked to a decline in age-related cognitive decline and a lower incidence of neurodegenerative diseases, particularly Alzheimer's disease.
Enhancing Lifespan Through Mindful Choices
The Mediterranean lifestyle offers a holistic approach to overall well-being, promoting longevity and vitality. It emphasizes social connections and stress-reduction activities, contributing to improved mental wellness. The moderate consumption of red wine and the use of olive oil may further provide potential benefits for longevity. Thus, the Mediterranean lifestyle underscores the profound impact of mindful choices on overall health, fostering a fulfilling and extended life.
---
The Hindustan Herald Is Your Source For The Latest In Business, Entertainment, Lifestyle, Breaking News, And Other News. Please Follow Us On Facebook, Instagram, Twitter, And LinkedIn To Receive Instantaneous Updates. Also Don't Forget To Subscribe Our Telegram Channel @hindustanherald