In the realm of nutrition, fish oils have long been hailed as a source of essential omega-3 fatty acids, celebrated for their potential health benefits. But are all fish oils created equal, and should everyone include them in their diet? ABP Live delves into this nutritional conundrum by consulting experts who offer insights into the varying health aspects of fish oils.
Fish Oil: A Nutritional Enigma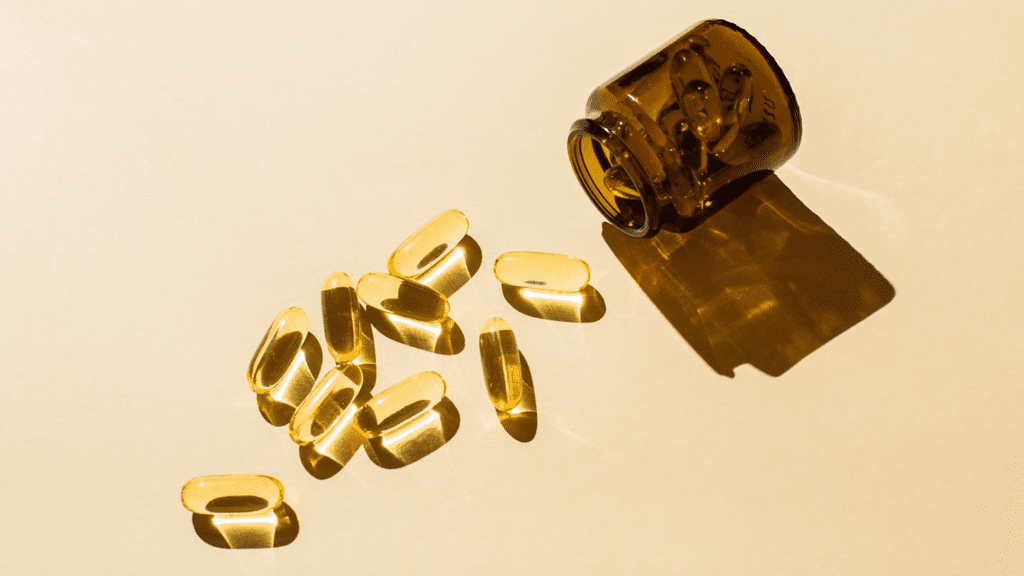 Fish and fish oil are renowned for their rich content of omega-3 fats, classified as unsaturated fats, which are widely considered beneficial for health. These fats are known for their anti-inflammatory properties and are recommended to reduce the risk of heart-related ailments, inflammation, and conditions like high blood pressure, elevated triglyceride levels, allergies, and even certain types of cancer.
The Selective Choice of Fish Oils
Dr. Manjeeta Nath Das, a Senior Consultant in Internal Medicine at Narayana Superspeciality Hospital Gurugram, emphasizes the importance of making informed choices when it comes to fish oils. She suggests that for optimal health benefits, it's crucial to opt for fish oils derived from fatty fish varieties such as salmon, mackerel, sardines, and tuna. These fish are prized for their high levels of omega-3 fatty acids, particularly EPA and DHA, which are essential for human well-being.
Supplementation: A Convenient Path
Dr. Das also discusses the convenience of consuming fish oils through supplementation. Following the recommended dosage instructions provided by manufacturers, typically ranging from 1,000 to 2,000 milligrams of combined EPA and DHA per day, can be an effective way to ensure an adequate intake of these essential fatty acids. However, she cautions against certain fish oil products that may not offer the same health benefits.
Avoiding the Mercury Pitfall
One critical piece of advice from Dr. Das is to steer clear of fish oils derived from fish species with high mercury levels, such as shark, king mackerel, and tilefish. Consumption of these fish oils can lead to mercury toxicity, posing potential health risks.
Is Fish Oil Universally Safe?
While fish oil is generally regarded as safe, Dr. Edwina Raj, Head of Services in Clinic Nutrition & Dietetics at Aster CMI Hospital, raises important considerations. Consuming more than the recommended dosage of fish oil can increase the risk of side effects like bleeding, heartburn, nausea, and vomiting. Moreover, the long-term efficacy and safety of such supplements lack sufficient scientific data.
Natural Sources vs. Supplements
Dr. Raj also highlights the importance of obtaining omega-3s from natural sources. Introducing sea fish, such as sardines, herring, and salmon, into the diet twice a week can provide these essential fatty acids naturally. However, if one opts for fish oil supplements, it's crucial to scrutinize product quality to ensure it does not contain harmful chemicals and contaminants like mercury.
Potential Side Effects and Precautions:
Dietician Garima points out several potential side effects and precautions related to fish oil consumption:
Bleeding Risk: Individuals taking blood clotting medications should exercise caution when consuming fish oil supplements.
Allergic Reactions: People with seafood or shellfish allergies should avoid fish oil.
Pregnancy and Lactation: More research is needed to assess the safety of fish oil for pregnant and lactating mothers.
Hormonal Medications: Those taking hormonal pills, such as birth control, should consult a doctor before taking fish oil supplements.
Alcohol Consumption: Individuals who consume more than two alcoholic drinks per day should be cautious, as oxidation of fish oil in the body may worsen alcoholic liver disease.
In the pursuit of health and nutrition, fish oils remain a topic of intrigue. While they offer numerous potential benefits, making the right choices, understanding potential risks, and considering individual circumstances are essential steps in harnessing the full potential of these omega-3-rich wonders. As with any dietary decision, it's always wise to consult with a healthcare professional for personalized guidance.

---
The Hindustan Herald Is Your Source For The Latest In Business, Entertainment, Lifestyle, Breaking News, And Other News. Please Follow Us On Facebook, Instagram, Twitter, And LinkedIn To Receive Instantaneous Updates. Also Don't Forget To Subscribe Our Telegram Channel @hindustanherald