The tragic killing of 17-year-old Nahel M during a police traffic check has sparked widespread unrest in France, leaving the nation in a state of rage and anger.
INTRODUCTION
Nahel M was raised by a single mother and worked as a takeaway delivery driver while also pursuing his passion for rugby league. He had dreams of becoming an electrician and was enrolled in a college to pursue this career path. However, his life took a devastating turn on June 27, when he was fatally shot in the chest while driving away from a police traffic check in the Paris suburb of Nanterre.
A Life Cut Short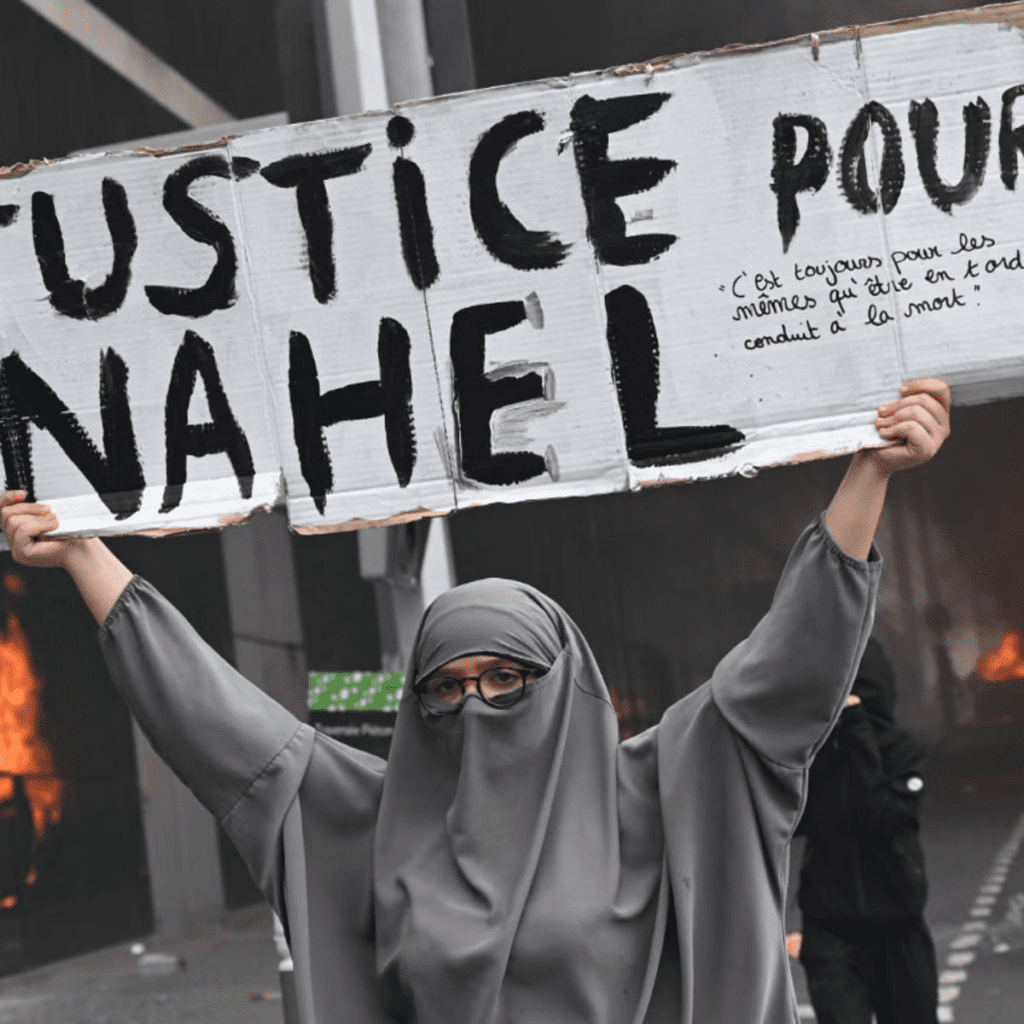 As Nahel gave his mother a kiss before she left for work that morning, neither of them could have imagined the tragedy that awaited them. His mother, devastated by the loss of her only child, expressed her deep sorrow and grief, leaving the entire country heartbroken.
An Exemplary Young Man
Nahel was an active member of the Pirates of Nanterre rugby club for the past three years. He was also part of an integration program run by Ovale Citoyen, an association aimed at helping struggling teenagers by providing opportunities for apprenticeships. Known for his exemplary attitude, Nahel was determined to fit in socially and professionally.
Police Encounters
Nahel had faced several police checks since 2021, with instances of refusing to comply with orders to stop (refus d'obtempérer). Despite having no criminal record, it was one such refusal that ultimately cost him his life. People in Nanterre, where he lived with his mother, regarded Nahel as a well-loved individual of Algerian descent.
Outrage and Protests
Following Nahel's untimely death, the nation erupted in outrage. A man, who knew Nahel closely, launched a passionate condemnation of the police officer responsible for the fatal shot. While some believe that racial prejudice played a role, the family's lawyer asserts that the issue is about justice and the need to address a culture of impunity that protects police officers in France.
Calls for Justice
Protesters, including teenagers, have taken to the streets to demand justice for Nahel. The unrest and demonstrations have sent shockwaves across the country, highlighting the deep divisions within society.
The tragic death of Nahel M has left France on the edge, prompting reflections on issues of police violence, racism, and the pursuit of justice. As the country grapples with its collective grief, calls for accountability and change have become the focal point of a nation in turmoil.
---
The Hindustan Herald Is Your Source For The Latest In Business, Entertainment, Lifestyle, Breaking News, And Other News. Please Follow Us On Facebook, Instagram, Twitter, And LinkedIn To Receive Instantaneous Updates. Also Don't Forget To Subscribe Our Telegram Channel @hindustanherald