Yasmin Karachiwala, Fitness and health are buzzwords in the post-pandemic (or should we say, ongoing) world. Everyone on the planet is looking for ways to be fitter, and healthier, and to do everything possible to boost their immunity.
However, the road to a fit and healthy lifestyle is difficult, and in this world of TMI (too much information), it can be difficult to sort out all the facts and stick to the food, lifestyle, and workout that suits you best and helps you achieve the best health possible given your body's genetic makeup.
In such a case, it is critical to seek out the appropriate voices and experts who know what they are talking about and can guide you on the right path on your fitness journey.
Yasmin Karachiwala is a celebrity with a strong and credible voice. She is a celebrity fitness trainer who has trained many Bollywood and Hollywood celebrities.
She recently spoke with indianexpress.com in a no holds barred, all-things fitness chat, where she discussed eating a balanced meal, dealing with body image issues, and whether or not it was okay to indulge in a cheat meal.
She was asked how she began her day and if she could explain why it was important to stay physically active.
Yasmin responded by saying she began her day with lemon water to get her daily dose of Vitamin C. She then ate a handful of almonds, which are high in nutrients. She went on to say that staying physically active was critical for good health. "Popular ways to be active include walking, cycling, wheeling, sports, active recreation and play, and can be done at any level of skill and for enjoyment by everyone," she explained. Physical activity also provides a sense of refreshment. Furthermore, regular physical activity has been shown to aid in the prevention and management of non-communicable diseases such as heart disease, stroke, diabetes, and several cancers. It also aids in the prevention of hypertension, the maintenance of healthy body weight, and the enhancement of mental health, quality of life, and well-being."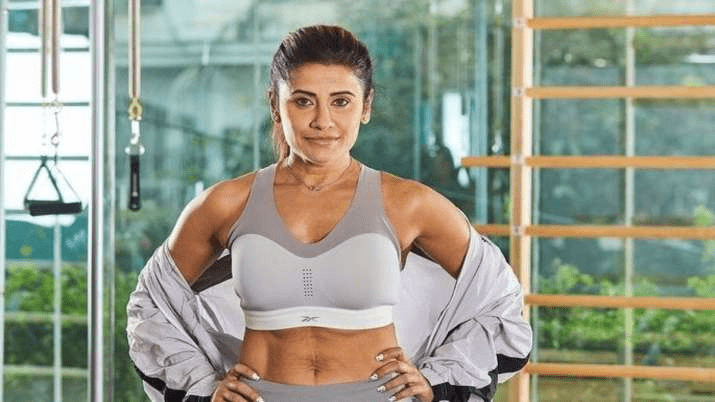 When questioned about her favorite workout, she stated that she frequently demonstrated a variety of different activities because she dislikes repeating the same ones. She also believes that the body needs to be challenged and that the workout routine must change in order to produce results. "My favorite workout is Pilates," she added. I also do functional training, HIIT, and Tabata, among other things."
She was also asked about the celebrities she has worked with and if she has a favorite. While she did not mention any favorites, she stated that most celebs, whether from Bollywood or Hollywood, are increasingly concerned with staying fit.
"In my opinion, all celebrities should be diligently working out and incredibly disciplined, which they are," she remarked. They are so disciplined that I sometimes have to go to work [with them] while they are shooting until late. I had to leave for work at 5 a.m. Today's Bollywood actors are all disciplined; they've recognized that it's not just about losing weight, but also about staying active. They have also discovered that exercising provides them with energy and a lift, which helps them get through the day."
She also stated that she enjoys working with all of her clients since she believes that each one is unique and contains something special.