High stress levels are closely linked to the risk of heart disease. This is where yoga helps by promoting relaxation and enhancing blood vessel function, effectively lowering blood pressure.
Yoga's Holistic Approach to Cardiovascular Health
Yoga is not just a physical exercise but a holistic approach that encompasses deep breathing and mindful techniques, all of which are essential for reducing stress and improving cardiovascular health.
Stress Reduction and Heart Disease Risk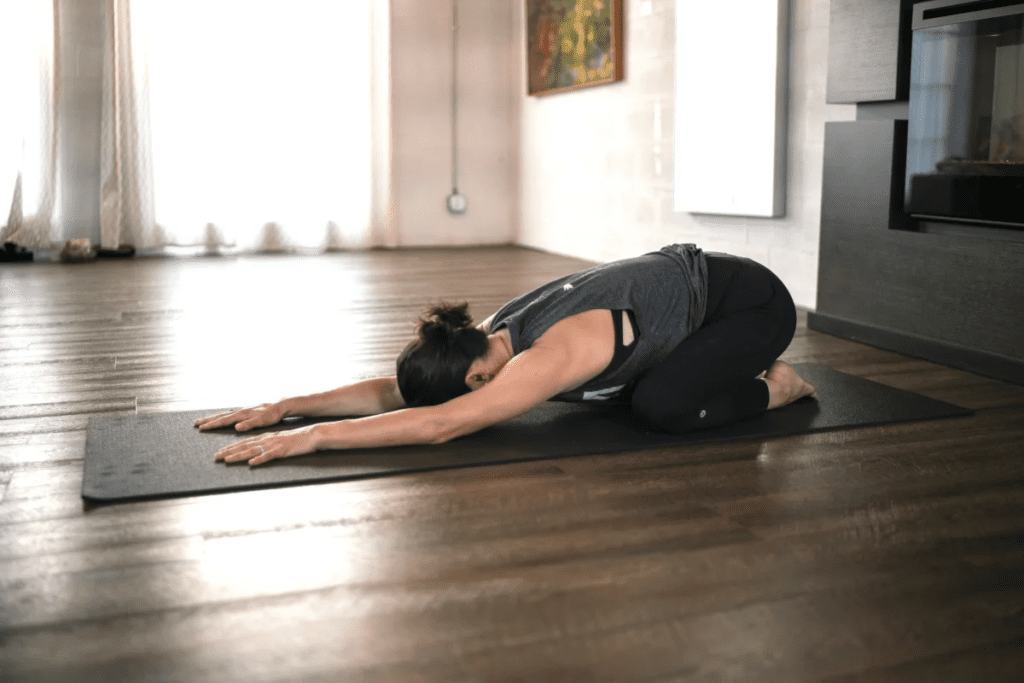 Stress plays a significant role in heart disease risk. Yoga, through its various practices, plays a pivotal role in reducing stress levels, thereby mitigating the risk of heart-related issues.
Enhancing Blood Vessel Function
One of yoga's significant benefits is its ability to enhance blood vessel function. This improvement can effectively lower blood pressure, a critical factor in maintaining heart health.
Improved Flexibility and Balance
Regular yoga practice not only reduces stress but also enhances flexibility and balance. These physical improvements contribute to reducing the risk of falls and injuries that could negatively impact heart health.
Targeted Benefits for the Cardiovascular System
Certain yoga postures specifically target the cardiovascular system. They achieve this by improving circulation, increasing heart rate variability, and promoting the healthy function of blood vessels.
Yoga is a powerful tool for improving cardiovascular health. By reducing stress, enhancing blood vessel function, and promoting overall physical well-being, yoga offers a holistic approach to maintaining a healthy heart.
---
The Hindustan Herald Is Your Source For The Latest In Business, Entertainment, Lifestyle, Breaking News, And Other News. Please Follow Us On Facebook, Instagram, Twitter, And LinkedIn To Receive Instantaneous Updates. Also Don't Forget To Subscribe Our Telegram Channel @hindustanherald