In a significant development, the Federation of Automobile Dealers Associations (FADA) has reported a remarkable 10% rise in India's automobile retail sales for the month of July. The report, which encompasses a broad spectrum of segments including passenger vehicles, two-wheelers, and commercial vehicles, provides insights into the burgeoning trends within the automotive industry.
Passenger Vehicles Take the Lead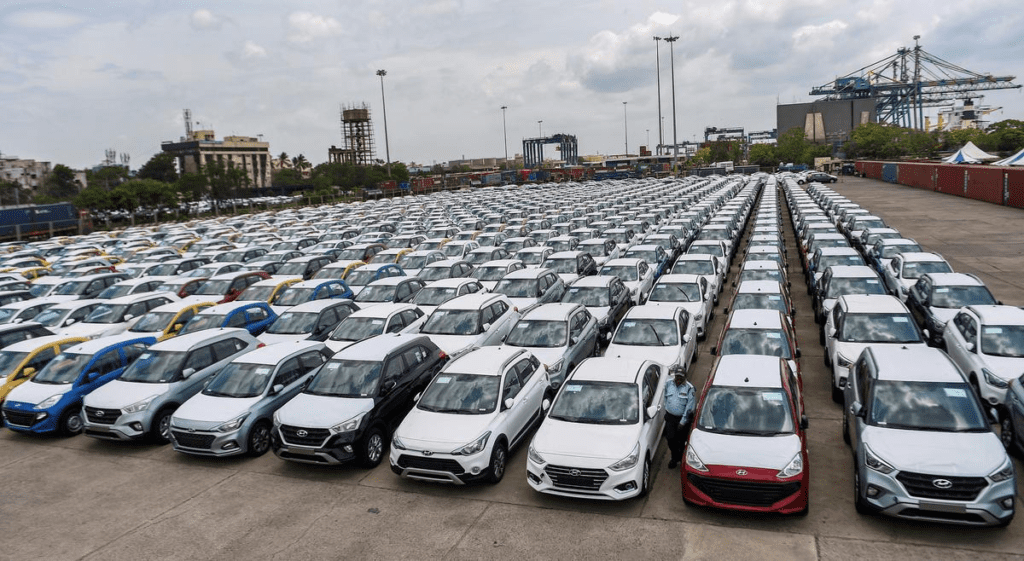 One notable highlight is the 4% upsurge in passenger vehicle sales, with 2,84,064 units sold last month compared to 2,73,055 units in the corresponding period of the previous year. This trend underscores the persistent demand for passenger vehicles and signifies positive consumer sentiment.
Resilience Amidst Challenges
Despite facing challenges such as heavy monsoons and a shift towards electric vehicles (EVs), the two-wheeler segment showcased impressive resilience. Increased demand and a growing trust in reputable brands contributed to an 8% growth, with two-wheeler retail sales reaching 12,28,139 units in July, as opposed to 11,35,566 units during the same period last year.
Commercial Vehicles and Emerging Trends
Commercial vehicle retail sales demonstrated a 2% year-on-year increase, reaching 73,065 units, compared to 71,619 units in July 2022. Meanwhile, three-wheeler sales experienced a significant surge of 74% year-on-year. Additionally, tractor sales saw a robust growth of 21% during the last month, showcasing the evolving landscape of vehicle preferences.
The Road Ahead
FADA's President, Manish Raj Singhania, commented on the recent developments, highlighting the surge in orders and timely Original Equipment Manufacturer (OEM) supplies, particularly with the introduction of new products. However, Singhania acknowledged the impact of severe monsoons and flood-like situations in North India, which had repercussions on sales.
Looking ahead, FADA remains cautiously optimistic about the retail growth prospects. While challenges persist, especially with regard to potential weather-related impacts on crop yields and apprehensions around streamlined loan disbursements, FADA anticipates positive momentum, especially with the forthcoming festive season on the horizon.
A Concern for Consideration
An area of concern highlighted by FADA is the entry-level category within the two-wheeler segment. Additionally, the Indian Meteorological Department's (IMD) projection of below-average rainfall in August raises potential implications for purchasing power, particularly in rural regions.
In the commercial vehicle space, uncertainties surrounding streamlined loan disbursements for buyers are noted. Furthermore, the inventory level in the passenger vehicle segment has exceeded the 50-day mark in anticipation of the upcoming festival season, while the entry-level car vertical experiences a temporary slowdown.
The data released by FADA underscores the dynamic nature of the Indian automotive market, driven by a mix of challenges and opportunities, as the industry navigates through changing consumer preferences and external factors. As the sector continues to evolve, FADA's insights offer valuable perspectives for stakeholders and industry observers alike.
---
The Hindustan Herald Is Your Source For The Latest In Business, Entertainment, Lifestyle, Breaking News, And Other News. Please Follow Us On Facebook, Instagram, Twitter, And LinkedIn To Receive Instantaneous Updates. Also Don't Forget To Subscribe Our Telegram Channel @hindustanherald