Masterchef Australia, It has been repeatedly demonstrated that Indian cuisine makes everyone's mouth swim. No matter where you go in the world, you will undoubtedly enjoy the taste of India.
That was also true on Masterchef Australia. The judges of the show favoured an Indian dish that we desis adore. The meal is quite usual for Indian snacking but wowed the Masterchef judges – and it's none other than our favourite bhel puri.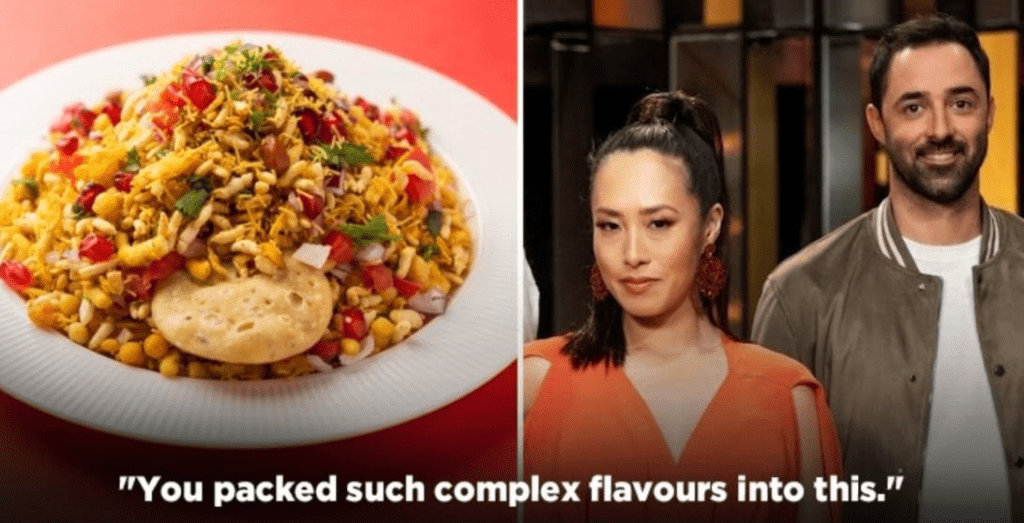 Sarah Todd, a contestant, made bhel puri in one of the rounds that needed her to wrap things up quickly. Everyone knows how delicious and delightful bhel puri is, and it doesn't take long to prepare.
Even though the food is wonderful, it is such a staple snack for most Indians that being described in length and fascination was a little amusing.