The National Democratic Alliance (NDA) is expected to face no hurdles in passing the Delhi Services Bill in the Lok Sabha. However, the real challenge lies in the Rajya Sabha, where the numbers for the BJP and the Opposition will play a crucial role.
Background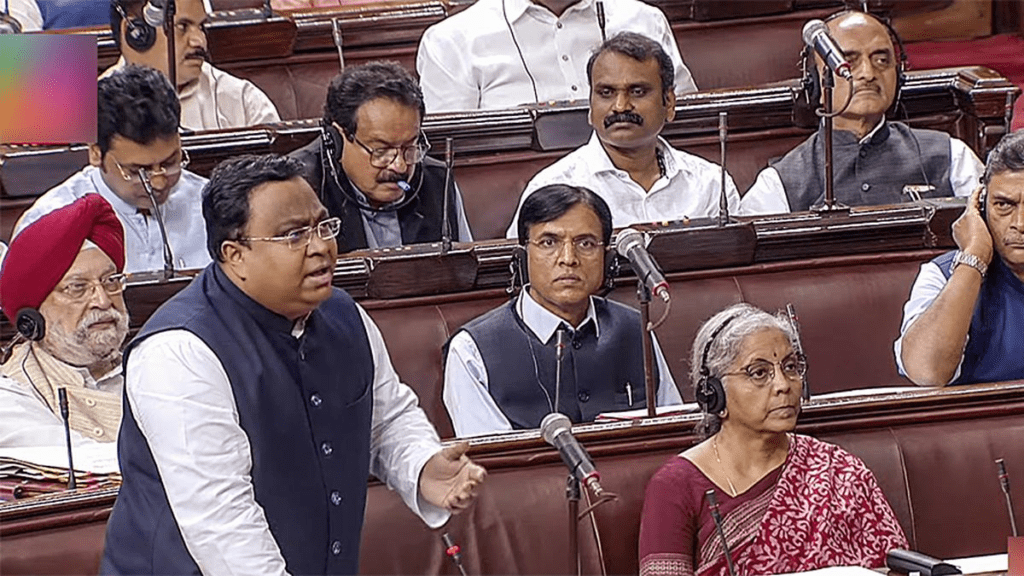 The Delhi Services Bill, which aims to replace an ordinance related to the control of services in the national capital, has become a focal point for Opposition unity in Parliament. The bill grants the Delhi Lieutenant Governor the final say in matters related to the transfer and posting of Delhi government officials, effectively reversing the Supreme Court's verdict in May that granted more power to the Delhi government over administrative services.
Current Strength in Rajya Sabha
The Rajya Sabha, or the Upper House, has a full strength of 240 members. However, at present, there are seven vacancies, bringing the total count to 238 members. If all 238 members are present on the day of voting for the bill, the halfway mark for majority support will be 120.
NDA's Numbers in Rajya Sabha
As per the Rajya Sabha website, the BJP currently holds 92 seats in the Upper House. While the NDA has a total of 100 MPs, it is still short of the halfway mark required for a clear majority.
BJD and YSRCP's Support
BJD and YSRCP, two fence-sitter parties (not aligned with either the BJP or the Opposition), have extended their support to the Government of National Capital Territory of Delhi (Amendment) Bill, 2023. Both BJD and YSRCP have nine MPs each in the Rajya Sabha, totaling 18 MPs. With their backing, the NDA's tally reaches 118.
Other Expected Support
Apart from BJD and YSRCP, the BJP is confident of gaining the support of five nominated members and one independent MP. If these members back the bill, the NDA's count would reach 124.
Opposition's Numbers in Rajya Sabha
The Opposition 'INDIA' alliance consists of 26 parties, with a total of 101 MPs. However, only 18 of these parties have a presence in the Upper House. Additionally, some independents, like Kapil Sibal, are expected to vote against the bill. With the BRS of K Chandrashekar Rao, having seven MPs in the Rajya Sabha, also opposing the bill, the Opposition bloc is likely to have 109 MPs.
Given the numbers, the BJP-led NDA is likely to pass the Delhi Services Bill in the Rajya Sabha without facing any major hurdles. The support from BJD, YSRCP, and other expected allies should secure a comfortable majority for the NDA in the Upper House.
---
The Hindustan Herald Is Your Source For The Latest In Business, Entertainment, Lifestyle, Breaking News, And Other News. Please Follow Us On Facebook, Instagram, Twitter, And LinkedIn To Receive Instantaneous Updates. Also Don't Forget To Subscribe Our Telegram Channel @hindustanherald