Six new Covid-19 deaths were reported by the Tricity on Freitag. No Panchkula deaths have been reported. In Tricity there are currently 1189 active cases and 627 in Mohali mostly active cases.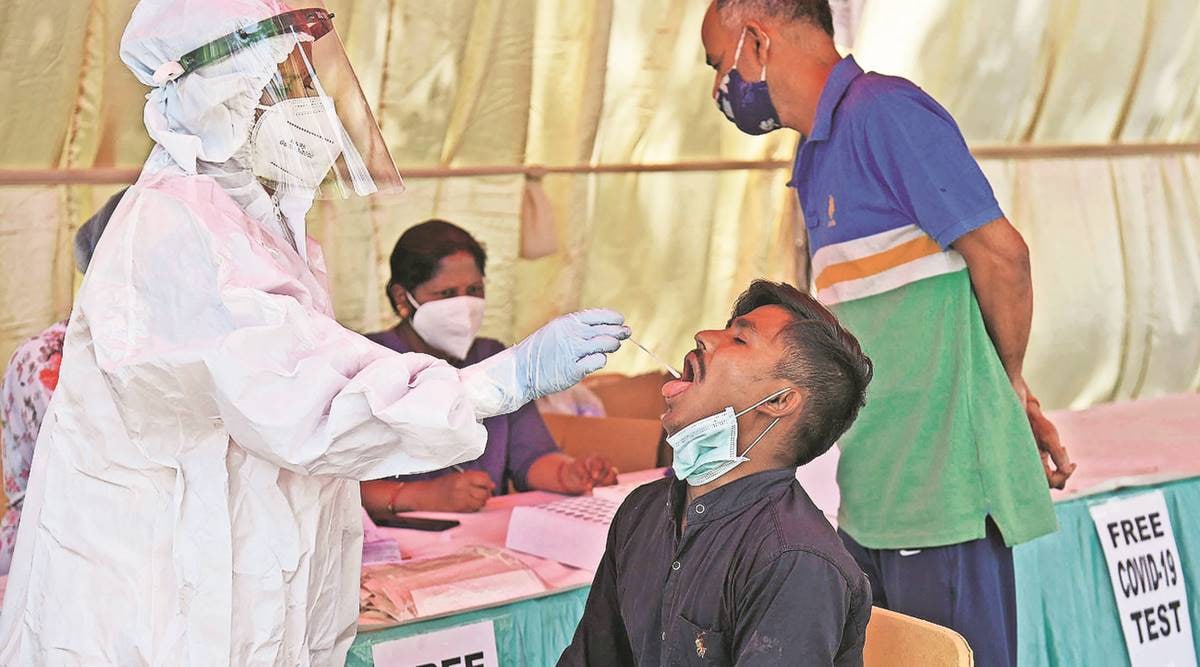 3 deaths, 32 new deaths Chandigarh 32 new Covid cases have been reported, which amounted to 61,310.
Three also died and died in 802. Three people died. After 96 patients were discharged, the active cases were 432.
A 90-year-old woman from Sector 43 has expired at Healing Hospital for diabetes mellitus, severe renal and pulmonary diseases.
The man from Manimajra, aged 77 years, was expiring at GMSH-16 for diabetes mellitus, hypertension and acute kidney damage.
In Fortis Hospital, Mohali, a 57-year-old man from Sector 44, a case of high blood pressure, severe acute respiratory distress syndrome, coronary artery and acute kidney injury died.
Mohali: 3 fatalities, 38 cases: On Thursday, three more Covid-related deaths were reported in Mohali, bringing the total number of fatalities to 1,036.
As many as 38 positive cases have also been reported, bringing the total number of cases to 67,958, with 627 still active.
DC According to Girish Dayalan, a total of 11 cases were reported from Mohali (urban), ten from Kharar, seven from Derabassi, six from Dhakoli, and four from Banur.
The DC also stated that 70 patients had recovered, bringing the total number of recovered patients to 66,295 so far.
No death, 8 cases Panchkula: No death Fifteen more cases and no new fatalities were seen by Panchkula on Friday.
Of the fifteen cases, eight have been added, the remainder have been added to the district count outside.
The active cases were recorded at 130, whereas the rate of recovery was 98.37% with 30.009 recoveries.
In total 40,160 cases from the district, 30,505 of which come from Panchkula have been reported so far.
In all, there were 366 people who died of the virus. So far 3,53,867 tests have taken place in Panchkula district, with 747 samples collected on Friday, at least.