In a remarkable display of appreciation, Coimbatore-based artist Mariappan has crafted a stunning 1.5-inch tall model of Chandrayaan-3 using 4 grams of gold. Speaking to ANI, Mariappan revealed that his creation is a heartfelt expression of gratitude to the scientists who orchestrated the Chandrayaan project's success.
A Creative Ode to Indian Achievement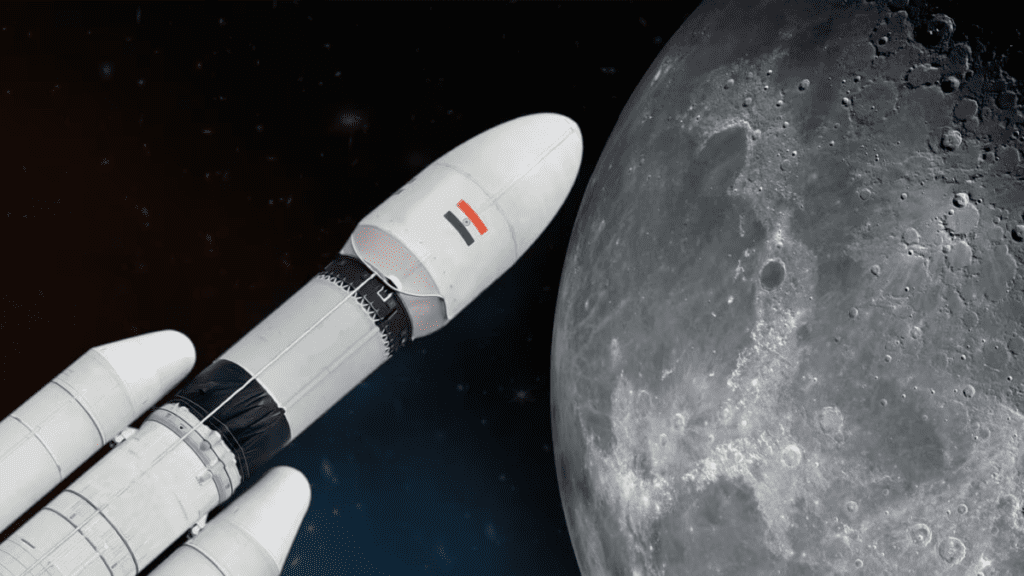 The intricate gold miniature serves as a testament to Mariappan's creativity and dedication. He shared that he often employs gold to commemorate significant events. By choosing this precious material, he has encapsulated the pride of every Indian citizen and the remarkable feat achieved by the Chandrayaan mission.
Meticulous Craftsmanship
Creating this masterpiece wasn't a swift endeavor. Mariappan invested 48 hours of meticulous craftsmanship to bring his vision to life. Every intricate detail of the model was lovingly shaped using 4 grams of gold, reflecting the dedication of the scientists who made the Chandrayaan mission possible.
Aiming for the Lunar South Pole
Chandrayaan-3's lunar lander, Vikram, is poised to make a soft landing on the moon's south pole on August 23. This ambitious endeavor is marked by intricate maneuvers that involve phases of descent, culminating in a crucial landing decision that will be made mere hours before the operation.
Delays and Complexities
While the final landing maneuver is indeed complex, Chandrayaan-3's successful touchdown is anticipated. However, unforeseen circumstances might lead to postponements. In such a scenario, the spacecraft's operation on the moon could extend to 10 days instead of the originally planned 14 Earth days.
India's Pioneering Achievement
Should Chandrayaan-3 achieve a successful landing on the moon's south pole, India will secure a remarkable position in space exploration. The country would become the first to softly land a spacecraft on this lunar region, joining an elite group of nations that have achieved similar feats, including the United States, the Soviet Union, and China.
Unveiling Cosmic Mysteries
The lunar south pole is a scientific treasure trove, holding untold mysteries that could expand our understanding of the cosmos. This daring mission represents India's commitment to unraveling the secrets of the universe, setting a path for future space exploration.
---
The Hindustan Herald Is Your Source For The Latest In Business, Entertainment, Lifestyle, Breaking News, And Other News. Please Follow Us On Facebook, Instagram, Twitter, And LinkedIn To Receive Instantaneous Updates. Also Don't Forget To Subscribe Our Telegram Channel @hindustanherald