A tragic incident unfolded in Uttarakhand's Dehradun as a college building succumbed to the relentless downpour, leading to its collapse. The state witnessed unprecedented heavy rainfall that resulted in a devastating scenario.
Red Alert and Road Closures
In the wake of the disastrous weather conditions, the Uttarakhand weather department has issued a red alert. This alert signifies the severity of the situation and its potential impact. As a precautionary measure, roads across various locations have been closed off. The state's police and State Disaster Response Force (SDRF) teams are on high alert, ready to respond to any emergencies that may arise.
Ongoing Devastation and Urgent Warning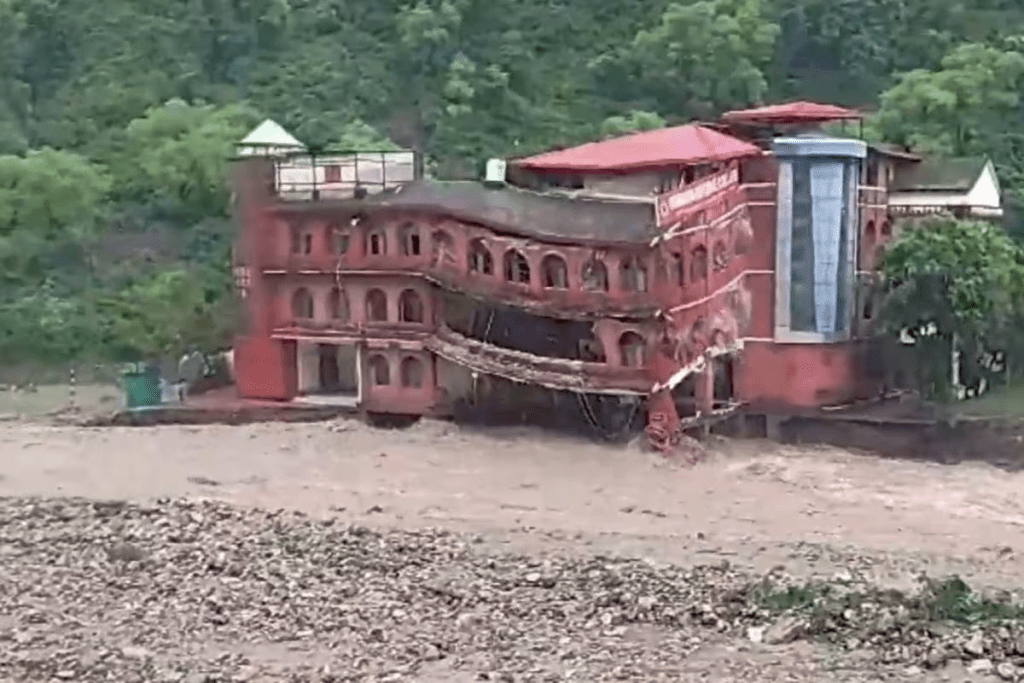 DGP Uttarakhand Ashok Kumar emphasized the gravity of the situation caused by the heavy rainfall. He reported that since August 12th, a substantial amount of rainfall, particularly in the Garhwal area, has been recorded. This resulted in the closure of roads across the region and necessitated the heightened vigilance of law enforcement and disaster response teams. The Chamoli and Uttarkashi Mori areas were hit by a cloudburst, further intensifying the challenges. In Rishikesh, extensive waterlogging has added to the crisis.
Nandakini River's Rising Threat
Adding to the woes, the Nandakini River's water level surged dangerously in the Nandanagar area of Uttarakhand's Chamoli district. The constant and intense rainfall forced the river to cross the danger mark, causing water to inundate many houses. In response, people were compelled to leave their homes and find shelter in safer locations.
Stay Informed and Safe
In light of these circumstances, authorities have urged individuals to avoid traveling to hilly regions for their safety. The situation remains volatile, and the unpredictability of the weather poses a significant threat. Staying informed through reliable news sources and adhering to the alerts issued by the weather department and local authorities is of paramount importance.
As Uttarakhand grapples with the aftermath of heavy rainfall, the collapse of a college building in Dehradun stands as a poignant reminder of the vulnerability brought about by extreme weather events. The collective effort of authorities, rescue teams, and the public remains crucial in mitigating the impact and ensuring the safety of everyone in the affected regions.
---
The Hindustan Herald Is Your Source For The Latest In Business, Entertainment, Lifestyle, Breaking News, And Other News. Please Follow Us On Facebook, Instagram, Twitter, And LinkedIn To Receive Instantaneous Updates. Also Don't Forget To Subscribe Our Telegram Channel @hindustanherald