The much-anticipated second season of 'Made In Heaven' made its debut on August 10, sparking conversations and generating a significant buzz. Tackling real-life issues, societal stigmas, and the complexities of love, 'Made In Heaven Season 2' once again highlights that marriages are far from being solely heavenly unions. This season delves into subjects like polygamy, gay marriages, domestic violence, and other pertinent topics, offering a deep exploration that resonates with both men and women.
A Glimpse of the Series
In the wake of its release, 'Made In Heaven Season 2' has gained attention for its candid examination of various aspects of human relationships. The series brings to light the often unspoken challenges that individuals face in relationships and marriages, giving viewers a chance to reflect on their own experiences and beliefs. The show doesn't shy away from addressing controversial and sensitive issues that impact modern society.
Cast and Themes
This season features a talented ensemble cast including Dia Mirza, Mrunal Thakur, Mona Singh, Sobhita Dhulipala, Arjun Mathur, Jim Sharb, and Kalki Koechlin. Together, they bring to life characters that grapple with hidden truths behind seemingly perfect facades presented in wedding albums. The series masterfully intertwines their stories with complex themes, resulting in a thought-provoking narrative that resonates deeply with the audience.
Dia Mirza's Insights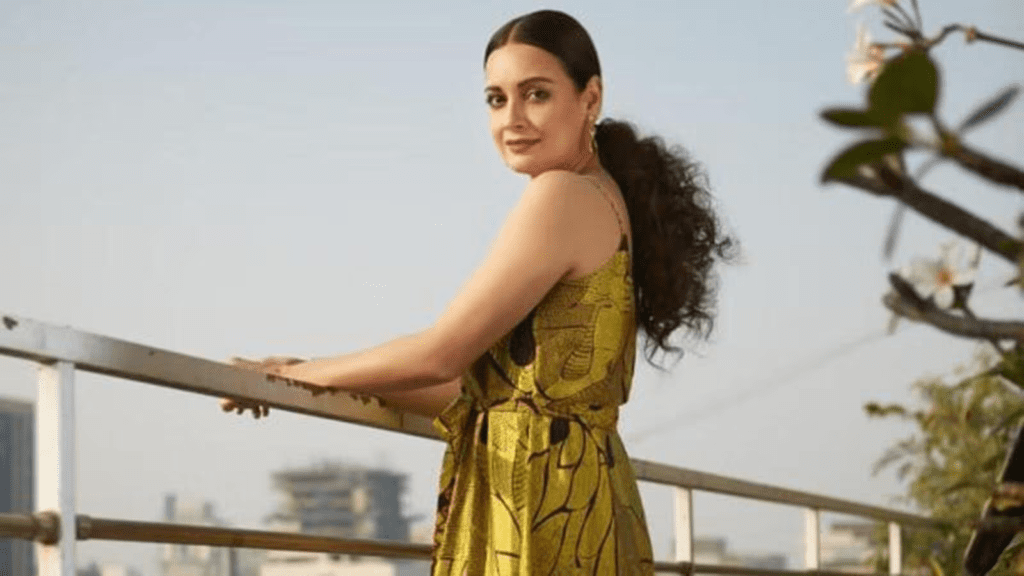 Dia Mirza, known for her nuanced performances, sheds light on her character 'Shehnaaz' in 'Made In Heaven Season 2.' In a candid video call interview with ABP Live, she reflects on her portrayal and the powerful moments that define her character's journey. Mirza acknowledges the challenge of conveying emotions without words and shares her favorite scenes that capture these intricate nuances.
Exploring Sensitive Territory: Suicide and Its Complexities
One of the pivotal plot points in the series involves Shehnaaz's attempt at suicide. Dia Mirza, who portrays the character, opens up about the internal debates that occurred during the creation of this scene. Mirza emphasizes that such attempts are often cries for help rather than genuine intentions to end one's life. She underscores the significance of Karan's intervention, which saved Shehnaaz's life and gave her the strength to fight back.
Powerful Moments and Impactful Storytelling
Mirza also touches upon the impact of the series' storytelling and its ability to touch lives and create a positive difference. She commends the exceptional writing and performances that have seamlessly merged to create a deeply resonant experience for viewers. Mirza expresses gratitude for the opportunity to be part of a project that not only entertains but also brings about a meaningful change in society.
From 'Thappad' to 'Made In Heaven Season 2': A Journey of Purpose
Dia Mirza reflects on her recent portrayals, noting a common thread in her characters' strength and their roles in highlighting social injustices. She emphasizes that as an artist, it's a privilege to shed light on such issues and connect with the audience on a human level. Mirza's alignment with impactful roles speaks to the deep purpose that drives her professional endeavors.
'Made In Heaven Season 2' stands as a testament to the power of storytelling in addressing critical societal issues. Dia Mirza's portrayal of 'Shehnaaz' shines a light on the complexities of relationships, bringing to the forefront themes like polygamy and suicide. As viewers engage with these thought-provoking narratives, the series encourages reflection and dialogue, fostering a deeper understanding of the human experience.
---
The Hindustan Herald Is Your Source For The Latest In Business, Entertainment, Lifestyle, Breaking News, And Other News. Please Follow Us On Facebook, Instagram, Twitter, And LinkedIn To Receive Instantaneous Updates. Also Don't Forget To Subscribe Our Telegram Channel @hindustanherald