In a significant development, veteran Congress leader Digvijaya Singh has articulated the party's stance on the Bajrang Dal as Madhya Pradesh gears up for the upcoming Assembly elections. The announcement comes as a nuanced response that highlights the party's commitment to addressing both the concerns and complexities surrounding the controversial group.
Congress Won't Ban Bajrang Dal, But…
Digvijaya Singh has clarified that the Congress party will not pursue a complete ban on the Bajrang Dal if they emerge victorious in the Madhya Pradesh polls. This statement has drawn attention to the party's intention to take a more balanced and measured approach towards the group's existence.
Focusing on Accountability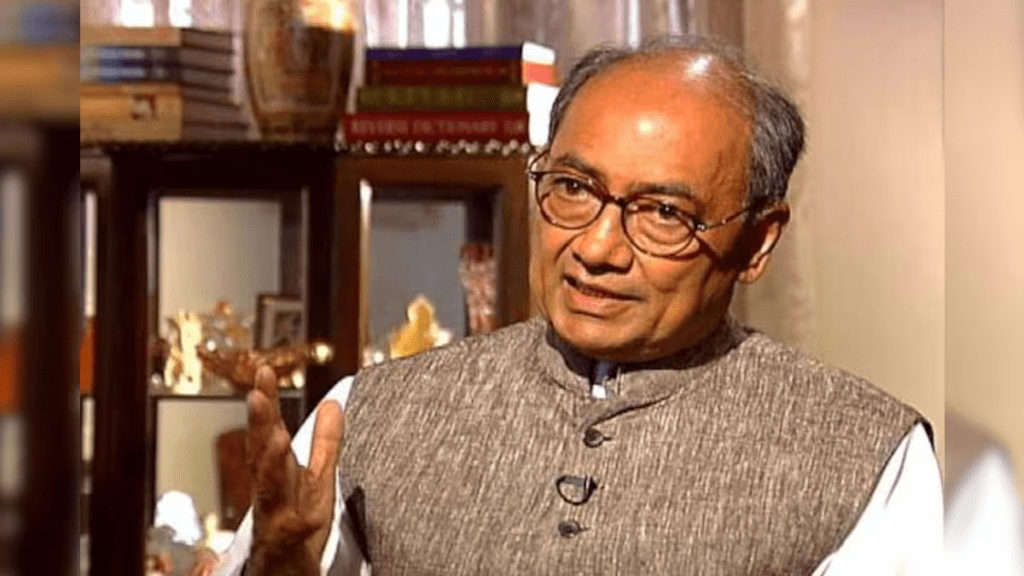 While refraining from an outright ban, Digvijaya Singh emphasized that the party will not spare any individual who is found to be involved in inciting violence or participating in riots. This element of the statement underscores the party's commitment to maintaining law and order and ensuring accountability for those who contribute to social unrest.
Political Landscape and Implications
As Madhya Pradesh enters the election year alongside several other states, including Rajasthan, Telangana, Chhattisgarh, and Maizoram, Digvijaya Singh's statement holds particular significance. It showcases the party's effort to navigate the complex landscape of public sentiment, religious affiliations, and political considerations.
Digvijaya Singh's declaration regarding the Bajrang Dal reflects the party's intent to address the issue with a thoughtful and balanced approach. As the political climate in Madhya Pradesh heats up in anticipation of the elections, this statement is likely to play a role in shaping public discourse and the strategies of various political actors. Stay tuned for further updates on this evolving story.
---
The Hindustan Herald Is Your Source For The Latest In Business, Entertainment, Lifestyle, Breaking News, And Other News. Please Follow Us On Facebook, Instagram, Twitter, And LinkedIn To Receive Instantaneous Updates. Also Don't Forget To Subscribe Our Telegram Channel @hindustanherald