In a recent development, renowned Indian sprinter Dutee Chand is preparing to lodge an appeal after being hit with a four-year ban by the National Anti-Doping Agency (NADA). The ban was imposed due to her failure in two out-of-competition dope tests for a banned substance. Dutee Chand, a double Asian Games silver medallist, plans to contest this decision vigorously. The ban's implementation dates back to January 3 of this year, and as a result, all her competitive achievements since December 5, 2023, will be nullified.
Unintentional Consumption Claimed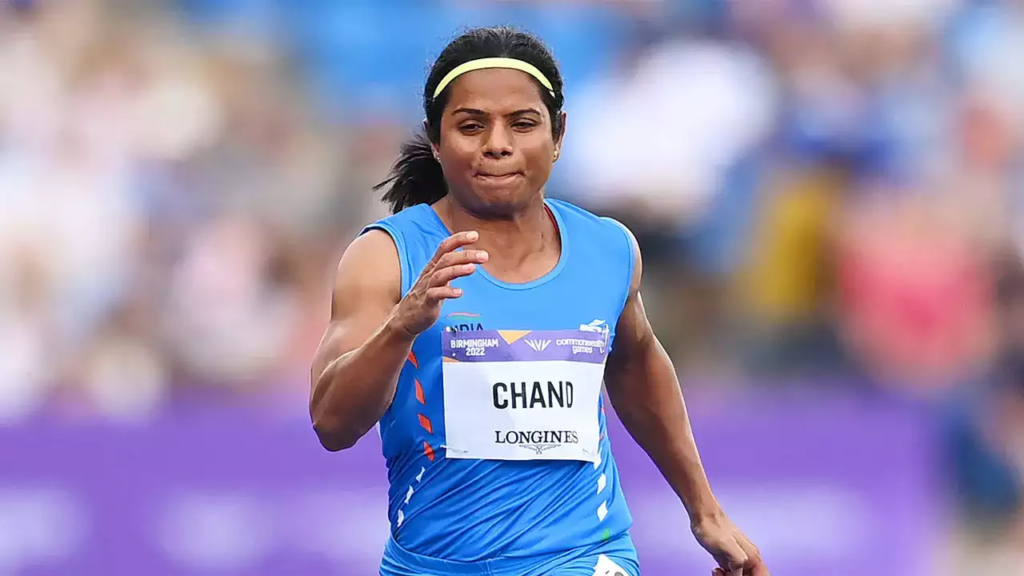 Dutee Chand's legal counsel, Parth Goswami, asserted that the sprinter has maintained a clean record throughout her professional career, and the banned substance's presence in her system was due to "unintentional consumption." Goswami emphasized that the substance in question was never used to gain a competitive advantage. Chand's impressive athletic achievements, including securing silver medals in the 100m and 200m events at the 2018 Jakarta Asian Games, underscore her dedication to clean competition.
Appeal in Progress
Goswami confirmed that the legal team is in the process of filing an appeal and remains hopeful about convincing the appeal panel of Dutee Chand's unintentional consumption claim. Chand, regarded as a pride of India, has enjoyed a prolific career spanning over a decade. Her commitment to clean competition has been evident in numerous international and national dope tests over the years.
Background and Controversy
The basis of Dutee Chand's appeal centers on the assertion that the consumption of the banned substance was unintentional and that it was recommended by a physiotherapist regularly consulted by the athlete. The athlete's counsel also raised the issue of her being "hyperandrogenic," which led to severe groin pain, prompting the recommended treatment.
Doubts Raised on Witness Testimonies
The Anti-Doping Disciplinary Panel (ADDP) of NADA, however, raised concerns regarding the reliability of witness testimonies in the case. The panel highlighted contradictions and inconsistencies in the statements made by witnesses, thereby casting doubts on the claims made in defense of Dutee Chand's unintentional consumption.
Uphill Battle for Dutee Chand
As Dutee Chand and her legal team prepare to appeal the four-year ban, the case underscores the complexity of maintaining the integrity of sports and ensuring that athletes are competing fairly and without the influence of performance-enhancing substances. The outcome of the appeal will have far-reaching implications for Dutee Chand's career and the broader landscape of Indian sports.
---
The Hindustan Herald Is Your Source For The Latest In Business, Entertainment, Lifestyle, Breaking News, And Other News. Please Follow Us On Facebook, Instagram, Twitter, And LinkedIn To Receive Instantaneous Updates. Also Don't Forget To Subscribe Our Telegram Channel @hindustanherald