In a significant move towards enhancing the safety and security of women and children in Surat, every police station in the city now boasts a dedicated 'SHE team.' Led by Deputy Police Commissioner Rupal Solanki, this specialized unit of women officers is poised to address distress calls and complaints from women, with the overarching goal of encouraging them to report crimes without hesitation. This article delves into the objectives and activities of this noteworthy initiative.
Empowering Women to Seek Justice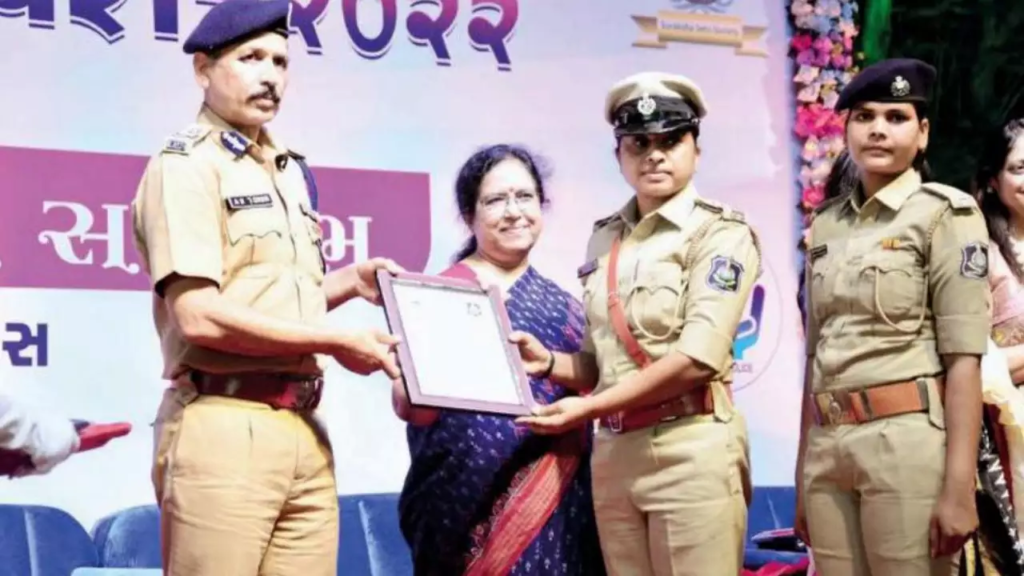 The primary objective of the 'SHE team' initiative is to create a conducive environment for women to come forward and report crimes or share their distressing experiences with the police. By deploying trained women officers, the initiative aims to instill confidence in women and make them feel safe when approaching law enforcement.
Educational Outreach
One of the pivotal aspects of the 'SHE team' initiative is its commitment to public awareness. The team conducts various awareness programs, targeting diverse demographics. These programs cover essential topics such as:
1. Good Touch, Bad Touch Education: For school students, the 'SHE team' imparts knowledge on recognizing and responding to inappropriate physical contact.
2. Traffic Advisory: Disseminating critical traffic safety information to the public, contributing to safer roads.
3. Cyber Awareness: Educating citizens about the risks and precautions associated with online activities, promoting digital safety.
4. Protection of Children from Sexual Offences (POCSO): Raising awareness about child sexual abuse and the legal measures in place to protect children.
Self-Defense Training
During the awareness programs, the 'SHE team' is often accompanied by a trained instructor who teaches self-defense techniques to children. This crucial skill empowers young individuals with the ability to protect themselves and enhances their overall safety.
The Meaning Behind 'SHE'
'SHE' in the 'SHE team' stands for Safety, Health, and Environment. This acronym encapsulates the team's core mission, which is to provide safety and security to women and children in Surat, ensuring their overall well-being.
The deployment of a 'SHE team' in every Surat police station represents a significant step forward in bolstering the safety and security of women and children in the city. Through educational outreach, empowerment, and a commitment to public awareness, this initiative aims to create a safer environment and encourage women to seek justice without fear.
---
The Hindustan Herald Is Your Source For The Latest In Business, Entertainment, Lifestyle, Breaking News, And Other News. Please Follow Us On Facebook, Instagram, Twitter, And LinkedIn To Receive Instantaneous Updates. Also Don't Forget To Subscribe Our Telegram Channel @hindustanherald