A retired Major, David Grusch, who served in Air Force intelligence and investigated UFOs within the US Department of Defense agency until 2023, testified before Congress. During a Congressional hearing, he made startling revelations about a "multi-decade" program that the United States conducted. According to Grusch, this program involved the collection and attempted reverse engineering of crashed Unidentified Flying Objects (UFOs). The objects are now referred to as Unidentified Aerial Phenomena (UAPs) in official terms. He claimed that the US government was in possession of these UAPs and also had remains of their non-human operators. Grusch made it clear that he never personally witnessed any alien craft, but his claims were based on extensive interviews with high-level intelligence officials.
Whistleblower's Decision to Report Information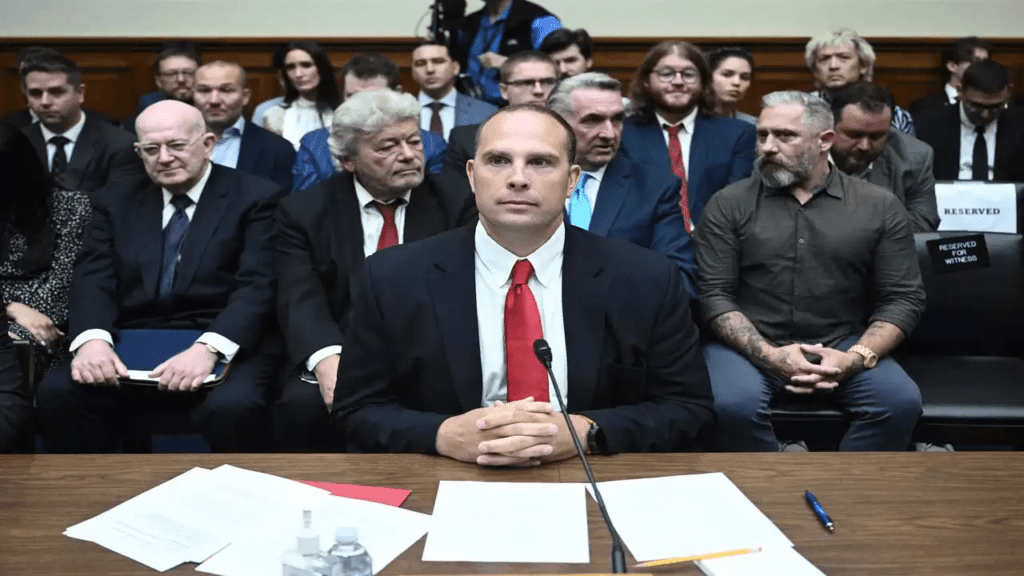 As part of his official duties, Major David Grusch gathered data related to the UAP crash retrieval and reverse-engineering program. After careful consideration, he decided to report this information to his superiors and multiple inspectors general, effectively becoming a whistleblower. However, the Pentagon has denied his claims.
The Possibility of Non-Human Activity Since the 1930s
During the hearing, Grusch was asked about the US government's knowledge of extraterrestrial life. He stated that there is a likelihood that the US has been aware of "non-human" activity as early as the 1930s. While he asserted that the government recovered "non-human" biologics, he clarified that he had never encountered an actual alien body.
Claims of Concealing UFO-Related Data and Harmed Individuals
In his testimony, Major Grusch alsoshared information about efforts by the government to conceal UFO-related data. He claimed to possess information about people who were harmed or injured during these efforts.
As of the time of publication, the US government has not provided any official statements supporting or refuting Grusch's claims. The revelation of this alleged multi-decade program has sparked curiosity and raised questions about the existence of extraterrestrial life and the government's involvement in UFO research.
---
The Hindustan Herald Is Your Source For The Latest In Business, Entertainment, Lifestyle, Breaking News, And Other News. Please Follow Us On Facebook, Instagram, Twitter, And LinkedIn To Receive Instantaneous Updates. Also Don't Forget To Subscribe Our Telegram Channel @hindustanherald