Akshaj Shenoy, popularly known as 'Kai', has transitioned from a casual gamer to a recognized brand in the world of esports. He is all set to make his mark at the upcoming Asian Games 2022. In an exclusive interview with ABP Live, Shenoy shares insights into his journey, challenges, and aspirations in the competitive world of esports.
Esports Takes the Global Stage at Asian Games 2022
Esports is gearing up to shine on the grand stage of the Asian Games 2022, scheduled to be held in Hangzhou, China, from September 23 to October 8. Among the seven official esports events, one of the highlights will be the League of Legends tournament. Shenoy will lead the Indian contingent, aiming to bring glory to the nation.
A Team United: League of Legends Lineup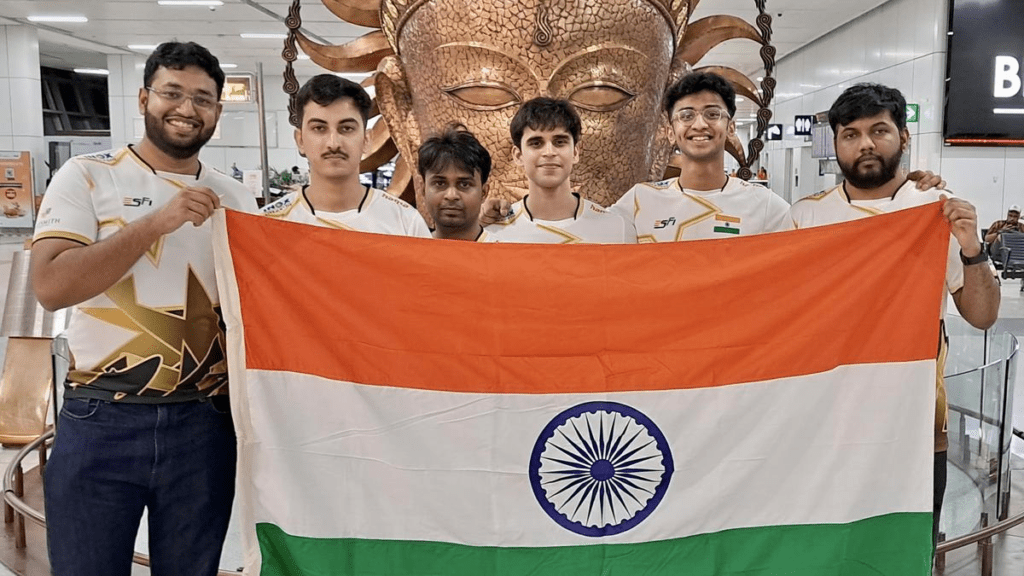 The League of Legends team representing India is a formidable force, comprising six skilled players. Alongside Shenoy (Kai), the team includes Samarth Arvind Trivedi (CrankO), Mihir Ranjan (Lotus), Aditya Selvaraj (Crow), Aakash Shandilya (Infi), and Sanindhya Malik (Deadcorp). Shenoy, as the captain, sheds light on his journey and aspirations for the tournament.
Representing India with Pride
When asked about the honor of representing India on a global stage, Shenoy expresses his joy and pride in utilizing his skills to contribute to the nation's success in esports.
An Evolution from Household PC to Pro Gaming
Shenoy's journey began with a common household PC, gradually leading him to specialize in League of Legends. He emphasizes the importance of dedicated practice and reveals his strategies for success in the esports arena.
Scouting Talent and Forming a Team
The process of forming a successful team involves scouting and selecting players who complement each other's skills. Shenoy highlights how his experience and network within the gaming community helped him create a cohesive and competitive team.
Drawing Inspiration from the Best
Shenoy draws inspiration from renowned players like 'Faker' from the Korean 'SK' team, a legendary figure in the esports world. He also acknowledges the influence of players from regions with longer gaming history, such as China and Korea.
Overcoming Stereotypes: A Supportive Family
Shenoy breaks the stereotype that esports can't lead to a successful career. He credits his supportive parents, who encouraged him to pursue his passion while maintaining his studies.
Navigating the Path to Professionalism
For aspiring gamers, Shenoy offers valuable advice: Focus on ranked queues, mute toxic interactions, watch pro players, and dedicate time to improving gameplay.
The Economics of Esports
While some games like PUBG and Valorant offer substantial earning opportunities through live streaming, the financial landscape for games like League of Legends can be less predictable.
Mastering the Mental Game
Shenoy shares his strategies for maintaining focus and mental clarity during professional matches. Calmness, understanding opponents, and physical preparation are key aspects.
Team Dynamics and Strategy
Shenoy stresses the importance of individual improvement within the team context. The team meets regularly to play, discuss strategies, and ensure collective progress.
The Role of a Captain
As the captain, Shenoy plays a pivotal role in coordinating the team's efforts and assigning responsibilities. He highlights the team's evolution towards a more collaborative and self-driven approach.
Facing Global Competition
When asked about the biggest challengers at the Asian Games, Shenoy points to the strong competition from China and Korea, both dominant forces in the esports arena.
Akshaj Shenoy's journey from a casual gamer to an esports brand and captain at the Asian Games 2022 exemplifies the dedication, skill, and passion that define the world of competitive gaming. As esports gains prominence on the global stage, Shenoy's story serves as an inspiration for aspiring gamers and a testament to the limitless potential of this rapidly growing industry.
---
The Hindustan Herald Is Your Source For The Latest In Business, Entertainment, Lifestyle, Breaking News, And Other News. Please Follow Us On Facebook, Instagram, Twitter, And LinkedIn To Receive Instantaneous Updates. Also Don't Forget To Subscribe Our Telegram Channel @hindustanherald