In the world of entertainment, notable veteran actor Hema Malini took a moment to celebrate the remarkable success of Chandrayaan-3, India's lunar mission. She echoed the sentiments of every Indian, sharing her happiness regarding the successful landing on the Moon. However, her excitement transcended the achievement itself. Malini's hopes extend to the transformation of this event into a captivating feature film.
A Lunar Achievement with Cinematic Potential
As the lunar dust settled on the Moon's south pole on a memorable Wednesday evening of August 23, Chandrayaan-3 etched its name in history. This remarkable achievement marked India as the first country to land on this uncharted surface. The landing carried echoes of a dream, akin to the sentiments portrayed in the song "Chalo Dildaar Chalo Chand Ke Paar Chalo" from the classic 1972 film "Pakeezah," where the protagonists yearn to cross over to the Moon.
India's Progress and a Film's Promise
With pride in her voice, Hema Malini expressed her joy at witnessing India's progress. She noted how India had successfully reached the Moon, a feat that was once a distant dream. The echoes of the song from "Pakeezah" resonated even stronger as she proclaimed, "Today, we have proved that we have gone there." Her enthusiasm extended to her colleagues within the film industry and all citizens of India. Malini's vision extends beyond the Moon's surface; she envisions a feature film that encapsulates the essence of Chandrayaan-3's monumental journey.
Anticipation in the Air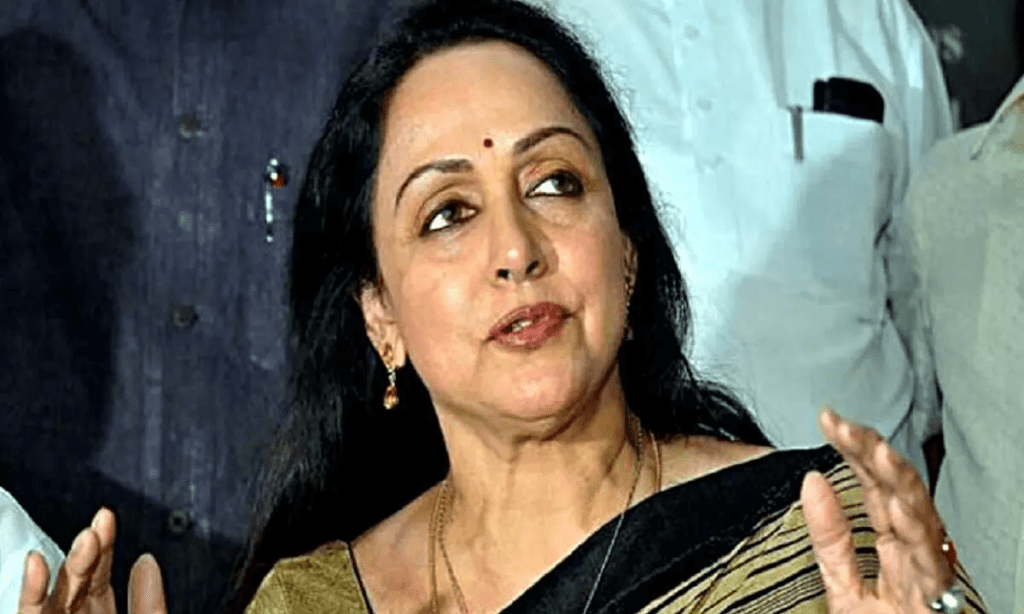 As a respected BJP MP from Mathura, Hema Malini's insights carry weight. Speaking on the sidelines of the launch of "Chal Mann Vrindavan," a coffee table book for which she served as the chief editor, her optimism was evident. She emphasized the collective happiness and thrill that permeates through the nation. The actor and politician's optimism is further fuelled by the dreams of a cinematic representation of Chandrayaan-3, an anticipation that is shared by many.
A Dream Envisioned
Hema Malini's words encapsulate the dreams of many Indians who envision the lunar achievement finding its way onto the silver screen. With her heart in the cosmos and her hopes soaring high, Malini's vision transcends the Moon's boundaries, paving the way for a cinematic tale that could inspire generations.
---
The Hindustan Herald Is Your Source For The Latest In Business, Entertainment, Lifestyle, Breaking News, And Other News. Please Follow Us On Facebook, Instagram, Twitter, And LinkedIn To Receive Instantaneous Updates. Also Don't Forget To Subscribe Our Telegram Channel @hindustanherald