In the wake of relentless rainfall, Uttarakhand grapples with a tragic toll as nine lives are lost due to rain-related incidents within a span of 24 hours. The state faces a dire situation marked by flash floods and landslides, leading to a series of unfortunate events.
Chief Minister Dhami's Swift Response
Chief Minister Pushkar Singh Dhami takes swift action in the face of this calamity. Assessing the gravity of the situation, he directs all district magistrates to remain vigilant and proactive. With one person reported missing and several injured, Dhami's decisive leadership aims to minimize further casualties.
Gaurikund's Double Tragedy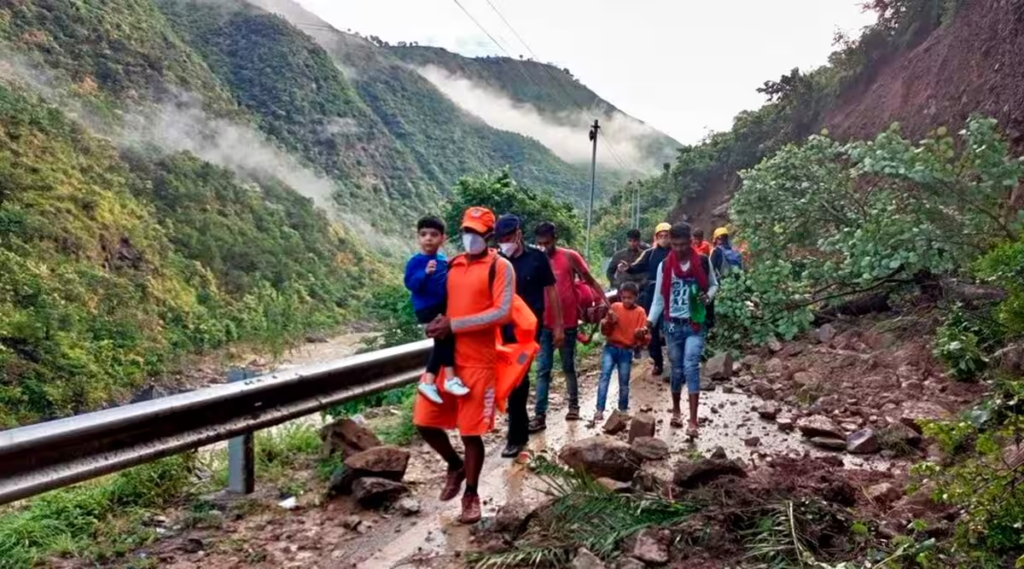 The Gaurikund base camp of the Kedarnath Yatra witnesses a double tragedy. Siblings lose their lives, and another sustains injuries as their house succumbs to debris following a landslide during the early hours of the day. This unfortunate incident marks the second landslide to strike Gaurikund in just five days.
Road Accidents Add to the Toll
Apart from landslides, Uttarakhand faces a surge in road accidents caused by the inclement weather. In the Pauri district, five lives are claimed, and multiple individuals are left injured in two separate road accidents within the same 24-hour period. A father-son duo among the victims, their car plunges into a deep gorge, leading to tragic consequences.
Urgent Measures for Disaster Management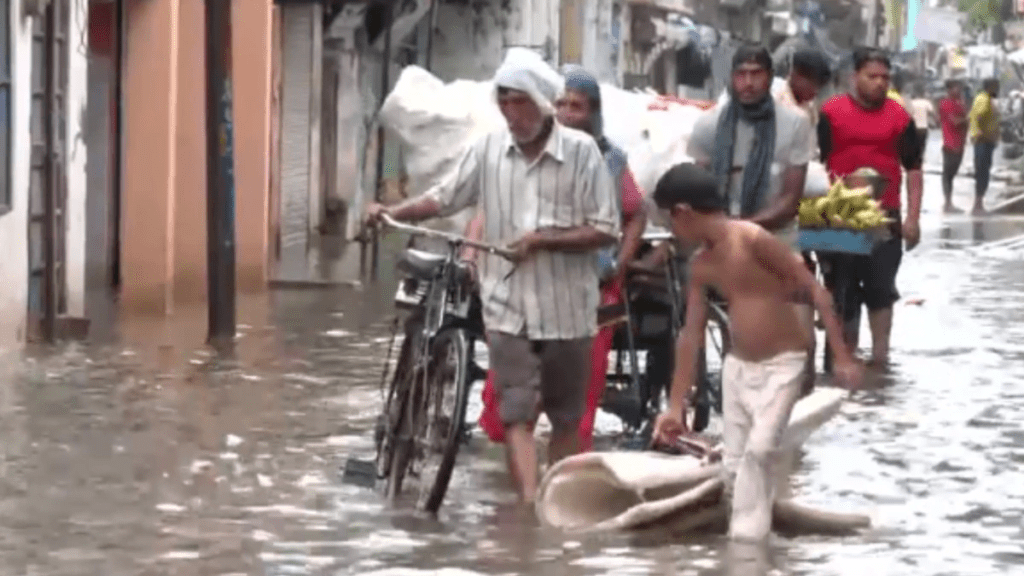 As the state battles these adversities, CM Dhami engages with District Magistrates via telephone. Rudraprayag, Pauri, Nainital, and Udham Singh Nagar receive direct communication, emphasizing the need for comprehensive disaster management preparations. The Chief Minister underscores the importance of interdepartmental coordination for rapid and effective response to any future calamities.
A Long Road to Recovery
Published on August 10, 2023, at 01:44 PM (IST), Uttarakhand faces a long road to recovery. The incessant rain's devastating impact underscores the importance of preparedness, unity, and efficient governance to safeguard lives and mitigate the aftermath of such natural disasters. Stay tuned to ABP News for the latest updates on this unfolding situation and other significant stories shaping our world.
---
The Hindustan Herald Is Your Source For The Latest In Business, Entertainment, Lifestyle, Breaking News, And Other News. Please Follow Us On Facebook, Instagram, Twitter, And LinkedIn To Receive Instantaneous Updates. Also Don't Forget To Subscribe Our Telegram Channel @hindustanherald