India's venture into the world of cryptocurrency is not just promising but transformative. As the global landscape of finance and technology evolves, the country is poised to undergo a significant shift in its economic and technological paradigm.
The Significance of Crypto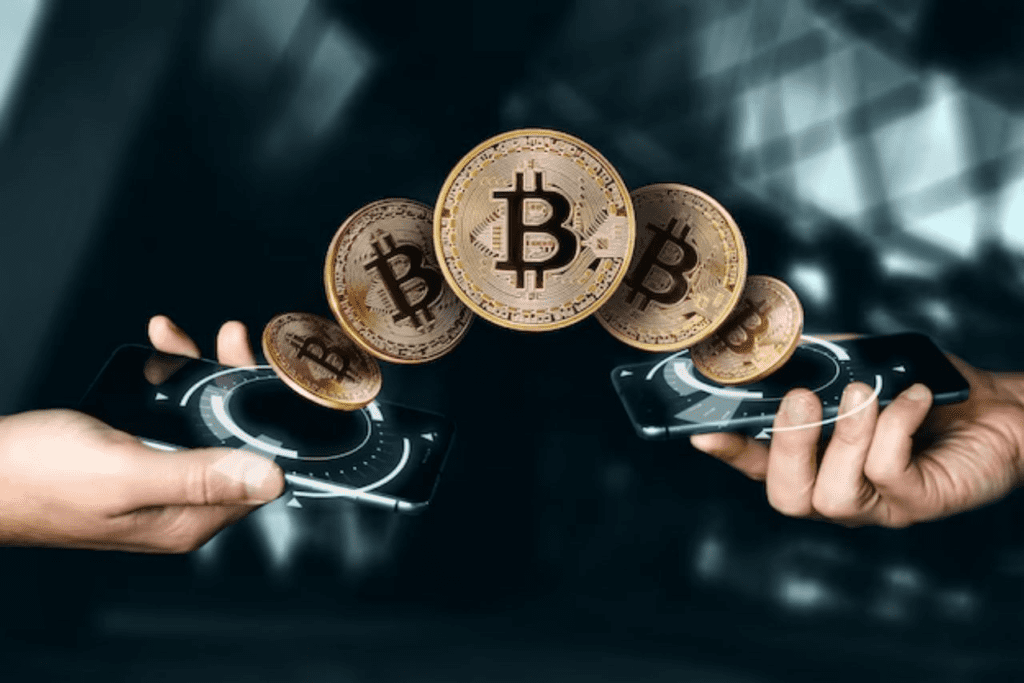 Cryptocurrency, often referred to as the "Internet of Value," is reshaping industries across the globe. Its impact is being felt in diverse areas, from revolutionizing financial structures to driving a digital media renaissance. However, the critical question remains: How does this unfolding revolution affect India?
Unpacking India's Crypto Odyssey

A deep exploration of India's voyage into the realm of cryptocurrency reveals its importance and current status. As we navigate this journey, we'll also attempt to predict the potential future trajectory of crypto in the nation.
Unlocking the Potential: How Crypto Matters for India
1. Remittances: A Game Changer

India stands at the forefront of global remittance receipts, amassing around $80 billion annually. The traditional remittance process is burdened with high costs, as banks and currency exchanges impose fees of up to 10%. Moreover, the process is slow, taking five to 10 days to complete. The entry of cryptocurrency disrupts this conventional model, enabling swift transfers at a fraction of the cost. This innovation could save India a staggering $8 billion annually, while facilitating the instantaneous flow of funds.
2. Capital Investment: The New Gold Rush

The crypto landscape is experiencing a surge of venture capital investment on a global scale. Galaxy Digital Research reports that VC investments in crypto startups exceeded $10 billion in Q1 2022 alone. Extrapolating this, the yearly figure could potentially reach $40-50 billion. Given the right policy environment, Indian entrepreneurs in cities like Mumbai, Bengaluru, and Delhi have the potential to nurture the next generation of crypto unicorns.
3. The Gig Economy and Creator Revolution

The COVID-19 pandemic has demonstrated the viability and productivity of remote work. With affordable smartphones and data plans becoming more accessible, India is witnessing an unprecedented surge in digital content creation. Leveraging the power of Web 3.0 technologies, Indian creators now have the opportunity to monetize their skills like never before, captivating both domestic and international audiences.
4. Decentralized Finance (DeFi): The Inclusive Alternative

Comparing traditional Centralized Finance (CeFi) with its decentralized counterpart (DeFi) reveals the advantages of the latter: transparency, fairness, inclusivity, and cost-efficiency. In a country like India, where a significant portion of the population lacks access to formal banking, DeFi presents transformative solutions in lending, insurance, and brokerage services.
5. National Security: The Decentralized Shield

Recent events have underscored the vulnerability of even heads of state to being de-platformed, as seen in the case of Donald Trump's Twitter ban. Entire nations, such as Russia's removal from SWIFT, can also face such repercussions. The adoption of crypto and decentralized technologies is not just an option but a necessity to safeguard India's national sovereignty.
6. Social Impact Through JAM (Jandhan, Aadhaar, Mudra)

Government initiatives aimed at marginalized communities could benefit significantly from integrating cryptocurrency. Smart contracts could minimize leaks and ensure funds reach their intended recipients. Micro-finance schemes could be swiftly deployed and fine-tuned for maximum effectiveness. The private sector could contribute by developing open-source software to enhance these programs.
Ground Realities: The Progress in Action
1. Enterprise Adoption

A consortium of 15 leading banks, including private giants like HDFC and ICICI, along with public sector banks like the State Bank of India, have united to form the Indian Banks' Blockchain Infrastructure Company Private Limited (IBBIC). Their mission is to modernize processes such as Letters of Credit (LCs), GST invoices, and e-way bills through blockchain technology.
2. Government Initiatives

Pilot projects are underway in sectors like land registration and healthcare. For example, the Telangana government is digitizing land records through blockchain technology, while the Maharashtra Government is issuing COVID-19 test certificates using the same technology.
3. RBI's Initiatives

The Reserve Bank of India (RBI) has launched a pilot project for a Central Bank Digital Currency (CBDC), introducing its Wholesale and Retail Digital Rupee, or e₹.
India's Crypto Regulation Stance: Caution and Progress
India's approach to crypto regulation is cautious. Although a comprehensive regulatory framework is yet to be established, preliminary steps have been taken to bring cryptocurrencies under existing laws. In the 2022 budget, the finance minister announced Tax Deducted at Source (TDS) on crypto sales, and profits from crypto transactions were subjected to a 30% tax. In 2023, cryptocurrencies have been brought under the ambit of the Prevention of Money Laundering Act (PMLA), necessitating stakeholders to report transactions to the Financial Intelligence Unit (FIU). These developments indicate India's gradual progress towards regulation.
India's Digital Revolution

India's journey into the realm of cryptocurrency holds immense promise. The nation's fusion of technological integration and its ambition to become a $5-billion economy create fertile ground for a digital revolution. As regulatory foundations are laid and enterprise-level adoption surges, India stands on the brink of a groundbreaking era. Cryptocurrency has the potential to become the game changer in this digital revolution.
---
The Hindustan Herald Is Your Source For The Latest In Business, Entertainment, Lifestyle, Breaking News, And Other News. Please Follow Us On Facebook, Instagram, Twitter, And LinkedIn To Receive Instantaneous Updates. Also Don't Forget To Subscribe Our Telegram Channel @hindustanherald