Both Jio and Airtel, two telecom giants, are set to revolutionize home internet connectivity with their latest offerings – Jio AirFiber and Airtel Xstream. These solutions promise enhanced features over their predecessors, offering users Wi-Fi 6 routers for improved speed, coverage, and latency.
Simplified Connectivity with Hassle-Free Setup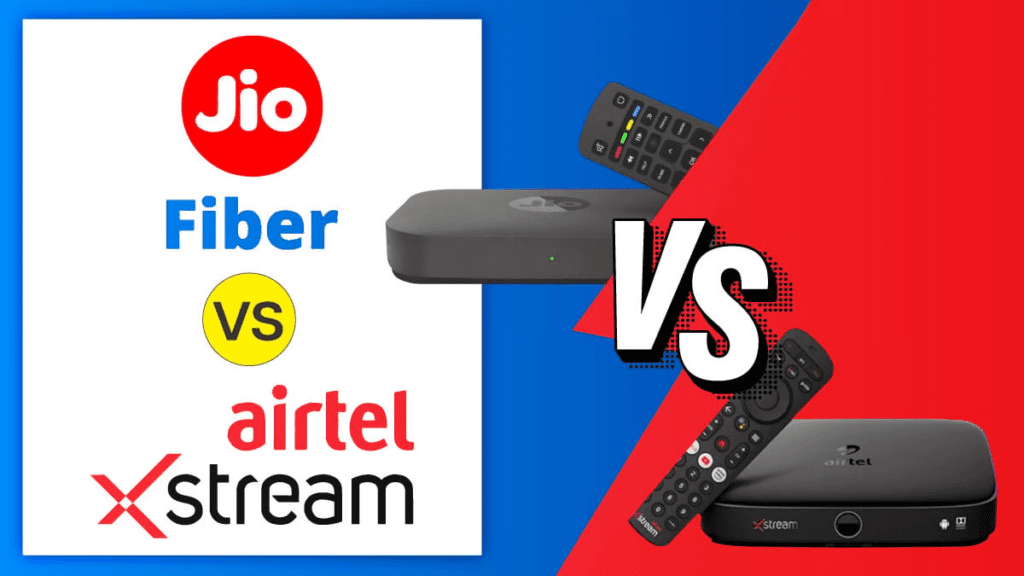 Jio AirFiber and Airtel Xstream fall within the category of Fixed Wireless Access (FWA) communication systems. These systems are designed to provide seamless 5G internet connectivity through a plug-and-play apparatus, eliminating the need for traditional routers and fiber-optic cables. The setup process is streamlined, empowering customers to independently configure their connections.
Bridging the Connectivity Gap
The technology introduced by Jio and Airtel has the potential to address challenges associated with setting up home or office internet connections. This innovation is particularly significant for regions lacking optical fiber connectivity, offering a potential solution to empower rural communities across India.
Pricing: Airtel's Transparent Approach, Jio's Awaited Revelation
Airtel currently offers a singular monthly subscription plan for its Xstream AirFiber. The package spans six months of usage, costing Rs 7,733, inclusive of a refundable security deposit of Rs 2,500 for the AirFiber router. On the other hand, Jio's AirFiber pricing details are yet to be revealed, with an anticipated price point around 20% lower than Airtel's offering. An Economic Times report suggests that the Jio AirFiber device could be priced around Rs 6,000.
Internet Speed and Enhanced Benefits
Both Jio and Airtel promise Wi-Fi 6 routers, delivering advantages over their Wi-Fi 5 predecessors. These advantages include reduced latency, extended coverage, and faster speeds. Since both services rely on 5G connections facilitated by SIM cards, the speed experience depends heavily on robust coverage in the specific locality. Both providers offer companion apps for router management, allowing users to identify optimal internet zones within their premises and control usage limits.
Airtel's standalone plan ensures speeds of up to 100Mbps, while Jio claims impressive 5G speeds of 1Gbps. Jio attributes the consistency of its AirFiber's performance to its reliance on the Standalone (SA) 5G network, in contrast to Airtel's use of the Non-Standalone (NSA) variant. However, coverage remains a key factor influencing performance outcomes.
Advancing Connectivity
As Jio AirFiber and Airtel Xstream enter the market, users can anticipate a new era of home internet connectivity. These offerings not only bring cutting-edge technology to the forefront but also promise to bridge the digital divide and empower users with faster, more reliable connections.
---
The Hindustan Herald Is Your Source For The Latest In Business, Entertainment, Lifestyle, Breaking News, And Other News. Please Follow Us On Facebook, Instagram, Twitter, And LinkedIn To Receive Instantaneous Updates. Also Don't Forget To Subscribe Our Telegram Channel @hindustanherald