Jaane Jaan, the latest thriller-drama directed by Sujoy Ghosh and starring Kareena Kapoor Khan, has finally hit the screens and the streaming platform Netflix. In this review, we'll dive into the details of this engrossing cinematic experience that has been generating quite the buzz.
Plot Unveiled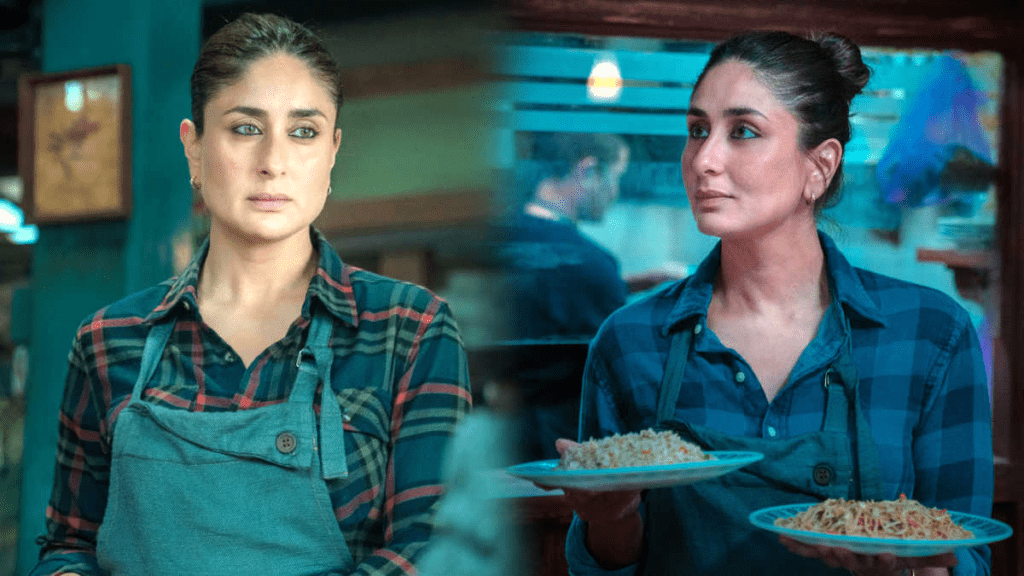 The story of Jaane Jaan unfolds in the picturesque town of Kalimpong. It revolves around Mrs. D'Souza, portrayed by Kareena Kapoor Khan, her daughter Tara, her husband Ajit Mhatre (Saurabh Sachdeva), the enigmatic neighbor and local mathematics teacher Naren (Jaideep Ahlawat), and a relentless police investigator Karan Anand (Vijay Varma). The narrative takes a thrilling turn during one fateful night that changes their lives forever.
What Works
Jaane Jaan emerges as a stellar film and ranks among the finest Indian thrillers in recent memory. Adapted from the novel 'The Devotion Of Suspect X,' the movie delivers an outstanding storyline that keeps audiences hooked from start to finish. Sujoy Ghosh, known for his storytelling prowess, once again proves his mettle in crafting a compelling narrative.
The performances in the film are top-notch, with Jaideep Ahlawat's portrayal of Naren standing out as a highlight. Every technical aspect, from cinematography to production design, background music, and more, is executed with excellence. The meticulously choreographed fight sequences, particularly one featuring Ahlawat and Varma, leave a lasting impression.
What Doesn't
While there's little to criticize about Jaane Jaan, one can't help but wonder that if the story were entirely original, it might have had an even more significant impact.
A Stellar Cast
Kareena Kapoor Khan shines as Mrs. D'Souza, delivering a powerful and emotionally charged performance that encapsulates her character's anger, fear, and vulnerability. Jaideep Ahlawat's portrayal of Naren, the mysterious mathematics teacher, is spine-chilling and captivating. His jail sequence towards the film's climax is a masterclass in acting. Vijay Varma, playing inspector Karan Anand, delivers an impressive performance, especially in the action sequences. Saurabh Sachdeva's menacing portrayal of Mrs. D'Souza's husband, Ajit Mhatre, adds depth to the film's character ensemble.
Verdict
Jaane Jaan successfully adapts 'The Devotion Of Suspect X' into a gripping cinematic experience. It is a must-watch for thriller enthusiasts, especially those who haven't read the book or seen the Japanese adaptation.
In a world filled with thrillers, Jaane Jaan stands out as a testament to storytelling and performance excellence. With its gripping plot and remarkable cast, it is a must-see for fans of the genre. So, if you're in search of an engaging mystery-drama, head over to Netflix and immerse yourself in the world of Jaane Jaan.
---
The Hindustan Herald Is Your Source For The Latest In Business, Entertainment, Lifestyle, Breaking News, And Other News. Please Follow Us On Facebook, Instagram, Twitter, And LinkedIn To Receive Instantaneous Updates. Also Don't Forget To Subscribe Our Telegram Channel @hindustanherald