The popular Bollywood actress, Kareena Kapoor Khan, has been making headlines not only for her upcoming OTT debut in 'Jaane Jaan' but also for her candid discussion about her interfaith marriage to actor Saif Ali Khan. In addition to addressing her interfaith marriage, Kareena also tackled the criticism surrounding the significant age gap between her and her spouse.
Interfaith Marriage and Criticism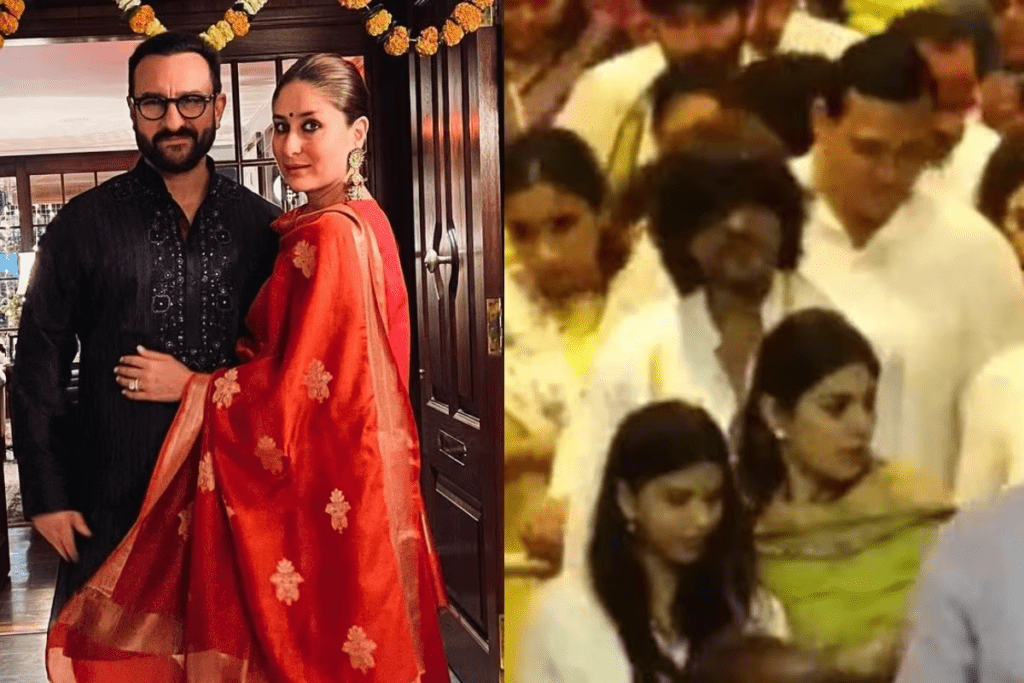 Kareena Kapoor Khan, who is married to Saif Ali Khan, a Muslim actor, since 2012, has faced a fair share of trolling and threats due to her interfaith marriage. During a recent event, Express Adda in Mumbai, she openly discussed the challenges she has encountered because of her marriage to a man ten years her senior.
Age Gap: Irrelevant in Love
One of the notable points of criticism has been the age difference between Kareena and Saif, which stands at ten years. Kareena addressed this issue by saying, "When has age ever mattered? He is hotter than ever. I am happy I am 10 years younger; he should be worried. No one would say he has turned 53. Age does not matter… what matters is respect and love and the fact that we have fun with each other."
Emphasis on Love and Respect
During the interview, Kareena Kapoor emphasized that people spend too much time and energy discussing interfaith relationships and age differences when they should focus on the most crucial elements of a successful marriage. She stated, "The important thing is to have fun. The most important thing between Saif and I is that we like each other and enjoy our company. How should it matter what faith he follows or what his age is that isn't even a point of discussion."
Happily Together
Kareena and Saif tied the knot in 2012 and have continued to lead a happy life together despite the challenges and criticism they have faced.
Kareena Kapoor Khan's candid discussion sheds light on the importance of love, respect, and companionship in a marriage, irrespective of factors like faith and age. Her openness about her interfaith marriage serves as a reminder that love transcends boundaries and differences.
---
The Hindustan Herald Is Your Source For The Latest In Business, Entertainment, Lifestyle, Breaking News, And Other News. Please Follow Us On Facebook, Instagram, Twitter, And LinkedIn To Receive Instantaneous Updates. Also Don't Forget To Subscribe Our Telegram Channel @hindustanherald