Actress Karisma Kapoor said the Bollywood films' biggest pranksters are Suniel Shetty, Akshay Kumar and Aamir Khan but she is always the top of the chart.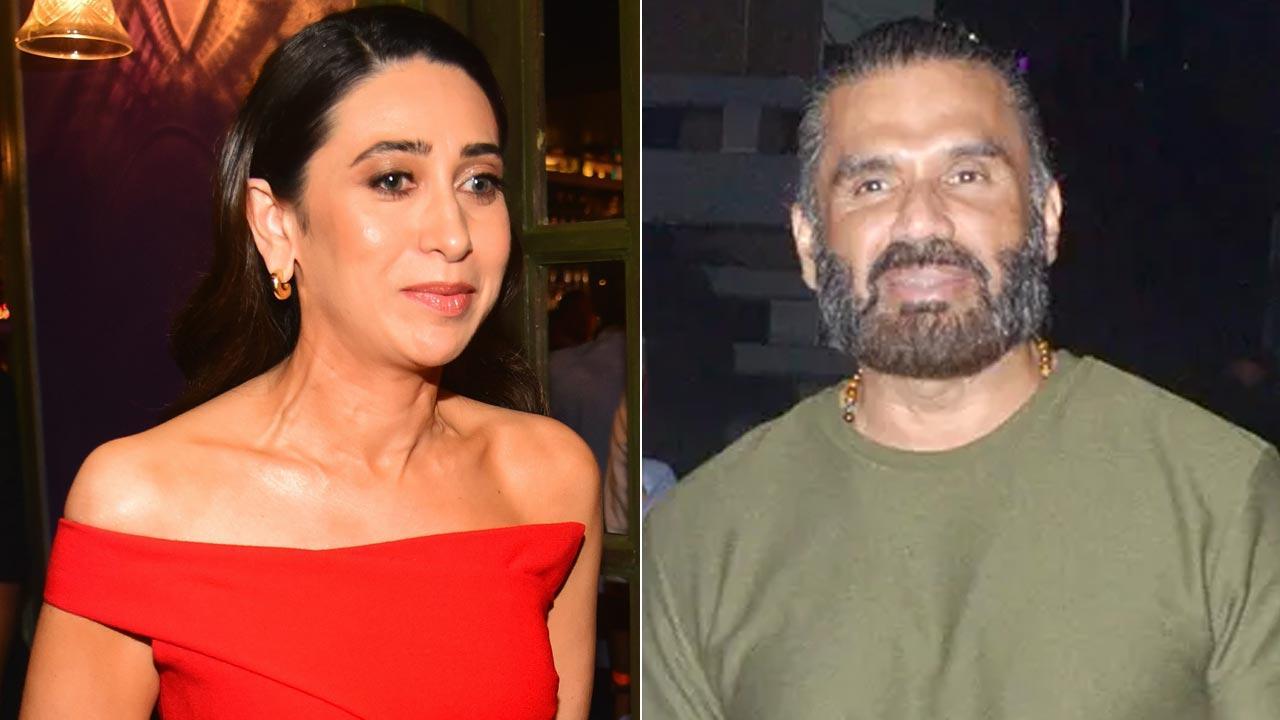 In films like 'Rakshak,' 'Sapoot,' 'Baaz, Bird In Danger' and 'Krishna' Karisma and Suniel worked together, and recalled two times that she was being punched by him.
"We shot a movie in Chennai and I saw a man sitting away wearing a dhoti. I thought he must be a leading Southern artist, whom I may not know, many people flocked around.
Later on I was asked to meet Anna (Suniel Shetty). We clicked pictures and talked about it for nearly 20 minutes.
Later on, the man in dhoti drew my face earlier with a pumpkin before the shot! I went to Suniel immediately and asked him, and he showed to my shock that this was a sweethearted person, and that person was really his make-up artist," Karisma recalled.
She also referred to a second incident! "I found two men with daggers coming together during an action sequence.
They began fighting in no time. I was so frightened I had asked to stop the fighting the police or someone in the unit.
Only literally when I was in tears did Suniel disclose that it was just a prank!" said the actress. The nostalgic bits of Karisma shared a singing reality show.