On the cherished occasion of Independence Day, observed annually on August 15, we embark on a journey through history to unravel the significant and enduring contribution of Khadi in India's struggle for freedom. As we delve into this pivotal role, we also acknowledge the contemporary relevance of Khadi, which continues to symbolize our quest for sustainability and cultural enrichment.
Khadi's Historical Significance and Introduction in the Freedom Movement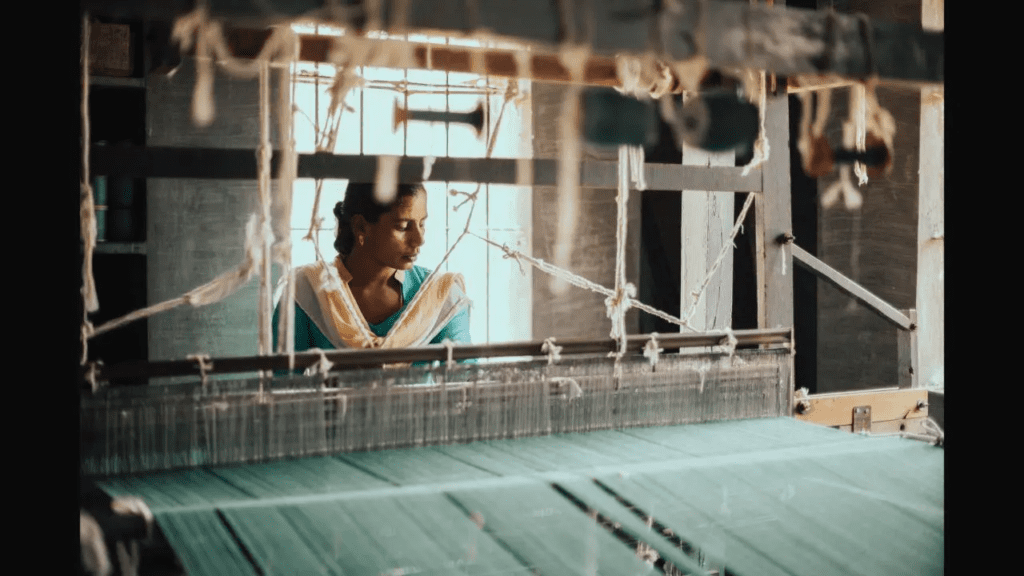 In the year 1918, Khadi was introduced to the people of undivided India with a resolute objective – achieving self-sufficiency and breaking free from British textiles. Derived from the term "khaddar," Khadi signifies handspun and hand-woven cotton cloth that emerged as a potent emblem during India's arduous fight for independence. Attributed to the rough texture of the fabric, the term "khadi" was coined by none other than Mahatma Gandhi himself. The process of crafting Khadi involves the use of a charkha, the traditional Indian spinning wheel, which later adorned the Indian national flag, meticulously designed in the 1930s.
Gandhiji initiated the Khadi movement, a socio-cultural endeavor, from the Satyagraha Ashram, also known as the Sabarmati Ashram, situated in the Ahmedabad district of Gujarat, in May 1915.
Khadi's Integral Role in the Freedom Struggle
Revisiting the pages of history, Khadi is indelibly associated with Mahatma Gandhi and his instrumental role in elevating the fabric's position and significance. Khadi's success as a tool for the freedom struggle stemmed from its ability to encapsulate and redefine existing politico-economic critiques, making it relatable to people from diverse backgrounds. Beyond its status as a mere fabric, Khadi echoed Gandhi's call for economic autonomy, offering a means of livelihood for rural communities and serving as a conduit for preserving India's rich craftsmanship. More than threads and looms, Khadi stands as a living heritage, a testament to the skills, dedication, and artistry of our weavers.
Professor Sujata Mukherjee of Rabindra Bharati University expounds on the role of Khadi in the Indian National Congress's struggle against British colonialism. Khadi was embraced as a symbol of self-reliance, economic and social emancipation, aiming to break free from the shackles of 'Alien Rule.' The Congress, under the leadership of Mahatma Gandhi, widely propagated Khadi, believing it to be a catalyst for reviving the village economy and generating rural employment.
Evolution of Khadi: From Freedom Struggle to Modern Fashion
Khadi, once meticulously documented, emerged as a significant source of rural employment, second only to agriculture. However, the rise of powerloom sector and challenges such as scarcity of yarn and low wages led to a decline in handloom sectors. To counter these challenges, Professor Tamoghna Mandal, Assistant Director of Fashion Technology department at Amity University, Kolkata, stresses the need for consumers to support Khadi and adopt a mindful approach towards sustainable fashion, preserving the legacy and sacrifices of our freedom fighters.
Khadi's Contemporary Significance in the Fashion Sphere
After a period of neglect following independence, Khadi reemerged from the shadows, transitioning from government-owned khadi emporiums to the forefront of fashion during the late 1980s and early 1990s. Its transformation from a robust, undyed, handwoven fabric into mechanized Khadi, woven with new model charkhas and a blend of mechanized processes, underscores its adaptability and endurance.
Ravi Gupta from Gargee Designer's emphasizes that Khadi is not merely a textile; it embodies history and provides a canvas for artistic expression. Its revival mirrors a commitment to heritage preservation and sustainable growth. Shalini Gupta, General Manager of Taneira, lauds Khadi for embodying handspun and handwoven traditions, connecting wearers to their roots while embracing innovation within the realm of Indian weaves and handlooms.
Khadi's journey is a testament to India's struggle for independence, its vibrant history, and its evolution into a symbol of heritage, craftsmanship, and sustainability, intertwining tradition with modernity.
---
The Hindustan Herald Is Your Source For The Latest In Business, Entertainment, Lifestyle, Breaking News, And Other News. Please Follow Us On Facebook, Instagram, Twitter, And LinkedIn To Receive Instantaneous Updates. Also Don't Forget To Subscribe Our Telegram Channel @hindustanherald