Nawaz Sharif, the 73-year-old former Prime Minister of Pakistan, has been residing in self-imposed exile in the United Kingdom since November 2019. His absence was prompted by his conviction in the Al-Azizia Mills and Avenfield corruption cases in 2018. The legal proceedings led to his seven-year imprisonment at Lahore's Kot Lakhpat jail in the Al-Azizia Mills case, followed by his departure to London in 2019 on "medical grounds."
Shehbaz Sharif's Announcement
Pakistan's outgoing Prime Minister, Shehbaz Sharif, recently disclosed that his elder brother, Nawaz Sharif, intends to return to Pakistan next month. Nawaz Sharif's homecoming is slated to coincide with his pending court cases and to spearhead his party's campaign for the upcoming general election.
Potential Fourth Term as Prime Minister
Shehbaz Sharif, who is also the President of the Pakistan Muslim League-Nawaz (PML-N), expressed confidence that if his party emerged victorious in the next election, Nawaz Sharif would assume the role of Prime Minister for the fourth time. The announcement came as the process for appointing a caretaker government was initiated with the dissolution of the National Assembly ahead of schedule.
Political Context and Future Prospects
Nawaz Sharif's return holds significant political implications, especially given his history in Pakistani politics. In 2016, he stepped down from the Prime Minister's position after the Supreme Court disqualified him for life due to concealed assets. His appeals against this conviction are still pending in the courts.
Sharif vs. Khan: A Veiled Jibe
Shehbaz Sharif took a subtle dig at Imran Khan, the leader of the Pakistan Tehreek-e-Insaf (PTI) party, who often appears in public wearing a bulletproof helmet. Shehbaz Sharif quipped, "He (Nawaz Sharif) will neither wear a hat nor a bucket," alluding to Khan's headgear choices during court appearances.
Election Timeline and Delays
The dissolution of the National Assembly ahead of schedule grants the Election Commission of Pakistan (ECP) the opportunity to conduct general elections within 90 days, as opposed to the standard 60 days. However, the upcoming polls may face delays due to the need for delimitation following newly approved census results.
Shehbaz Sharif's Role and Consultations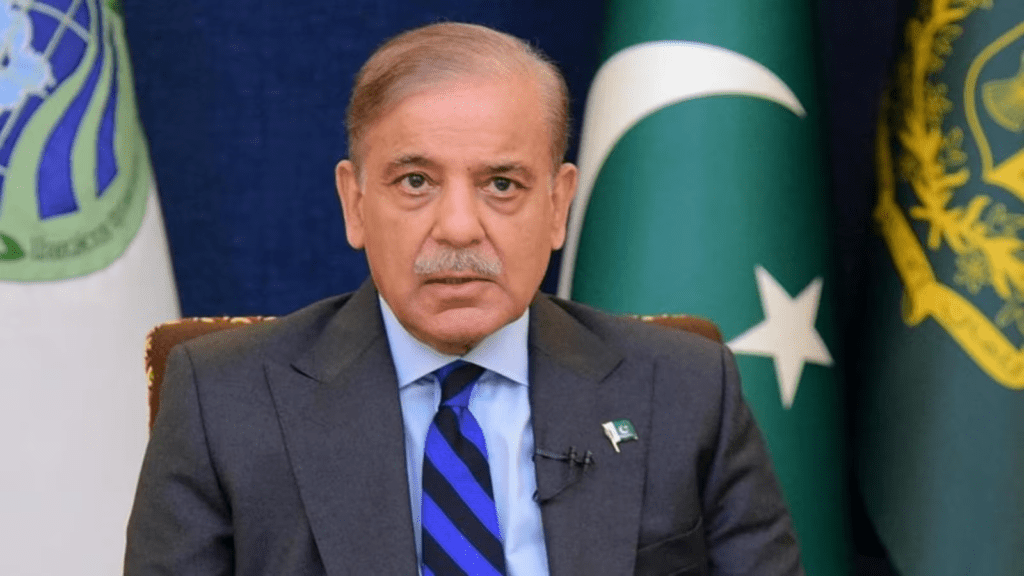 Shehbaz Sharif will continue to fulfill his duties as Prime Minister until a caretaker prime minister is appointed. He has engaged in consultations with Opposition leader Raja Riaz to finalize the interim Prime Minister's name, as mandated by the Constitution. The lack of consensus in the initial round of discussions necessitates further consultation.
Emphasis on Timely Elections
Shehbaz Sharif emphasized the importance of prompt general elections, underscoring that the responsibility for conducting them lies with the Election Commission of Pakistan rather than the caretaker setup.
---
The Hindustan Herald Is Your Source For The Latest In Business, Entertainment, Lifestyle, Breaking News, And Other News. Please Follow Us On Facebook, Instagram, Twitter, And LinkedIn To Receive Instantaneous Updates. Also Don't Forget To Subscribe Our Telegram Channel @hindustanherald