The recent monsoon session of the Lok Sabha has marked a significant accomplishment, with a productivity rate of 45%. This session, characterized by intense debates and legislative actions, witnessed the passage of 22 Bills and the suspension of two Members of Parliament (MPs). Let's delve into the highlights of this session:
Productivity and Legislative Milestones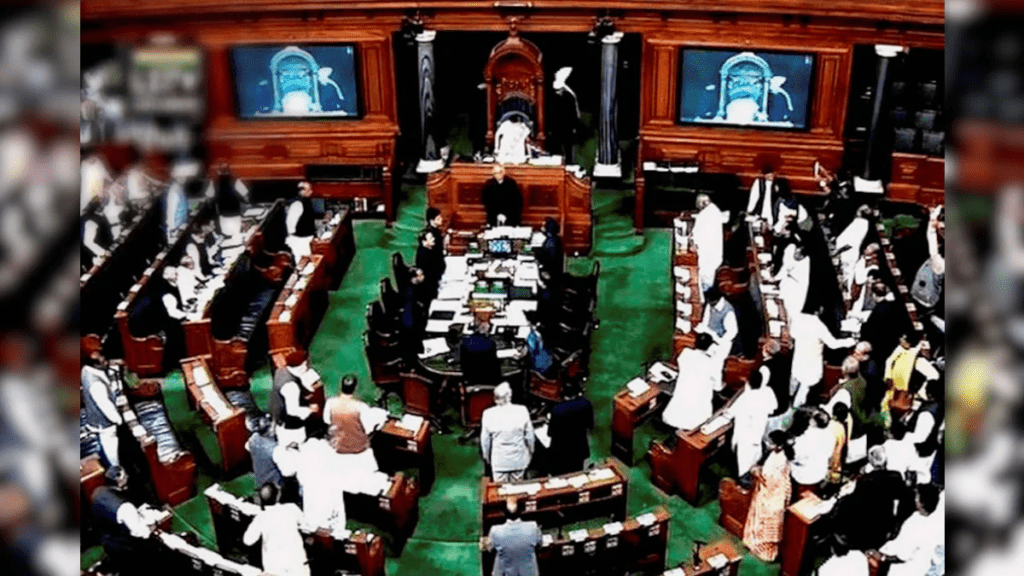 During the monsoon session, the Lok Sabha exhibited commendable efficiency, passing 22 Bills that contribute to the country's legislative landscape. This achievement is underscored by a noteworthy productivity rate of 45%, reflecting the dedication and active engagement of the Members of Parliament.
Suspension of MPs
Amid the legislative proceedings, the Lok Sabha also addressed disciplinary actions by suspending two MPs. This decision underscores the commitment to maintaining decorum and ensuring the smooth functioning of parliamentary sessions.
Session Overview
The monsoon session commenced on July 20, spanning over 17 sittings and accumulating a total operational time of 44.15 hours. Notably, a no-confidence motion was introduced by the Opposition, sparking substantial discussions. Despite the efforts, the motion was rejected.
Legislative Highlights
The session saw robust deliberations on various issues, including a no-confidence motion against the Centre concerning the Manipur violence. The Prime Minister, Narendra Modi, actively participated in the discussions, adding his insights to the parliamentary discourse.
The passage of bills during this session significantly contributes to India's legislative framework. Among the bills passed were The Anusandhan National Research Foundation Bill, 2023; The Digital Personal Data Protection Bill, 2023; The Indian Institutes of Management (Amendment) Bill, 2023; The Offshore Areas Mineral (Development and Regulation) Amendment Bill, 2023; The National Nursing and Midwifery Commission Bill, 2023, and The Registration of Births and Deaths (Amendment) Bill, 2023.
Achieving Balance
While the legislative matters took up 16.9 hours of the session, non-legislative topics were also deliberated upon for 20.4 hours, showcasing a balanced approach towards addressing diverse concerns.
Suspension and Return
The session was not devoid of its share of controversies. AAP's lone MP, Sushil Kumar Rinku, and Congress MP Adhir Ranjan Chowdhury faced suspensions, marking the commitment to maintaining discipline within the parliamentary environment. Additionally, the return of Rahul Gandhi as an MP added a notable dimension to the session's proceedings, as the Supreme Court stayed his conviction in the 'Modi surname' disqualification case.
Gratitude and Acknowledgment
As the session concluded, Speaker Om Birla extended gratitude to all participants for their cooperation, including Prime Minister Narendra Modi, party leaders, and MPs from various affiliations. Their collective commitment contributed to the success of the monsoon session.
The recent monsoon session of the Lok Sabha not only achieved significant legislative milestones but also demonstrated the parliament's resilience and determination to address critical issues facing the nation.
---
The Hindustan Herald Is Your Source For The Latest In Business, Entertainment, Lifestyle, Breaking News, And Other News. Please Follow Us On Facebook, Instagram, Twitter, And LinkedIn To Receive Instantaneous Updates. Also Don't Forget To Subscribe Our Telegram Channel @hindustanherald