In a city known for its diversity, Mumbai is now home to a cafe operated by the transgender community, and it's quickly gaining recognition and applause on the internet. With a compelling theme of "Naazaraiya Badlo, Naazara Badlega" (Change Perspective, Change the Scene), this cafe is not only redefining the culinary experience but also encouraging patrons to embrace the extraordinary.
Social Media Buzz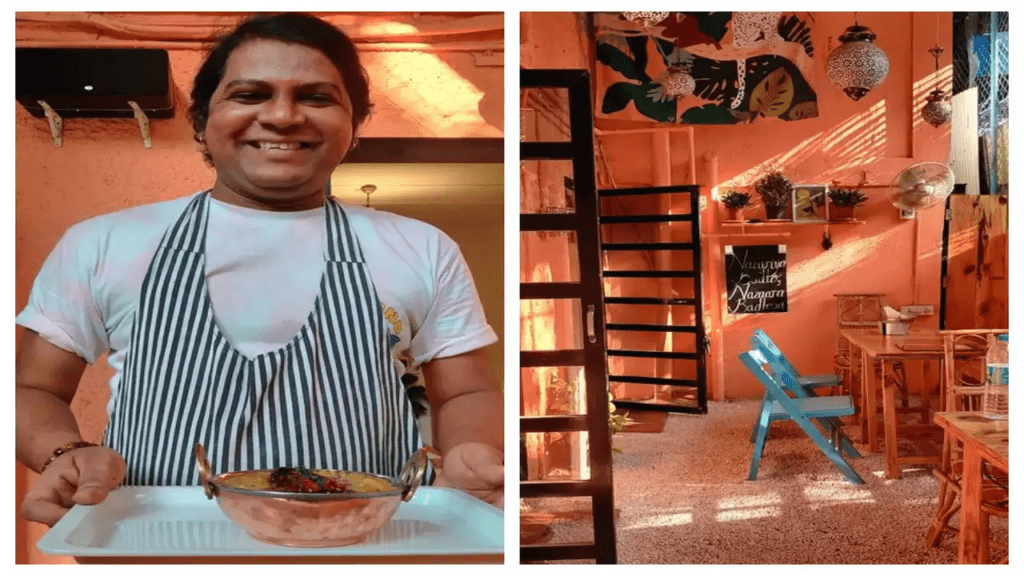 Social media users are buzzing with excitement about this unique venture. The cafe's mission and message have struck a chord with people, leading to a wave of positive sentiment and support on various online platforms.
A Cafe with a Purpose
This pioneering cafe stands out not only for its delectable menu but also for its commitment to inclusivity and empowerment. It serves as a beacon of hope and progress for the transgender community in Mumbai, providing them with opportunities for dignified employment and showcasing their talents.
Embracing Diversity
The cafe's motto, "Naazaraiya Badlo, Naazara Badlega," goes beyond just changing perspectives; it is a call to action to embrace diversity in all its forms. By patronizing this cafe, customers actively contribute to the empowerment of marginalized communities.
Positive Reaction
The cafe's social media presence is teeming with positive reactions, with many individuals expressing their support, admiration, and eagerness to visit. It has become a symbol of social change and acceptance in a world where inclusivity and diversity are increasingly valued.
This Mumbai cafe run by the transgender community is not just about serving food; it's about serving change. As it continues to garner internet applause, it sets a powerful example of how businesses can be a force for social good, making the world a more inclusive and accepting place for all.
---
The Hindustan Herald Is Your Source For The Latest In Business, Entertainment, Lifestyle, Breaking News, And Other News. Please Follow Us On Facebook, Instagram, Twitter, And LinkedIn To Receive Instantaneous Updates. Also Don't Forget To Subscribe Our Telegram Channel @hindustanherald