On Thursday, North Korea reportedly fired what is believed to be a new type of ballistic missile using advanced solid fuel, according to the South Korean military. This could represent a significant technical breakthrough for North Korea's weapons program, as all of its known intercontinental ballistic missiles are liquid-fuelled. The use of solid fuel is seen as a significant advancement in missile technology as it allows for more flexibility in deployment and quicker launch times.
Although details are limited, the South Korean military has confirmed that the missile was launched from the Pyongyang area and flew 1,000 km (621 miles) on a lofted trajectory. Japan, which issued a brief seek-shelter warning to residents in the northern Hokkaido region, stated that the missile had not fallen within its territory and posed no threat to its citizens.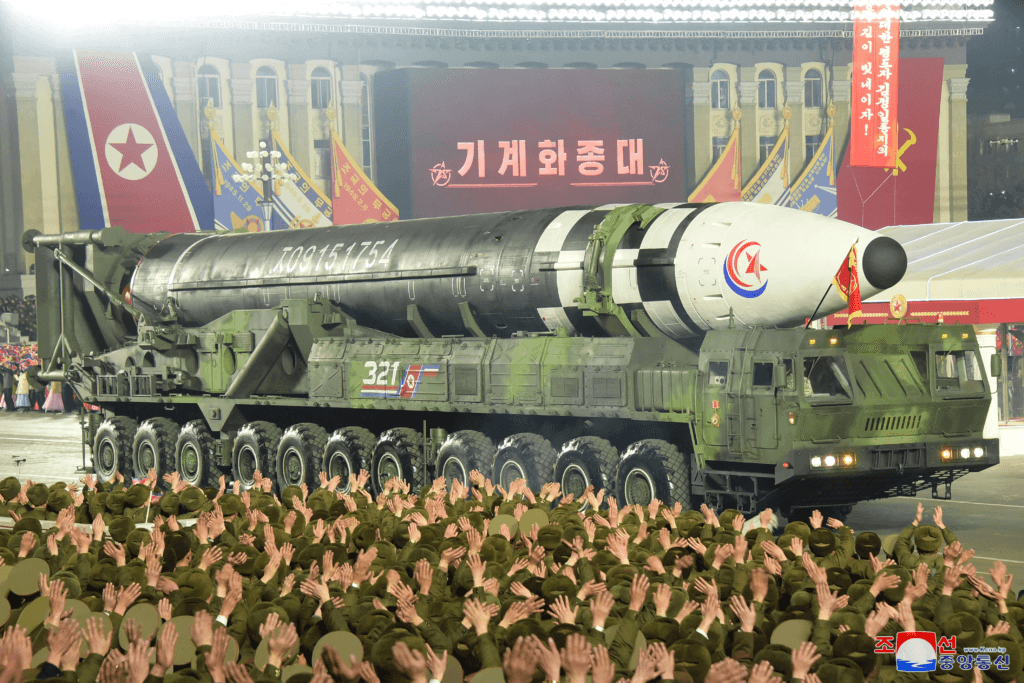 The launch of this missile is the latest in a series of banned weapons tests conducted by North Korea, including several of its most powerful intercontinental ballistic missiles fired this year. The United States has strongly condemned the test, describing it as a "long-range ballistic missile." Relations between North and South Korea have been strained, with Pyongyang declaring itself an "irreversible" nuclear power, effectively ending the possibility of denuclearization talks.
Earlier this month, North Korea tested another underwater nuclear drone, known as Haeil-1, which reportedly cruised for 1,000 km for about 71 hours and hit the target. The country has also claimed to have tested nuclear-capable underwater drones, known as Haeil, which it says are capable of unleashing a "radioactive tsunami."
The use of solid fuel in North Korea's missiles is a significant development and could enable Pyongyang to launch missiles more quickly and with greater flexibility, making them harder to detect and intercept. This could pose a significant challenge to the international community, particularly the United States and its allies in the region.
---
The Hindustan Herald Is Your Source For The Latest In Business, Entertainment, Lifestyle, Breaking News, And Other News. Please Follow Us On Facebook, Instagram, Twitter, And LinkedIn To Receive Instantaneous Updates. Also Don't Forget To Subscribe Our Telegram Channel @hindustanherald