In a recent interview, Pakistani actress Nausheen Shah didn't hold back as she criticized Indian actress Kangana Ranaut for her controversial remarks about Pakistan. Nausheen Shah went as far as expressing her desire to meet Kangana Ranaut and confront her physically.
Nausheen Shah's Direct Attack on Kangana Ranaut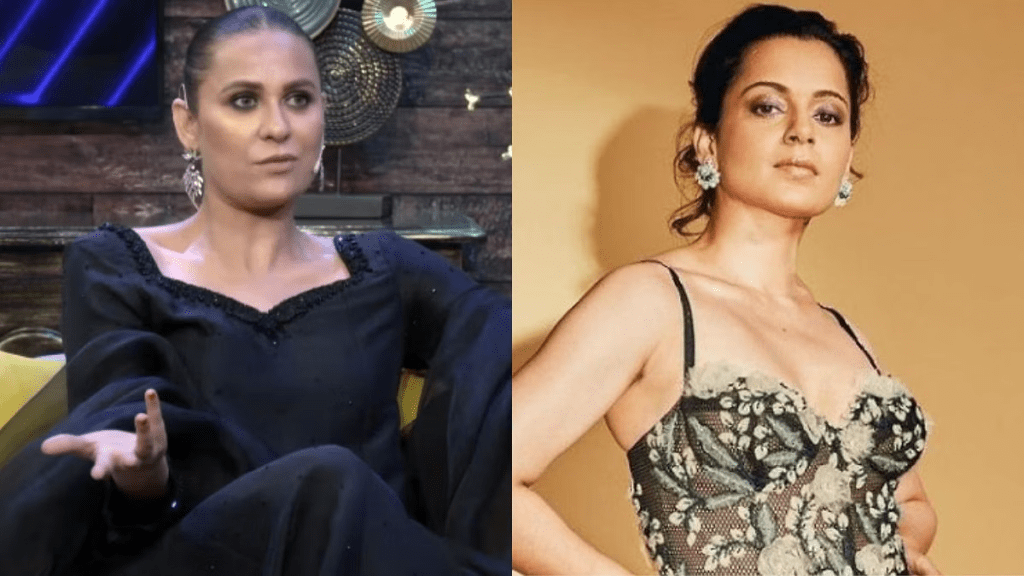 During her appearance on the chat show "Hadh Kar Di," Nausheen Shah took the opportunity to voice her strong disapproval of Kangana Ranaut's comments about Pakistan. She accused Kangana of making derogatory remarks and urged her to focus on her acting career and personal matters.
Expressing the Desire to Slap Kangana Ranaut
When asked about the Bollywood star she most wanted to meet, Nausheen Shah didn't hesitate to mention Kangana Ranaut's name. In a bold statement, she expressed her wish to physically confront Kangana. Nausheen Shah said, "The way she says sh** about my country, the way she says a lot of crap about the Pakistan army, I salute her audacity. She has no knowledge but talks about the country, that too someone else's country. Focus on your own country, focus on your acting, focus on your controversies, ex-boyfriends and whatnot."
Questioning Kangana's Knowledge About Pakistan
Nausheen Shah also raised questions about how Kangana Ranaut acquired her knowledge about Pakistan and its army. She challenged Kangana's understanding of the situation in Pakistan and its agencies, emphasizing that even the Pakistani people might not have access to such classified information.
Mixed Praise and Criticism for Kangana
While Nausheen Shah criticized Kangana Ranaut's views and actions, she also acknowledged Kangana as a "beautiful woman and brilliant actress." However, she labeled Kangana as "an extremist" when it comes to respecting other countries and their people.
Kangana's Silence on the Matter
As of now, Kangana Ranaut has not responded to Nausheen Shah's strong criticism. Kangana is known for her outspoken nature on social media, and her thoughts on various topics are frequently shared with her followers.
Kangana's Recent Controversy About India's Name
It's worth noting that prior to this controversy, Kangana Ranaut had stirred another controversy by advocating for the use of the name "Bharat" instead of "India." This statement had also sparked discussions and debates on social media.
The exchange of words between Nausheen Shah and Kangana Ranaut has garnered attention in the entertainment industry, leaving fans and observers curious about any future developments in this ongoing controversy.
---
The Hindustan Herald Is Your Source For The Latest In Business, Entertainment, Lifestyle, Breaking News, And Other News. Please Follow Us On Facebook, Instagram, Twitter, And LinkedIn To Receive Instantaneous Updates. Also Don't Forget To Subscribe Our Telegram Channel @hindustanherald