The prestigious Paris Fashion Week began with a dazzling start, featuring renowned designers presenting their artistic masterpieces. The event showcased the epitome of fashion creativity, but it was designer Jun Takahashi who stole the spotlight with an unprecedented collection.
Innovative Illuminated Skirts Steal the Show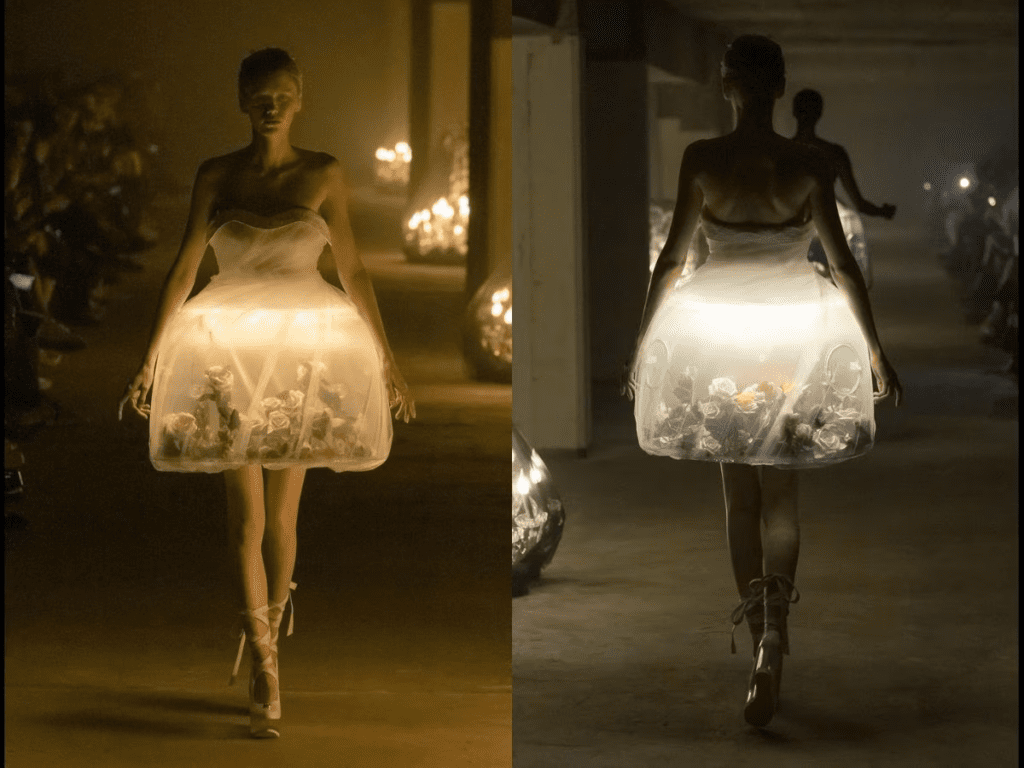 While the first two days of Paris Fashion Week showcased collections from celebrated designers like Pierre Carbin and Vaquera, it was the third day that brought a revolutionary twist to the event. Designer Jun Takahashi's visionary collection featured groundbreaking illuminated skirts that captured the attention and admiration of fashion enthusiasts worldwide.
A Surreal Experience: Terrarium Dresses and Live Butterflies on the Runway
One of the most remarkable highlights of Paris Fashion Week was the surreal spectacle of models gracing the runway in terrarium dresses adorned with live butterflies. This unique fashion phenomenon left attendees in awe and curiosity, marking a truly exceptional moment in the world of haute couture.
A Fashion Week to Remember
Paris Fashion Week 2023 will undoubtedly be remembered for its blend of tradition and innovation. From the classic designs of established designers to the avant-garde creations of Jun Takahashi and the mesmerizing terrarium dresses, this event showcased the diverse and ever-evolving world of fashion.
---
The Hindustan Herald Is Your Source For The Latest In Business, Entertainment, Lifestyle, Breaking News, And Other News. Please Follow Us On Facebook, Instagram, Twitter, And LinkedIn To Receive Instantaneous Updates. Also Don't Forget To Subscribe Our Telegram Channel @hindustanherald