Parkash Singh Badal was a prominent figure in Punjab politics for over seven decades. He led the Shiromani Akali Dal (SAD), a Sikh-focused regional party, and served as the chief minister of Punjab five times. He was also a recipient of the Padma Vibhushan, India's second-highest civilian award. He died on April 25, 2023, after a brief illness.
Early Life and Education
Parkash Singh Badal was born on December 8, 1927, in Abul Khurana village near Malout in what is now western Punjab state. He belonged to a family of landowning farmers and graduated from Forman Christian College in Lahore (now in Pakistan). He started his political career in 1947 as the leader of his village.
Political Career and Achievements
Badal joined the Indian National Congress (Congress Party) in 1957 and was elected to the Punjab legislative assembly for the first time. He left the party in 1962 over differences with the chief minister of Punjab and joined the SAD. He was re-elected to the assembly in 1969 and became the chief minister of Punjab for the first time in 1970.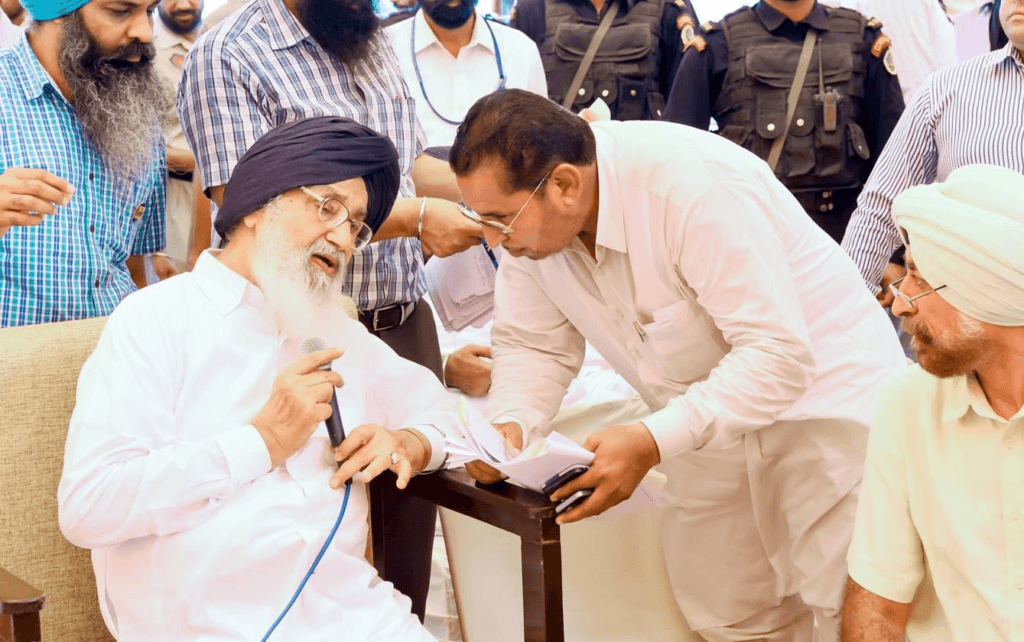 Badal faced several challenges during his political career, including internal conflicts within his party, opposition from rival parties such as the Congress and the Bharatiya Janata Party (BJP), and periods of central rule by New Delhi. He was also imprisoned several times, including during the Emergency imposed by Prime Minister Indira Gandhi in 1975-77.
Badal served as the chief minister of Punjab four more times: from 1977 to 1980, from 1997 to 2002, from 2007 to 2012, and from 2012 to 2017. He became the youngest and the oldest chief minister of a state in India. He also served as a union minister of agriculture and irrigation in the government of Morarji Desai in 1977.
Badal was awarded the Padma Vibhushan, India's second-highest civilian award, in 2015 for his contribution to public affairs. He was also given the title of Panth Rattan Fakhr-e-Qaum ("Jewel of the religion, pride of the community") by the Akal Takht, the highest temporal seat of Sikhism, in 2011.
Controversies and Criticism
Badal and his family faced allegations of corruption, nepotism, and misuse of power during their tenure in office. In 2003, he was charged with amassing disproportionate assets worth Rs. 77 crore (about $10 million). The case was later dismissed by a court in 2010.
Badal also faced criticism for his handling of various issues affecting Punjab and its people, such as the Sutlej-Yamuna Link canal dispute with neighbouring states over water sharing, the demand for greater autonomy for Sikhs under Anandpur Sahib Resolution, and the farmers' protest against new agricultural laws enacted by the central government in 2020.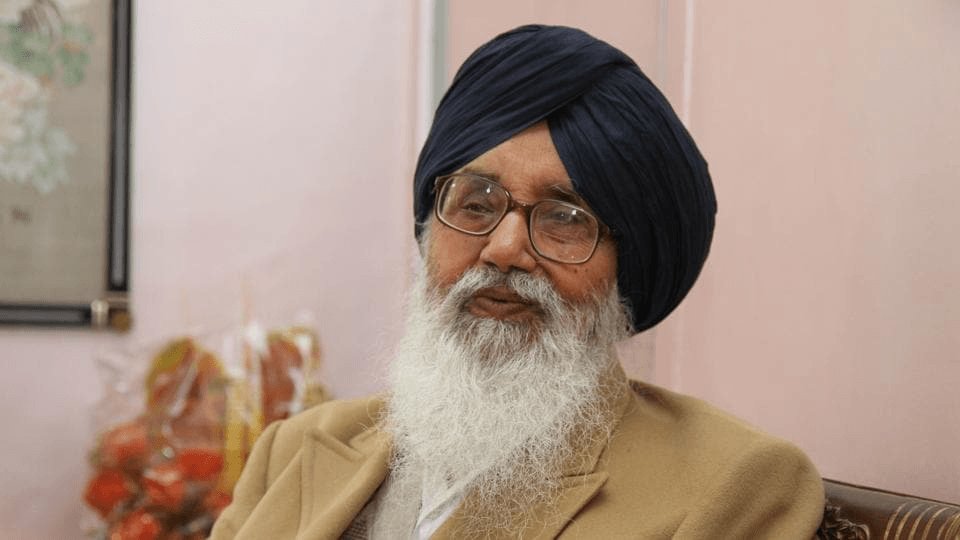 Badal's relationship with his former ally BJP also soured over time. The SAD-BJP coalition ruled Punjab from 2007 to 2017 but parted ways in 2020 over the farm laws issue. Badal returned his Padma Vibhushan award in protest against the laws and accused the BJP of betraying the farmers and Sikhs.
---
The Hindustan Herald Is Your Source For The Latest In Business, Entertainment, Lifestyle, Breaking News, And Other News. Please Follow Us On Facebook, Instagram, Twitter, And LinkedIn To Receive Instantaneous Updates. Also Don't Forget To Subscribe Our Telegram Channel @hindustanherald