In the ever-evolving world of the internet, innovative ideas continue to captivate, and the realm of food is no exception. Food enthusiasts are constantly pushing the boundaries of gastronomy with unique culinary creations, from unusual flavor combinations to creative serving methods. However, a recent viral sensation on Instagram has merged the worlds of fashion and food in an unexpected way, giving rise to the trend of 'popcorn earrings.'
A Fusion of Fashion and Food
The 'popcorn earrings' are far from ordinary accessories. They feature oversized hoop earrings shaped like miniature popcorn baskets, complete with real popcorn pieces. What sets them apart is the astonishing fact that wearers can actually pluck a piece of popcorn from the earrings and enjoy it. This unconventional pairing has captured the imagination of the online community, sparking widespread interest and enthusiasm.
Viral Sensation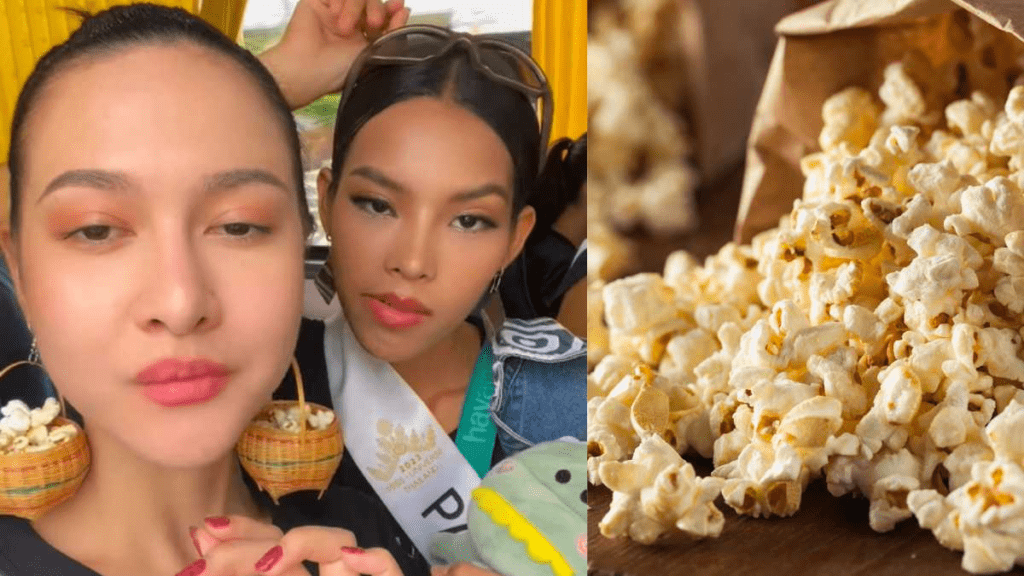 A video clip showcasing these unique 'popcorn earrings' has rapidly gained popularity on Instagram, amassing an impressive five million views. The comments section is abuzz with excitement as users express their eagerness to own these quirky accessories. Many are sharing their creative ideas for using these earrings, resulting in a delightful exchange of humorous suggestions and inventive uses.
Creative Practicality
Beyond their novelty, some users have recognized the practicality of these unconventional accessories. They see the earrings as a handy way to carry snacks with them wherever they go, a testament to the internet's ability to turn the unexpected into a trend.
Internet's Unstoppable Creativity
The 'popcorn earrings' trend once again highlights the internet's boundless culinary creativity, proving that there are no limits to what can be achieved when fashion and food collide.
---
The Hindustan Herald Is Your Source For The Latest In Business, Entertainment, Lifestyle, Breaking News, And Other News. Please Follow Us On Facebook, Instagram, Twitter, And LinkedIn To Receive Instantaneous Updates. Also Don't Forget To Subscribe Our Telegram Channel @hindustanherald