Delhi, August 26, 2023 — Prime Minister Narendra Modi's speech in Delhi was interrupted by a display of empathy and concern as he directed his medical team to assist a man who collapsed due to the heat during his address. The incident unfolded on Saturday as the Prime Minister was addressing a gathering after his return from a two-nation visit to South Africa and Greece. Here's a breakdown of the event:
Swift Action in the Face of Adversity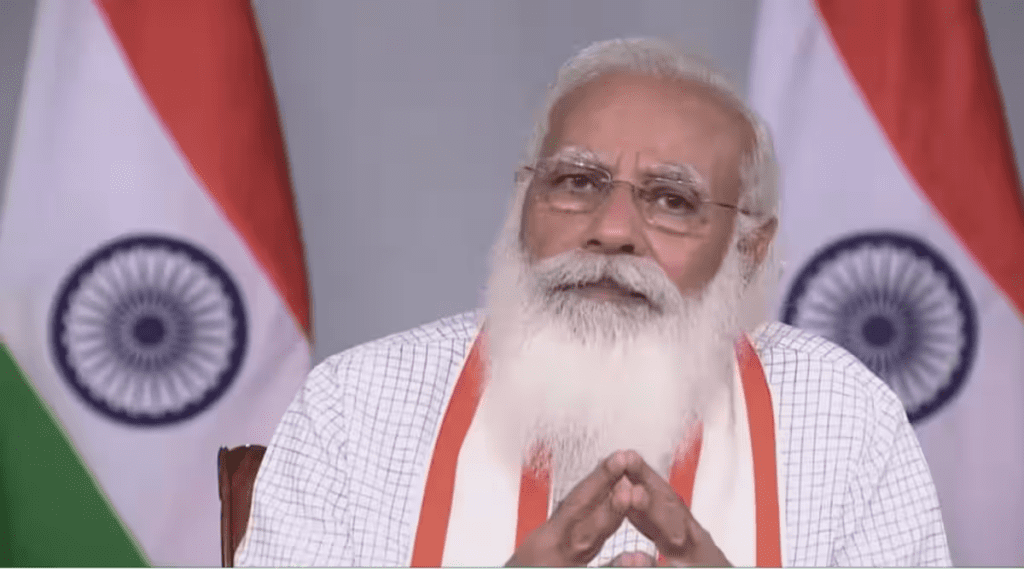 As Prime Minister Modi delivered his speech, he spotted a man in the audience who was feeling unwell and collapsed due to the heat. Reacting swiftly, he halted his speech and called upon his medical team for immediate assistance. He directed the team to move the individual to a safer location and provide the necessary medical aid.
A Helping Hand Extended
In a heartwarming gesture captured in a video posted by news agency ANI, the Prime Minister can be heard saying, "Take him to a safe place by holding his hands and help him. Assist him and take off his pair of shoes." This compassionate act showcases the Prime Minister's commitment to the welfare of his fellow citizens.
Prioritizing Public Welfare
The incident serves as a reminder of Prime Minister Modi's dedication to the well-being of the people he serves. Despite the high-profile event and the significance of his speech, he put the immediate needs of a distressed individual first. This reflects his leadership style, emphasizing humanity and compassion.
A Resumed Address
After ensuring that the individual received proper medical attention, Prime Minister Modi resumed his speech. Notably, he was addressing the upcoming G20 Summit to be hosted in Delhi next month. The interruption showcased the unexpected challenges leaders may face and how swift action can mitigate potential risks.
Global Recognition and Local Reception
Prime Minister Modi had recently garnered international acclaim for India's success in the Chandrayaan-3 mission. During the BRICS Summit, he received numerous congratulatory messages, highlighting India's achievements in space exploration. Earlier in the day, he was welcomed warmly upon his return from Greece.
The incident at the heart of this story reflects Prime Minister Modi's commitment to the welfare of his constituents, even amidst official duties. His actions exemplify leadership that prioritizes humanity and prompt response to unforeseen situations.
---
The Hindustan Herald Is Your Source For The Latest In Business, Entertainment, Lifestyle, Breaking News, And Other News. Please Follow Us On Facebook, Instagram, Twitter, And LinkedIn To Receive Instantaneous Updates. Also Don't Forget To Subscribe Our Telegram Channel @hindustanherald