Rainfall in Mumbai..! The weather service had previously issued a warning of heavy rains in Mumbai, Thane, Raigad, and Konkan from June 9 to June 12.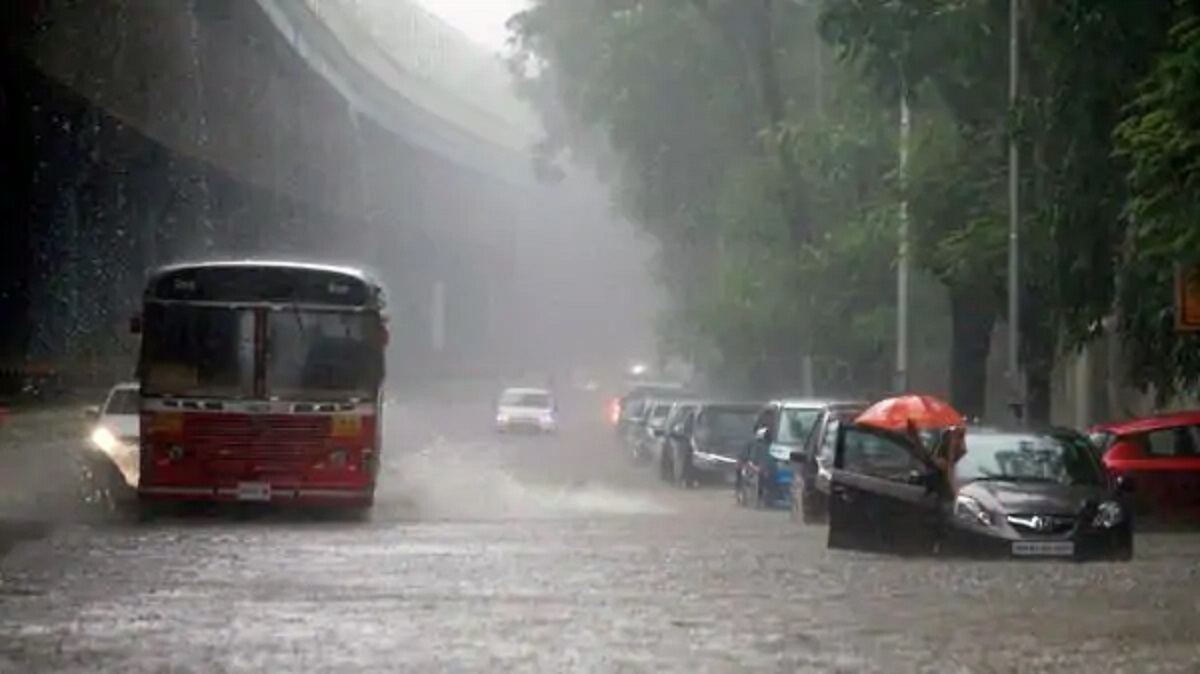 The BMC held an emergency meeting on monsoon preparedness yesterday, as various parts of Mumbai and its suburbs experienced water-logging due to pre-monsoon rains.
The monsoons have arrived in Mumbai, with heavy rains falling last night. The city experienced rains on Tuesday morning as well, but the Met department classified them as pre-monsoon showers, predicting that the southwest monsoon would arrive over Mumbai on Wednesday.
"Monsoon has arrived in Mumbai today; the normal arrival date is the 10th of June every year, so it has arrived ahead of schedule," Jayanta Sark, M.D. From 9 June to 12 June the weather department had previously alerted of heavy rainfall in the areas of Mumbai, Thane and Raigad.
Yesterday's Brihanmumbai Corporation (BMC) held a pressing mountain preparedness meeting as water is being loaded in various areas of Mumbai and its suburbs due to pre-monsoon rains.
Mumbai has a tropical climate, more specifically a tropical wet and dry climate (Aw) according to the Köppen climate classification.
It alternates between a dry period that lasts from October to May and a wet period that lasts until June. The cooler season lasts from December to February, followed by the hotter season from March to May.
The south-west monsoon season lasts from June to the end of September, and the post-monsoon season lasts from October to November. The Mumbai's problem is flooding during the Monsoon.
South-west monsoon rains hit the city between June and September. Draws are received in May before the moonsoon. Sometimes in October and November, north-east monsoon showers take place.
The annual maximum precipitation recorded in 1954 was 3,452 mm. On 26 July 2005, 944 mm (37 in) were the highest rainfall recorded in one day. The average annual total planting rate in the Iceland City is 2,146.6 mm, and in the suburbs 2,457 mm, respectively.