Continuous rainfall and rising water levels in the river Ganga have brought back stunning images of floating water bodies. The increasing levels of water exposed the bodies buried in the sand and the authorities worked overtime in order to fish the bodies and to cremate them.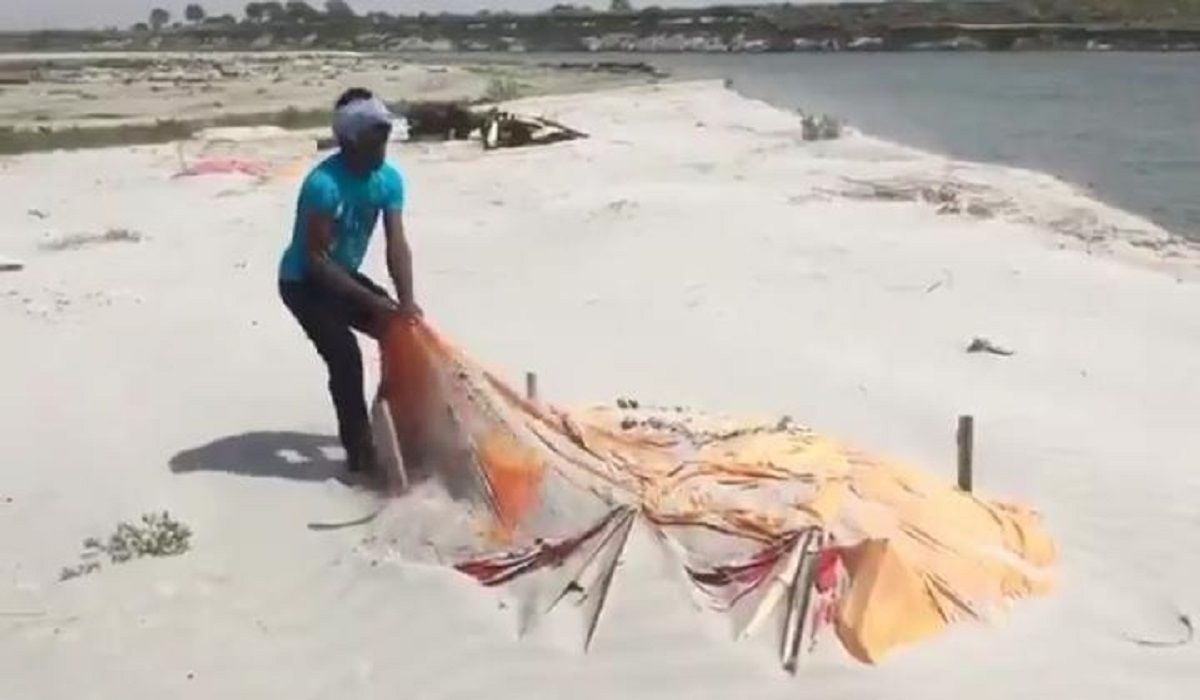 Local journalists have taken pictures to put it mildly, which can be described as disturbing. A Wednesday photo showed a body that was hung on the riverbank with a hand covered with white surgical glove that jutted out of the saffron hollow.
A team from the Prayagraj Municipal Corporation pulled out the body. Two men were pulling out a new wrapped body of the river from another Ghat and put it on the sand bank.
The Prayagraj Municipal Corporation's zonal officer Niraj Kumar Singh told reporters that in the last 24 horas he had cremated 40 corpses. "We cremate every single person in accordance with all the rituals," a news station told him.
When asked about a body in the mouth of the dead person where an oxygen tube could be seen, he admitted he had been ill before his death. "It seems the family have dumped and left the deceased.
Perhaps I can't say they were afraid," said the official. Sources indicated that some bodies did not participate Abhilasha Gupta, Prayagraj Mayor Nandi who was filmed to support cremations on the banks of the river told reporters that many communities had a long tradition of burial.
The sand banks tend to preserve while the bodies buried in the mouth are dissolved. "We create cremations wherever we find exposed bodies due to a spate in the river," said Nandi.
It is worth remembering that visuals of the massive shallow graves on the sandy riverside of the Ganga in many places in Uttar Pradesh and Bihar in May had been the sparkling second wave of the pandemic in Covid-19.
The visuals resulted in public indignation, and it was estimated that Covid had died and that Uttar Pradesh was under-reporting the deaths. The state government denied the deaths linked to the pandemic, claiming that a longstanding tradition is burial along the river.