New Delhi, August 16, 2023: Actor Darren Kent, renowned for his portrayal of a goat herder from Slavers Bay in the hit series 'Game Of Thrones', has sadly passed away at the age of 39 following a prolonged battle with health issues. Despite his small role, Kent left a significant impact on the show and its audience.
An Unforgettable Role in 'Game Of Thrones'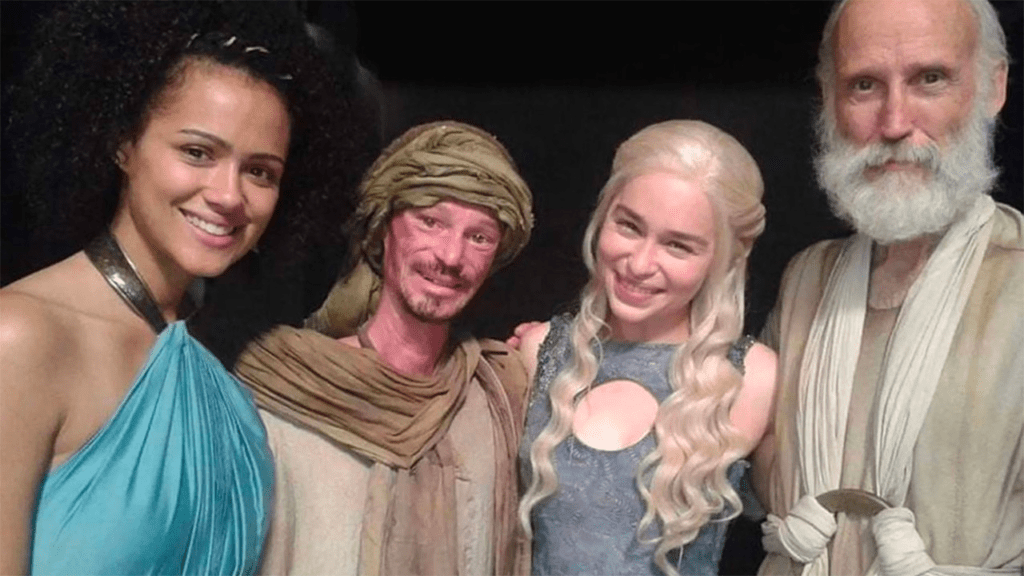 Kent's memorable appearance came in the Season 4 finale of the epic fantasy series, 'The Children'. His character, a goatherd, conveyed a poignant message to Daenerys, shedding light on the devastation caused by her dragons. In a heartrending scene, he presented the charred remains of his young daughter to the khaleesi, highlighting the dire consequences of her creatures' actions. This encounter led to the pivotal moment where Daenerys decided to chain up her dragons.
A Diverse Career in Entertainment
Apart from his notable stint in 'Game Of Thrones', Kent made his mark in various projects. He graced the British TV series 'EastEnders' and starred in the 2012 film 'Snow White and the Huntsman'. His talent extended to 'Marshal's Law', the BBC adaptation of 'Les Miserables', 'Bloody Cuts', 'Shameless, and Community'. From his early significant role in the 2008 horror movie 'Mirrors' to his recent portrayal of a reanimated corpse in the film 'Dungeons & Dragons: Honor Among Thieves', Kent's versatility shone through.
Battling Health Issues
Kent's journey was not without challenges. He faced chronic health issues such as arthritis, osteoporosis, and a rare skin disorder. Despite his personal struggles, he continued to captivate audiences with his performances.
Fond Farewell and Unanswered Questions
Announcing his passing, his talent agency, Carey Dodd Associates, expressed deep sorrow and offered condolences to Kent's family and friends. The cause of his death, however, remains undisclosed.
Darren Kent's untimely demise leaves a void in the entertainment world, but his legacy as a talented actor and his impactful contributions to 'Game Of Thrones' will always be remembered.
---
The Hindustan Herald Is Your Source For The Latest In Business, Entertainment, Lifestyle, Breaking News, And Other News. Please Follow Us On Facebook, Instagram, Twitter, And LinkedIn To Receive Instantaneous Updates. Also Don't Forget To Subscribe Our Telegram Channel @hindustanherald